A skilled, digitalized workforce is the key to India's economic growth
The digitalization journey for the logistics industry in India stems from its traditional labour-rich resource.
The digitalization journey for the logistics industry in India stems from its traditional labour-rich resource.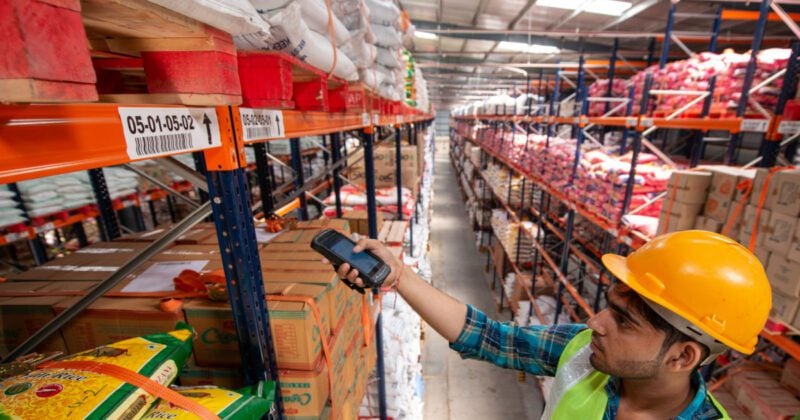 Logistics is a driving force for India's economic growth. Currently valued at more than US$200 billion (EUR201 billion), the nation's sector is predicted to grow to about US$330 billion and reach US$500 billion in annual investment spending in 2025.
However, the industry is also marred by inefficiencies that could impede it from realising its vast potential. Logistics costs, for example, account for a hefty 14 per cent of India's GDP. That is higher than many developed markets, including eight percent in the United States.
This underscores an urgent need to create an efficient logistics ecosystem, one where businesses are not saddled by high costs and time-consuming manual processes but are truly nimble enough to compete and grow. Streamlining the sector can unlock massive gains for companies, including a potential 10 percent reduction in indirect costs.
Needed changes afoot
The good news is that reforms are underway.
In 2017, India's Ministry of Commerce and Industry created a new division to streamline existing logistics procedures and introduce new technologies. The Logistics Division is now helping to drive innovation and much-needed digitalization. Businesses have started adopting tools to digitalize their end-to-end logistics operations and gain visibility over their entire logistics network.
DHL Supply Chain is working alongside these initiatives, investing EUR 500 million to grow its warehousing capacity and workforce in India. Besides increasing its warehousing space by 12 million square feet in key metro cities such as Bangalore, Chennai and many more, it is also equipping its warehouses with indoor robotic transport and intelligent process automation, and empowering workers with the skills to adapt to rapid technological change.
"The investment is a commitment to create a logistics infrastructure and digital-ready workforce that will meet the long-term goal to bolster India's economic growth," said Terry Ryan, CEO of DHL Supply Chain Asia Pacific.
Supporting growth by developing digital skills
India's logistics sector has traditionally relied on its labor force to perform manual-intensive tasks. But the onset of technology, and the need to optimize operations, has required logistics companies to accelerate its digitalization efforts.
"Today, we have technologies such as cloud, artificial intelligence, the Internet of Things, and GPS to digitize end-to-end logistics operations including paperwork and regulatory compliance," said Karan Shaha, co-founder and CEO of transport services marketplace Vahak. "By using [an] online platform model for services, the Indian logistics industry can reach global standards of ease, efficiency, and accountability."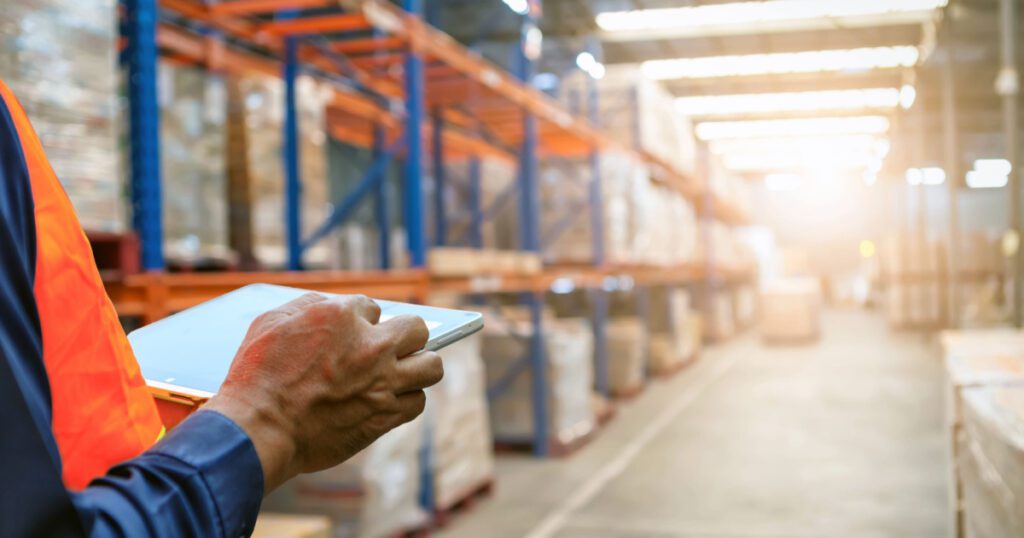 This means moving away from spreadsheets, clipboards, and other traditional tools to digital technologies and automated processes. If previously logistics employees were siloed from each other, now they have visibility into what each team is doing, enabling them to make better decisions, faster.
Addressing the challenges ahead
But like any transformational project, developing a digital-ready workforce comes with challenges. These include the extensive time commitment required to train new employees and address the existing challenges of forecasting labor needs amidst fluctuating customer demand.
To tap into India's true potential and accelerate its economic growth, a hybrid between a traditional and future-ready workforce is needed. Essentially, one that augments India's rich human capital with smart technology solutions that improve efficiency and offer better end-to-end supply chain visibility.
For digitalization to succeed, upskilling is necessary – and so is changing workers' mindset from traditional to digital. This needs to be a priority in India given that more than 27 million of its workers require digital skills training.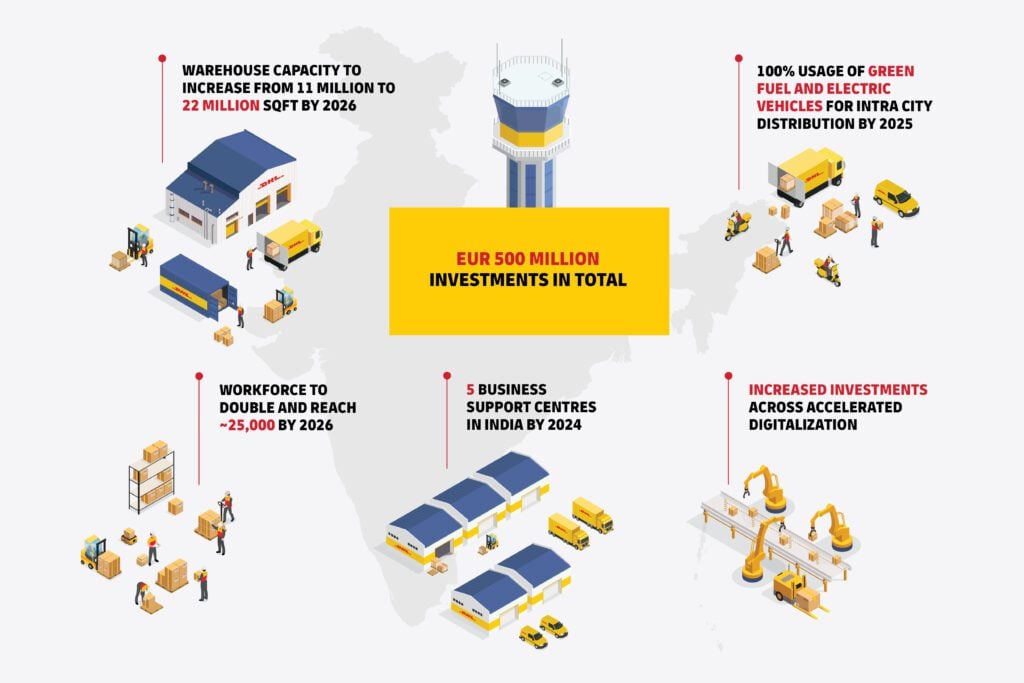 Part of the EUR 500 million by DHL Supply Chain in India is to support the local logistics sector's workforce growth and upskilling efforts. Besides doubling the size of its workforce in India to 25,000 by 2025, the logistics provider is also investing in Skills Development and Resourcing Centers. Its first Resourcing Center was recently opened in Bangalore, with more to come in Mumbai, Delhi, Chennai, and Kolkata.
These facilities are created to train employees, offer them certification programs, and prepare them for digitalized work processes. The end goal is to help workers adapt to technology and develop digital skills, and enable better service models.
A future-ready workforce to accelerate industry growth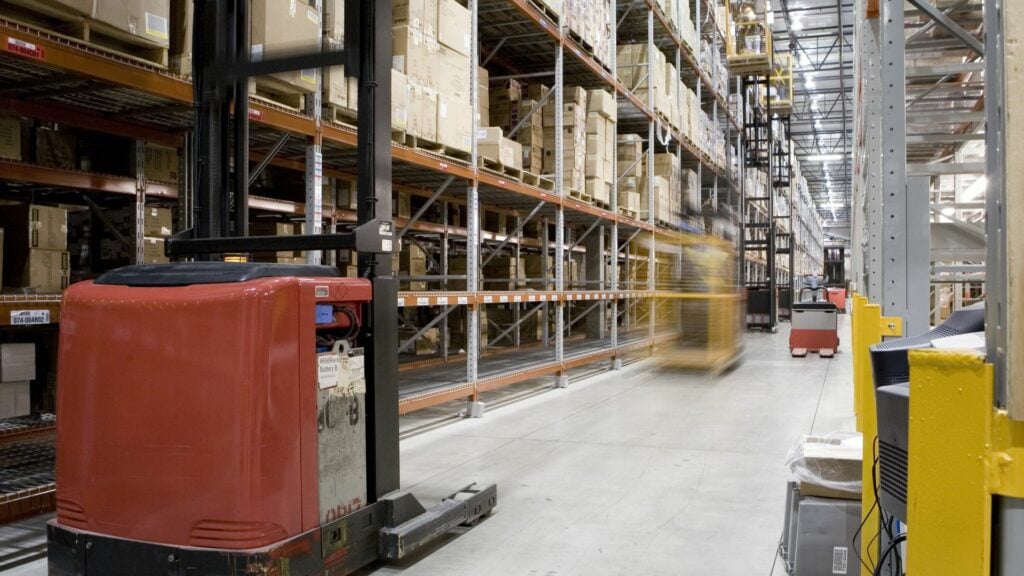 The upskilled manpower is a crucial element to maintain a cross-country, systematic and digitalized logistics network to provide businesses with all the services they need – from transportation and warehousing to order processing and delivery.
On top of that, having an efficient end-to-end transport solution with enhanced visibility can address some of the biggest bottlenecks in logistics, such as complex product verification and documentation processes.
Building up a digital-ready workforce is only part of DHL Supply Chain India's multi-pronged approach to enhance the country's logistics network. The upgraded and expanded workforce is meant to manage its increased warehousing footprint, which is projected to reach 22 million square feet by 2026.
"Our long-term view is that expanding and developing both our workforce and warehouse solutions in tandem will create a robust and streamlined end-to-end logistics network for India," said Vikas Anand, Managing Director, DHL Supply Chain India.