MORE FROM THIS COLLECTION

Could we have an air cargo peak season after all?
The evidence remains scant, but there are distinct signs that air cargo markets are firming.
The evidence remains scant, but there are distinct signs that air cargo markets are firming.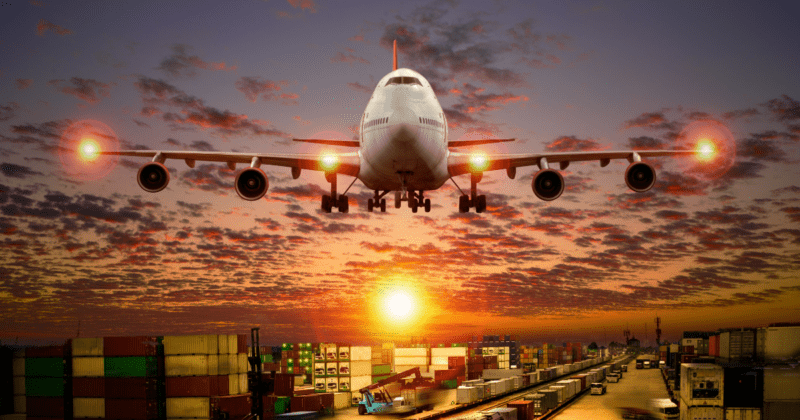 Whisper it quietly, but could a fourth quarter peak season be brewing for air cargo?
It seems unlikely given that China's economy is malfunctioning and demand from Europe and the U.S. is bedevilled by a combination of inflation, economic stagnation, and seemingly endless excess inventory.
Moreover, all indicators from the container shipping market, which has just experienced a flaccid peak season, suggest that air cargo operators should be pessimistic about a late-year boost.
And yet, in late September, there were signs of rekindled air freight activity after a low-key summer, albeit from a small dataset. For example, TAC Index, a pricing agency, reported a 4.8 percent rise in the overall Baltic Air Freight Index in the week to 25 September, with rates firmer out of China in the run up to factory closures for Golden Week at the start of October.
The pricing agency said market signals had taken a "distinctly firmer tone" and even suggested that e-commerce shippers could be left scrambling for capacity in the weeks to come.
"With sources also reporting solid pre-order bookings for some major product launches, including the new iPhone, expectations are growing for a proper peak season bounce this year and stronger market through into Q1," added TAC Index.
Toward the end of September, World ACD had reported a 4 percent weekly jump in cargo demand.
"There are no indications of a traditional peak season surge this year," said Niki Frank, CEO, DHL Global Forwarding Asia Pacific. "However, e-commerce remains a strong growth driver, and the market is expected to improve in Q4. In fact, we are expecting a conservative increase in demand that will remain steady throughout December."
Fundamentals vs optimism
Before the bunting is hung for peak season, it is worth first considering that the supply-demand balance of air cargo does not favor a major rate bump. The September edition of DHL's Air Freight State Of The Industry report states that global capacity is 10 percent higher than last year. Moreover, belly capacity continues to be added as passenger travel demand remains high. It concludes that there is "sufficient capacity for current volume levels".
The report also notes that high inventories and inflation impacting consumer and business purchasing power have resulted in lower volumes than the typical peak seasons from previous years.
For its part, Nomura reports that export growth across Southeast Asia has been sluggish due to weak demand, while Singapore's exports in 2023 have dropped below 2019 levels. The analyst's latest reading of its leading index of Asia (ex-Japan) aggregates that exports came in at a "historically low" 82.1.
"While some tech indicators have shown nascent signs of recovery, most other indicators remain in a slump," said Nomura. "This suggests a mix of forces impacting Asia's export cycle: an AI-led cyclical upturn in the global semiconductor cycle is a positive, but weak non-tech import demand (could) keep a lid on the extent of Asia's export recovery."
It further added that mild recessions are forecasted in coming quarters in the U.S., Europe, and Japan, along with weak demand from China, which could limit the extent of Asia's export recovery.
Dampening expectations
Speaking in the first half of September, Xeneta chief air freight officer Nial van de Wouww urged caution against undue optimism on the air freight market's outlook.
"We are picking up signals that it could take another few quarters before we see more demand on a global level," said van de Wouw. "August was very quiet, like July, and we see no meaningful signals from a qualitative or quantitative point of view of any peak arising this year."
He added that while some early peak season charter requests might float around, they are backed up by very little demand. "The (low) rates and the limited timeframe that the requestors are looking for a signal that they are not too concerned at the moment about getting the required capacity when they actually need it."
Van de Wouw concluded that while upward pressure on airfreight rates in the second half of October is "likely" as capacity is taken out of the market, this would probably be too late in the year to positively impact the industry's 2023 performance.
Given that the macroeconomic outlook has not improved, the signals for the rest of the year are not promising. While the market appears to have leveled out, it still holds much uncertainty, not just for air freight. The ocean market also did not experience its usual peak season surge, which typically precedes the airfreight market by a few months. Blank sailings were even scheduled ahead of the Golden Week period.
Still, there have been positive signs of recovery toward the end of the year. Carriers are seeing an increase across volumes outbound from the Asia Pacific market due to a consistent increase in e-commerce and capital goods volumes in the last quarter.
Air cargo news reported that demand out of Southeast Asia into Europe and the U.S. was rising, driven by consumer electronics and semiconductor shipments. The Loadstar further confirmed that e-commerce demand was a key market driver, with Apple's launch of the iPhone 15 and geopolitical issues proving to be key drivers of air cargo markets.
In addition, sectors such as Automobile, Tech and Life Sciences and Healthcare have witnessed rising demand. Global volume growth has also stayed constant, remaining flat month on month, indicating a stabilizing market.
"It seems safe to say that freight rates have bottomed out, and it is probable that long-term rates will stay consistent through the remainder of Q4 2023," said Frank. "If market stability persists, we anticipate the recovery of major economies in 2024, which, hopefully, will pave the way for improved volume growth next year," said Frank.