Vision 2030: The future of logistics in Saudi Arabia
For decades, Saudi Arabia has banked on oil and gas to build the largest economy in the Middle East. This may change going forward.
For decades, Saudi Arabia has banked on oil and gas to build the largest economy in the Middle East. This may change going forward.
The Kingdom of Saudi Arabia once led the world as the largest oil producer in the 1970s.
In the following decades however, amidst fierce competition from the United States and Russia, and tensions in the Middle East, the Kingdom spent heavily to stabilize the oil market, according to the late American investment banker Matthew Simmons.
Writing in his book on Saudi Arabia's petroleum industry, Simmons said: "The kingdom was spending a steadily increasing amount of a diminishing resource — its money — to make sure it always had about 1.5 to 2 million barrels a day of spare capacity in the event the world needed a jolt of more oil."
This was not something the Kingdom could afford to continue. Following spending cuts to reduce the budget deficit, a new phase of reform is on the cards as the oil-rich kingdom moves beyond tradition and looks for new avenues — including the logistics sector — to grow its economy.
The Kingdom is not alone in this shift in focus.
According to the World Economic Forum's Arab World Competitiveness Report 2018, resource-rich countries with an excessive dependence on raw materials face threats like "fiscal sustainability and potential asset bubbles in the face of energy price shocks."
As such, more Arab countries have been pursuing policies that aim at fiscal consolidation and allow a greater role for the private sector across different industries such as finance, manufacturing and logistics.
These policies aimed at diversifying and increasing the competitiveness of the Arab world economies can potentially contribute to the prosperity for the region by creating jobs and stabilizing individual markets.
Vision for the future
Still, Saudi Arabia will need all hands on deck to achieve Vision 2030. The unique vision comprises three key pillars. Firstly, the country wishes to maintain its status in the Arab and Islamic world. After which, it plans to develop itself into a powerhouse for global investment.
The final pillar might be of greatest interest to logistics providers. The country hopes to tap on its strategic location and become a trading hub that connects Asia, Europe and Africa.
"Our geographic position between key global waterways makes the Kingdom of Saudi Arabia an epicenter of trade and the gateway to the world," Crown Prince Mohammed bin Salman said in his foreword for the kingdom's Vision 2030 blueprint.
And he is right on the money. Saudi Arabia's central location makes it perfect for distribution to the Arabian Peninsula, the Levant and East Africa. It also sits on the Asia-to-Europe trade route, which is responsible for 12 percent of global container trade.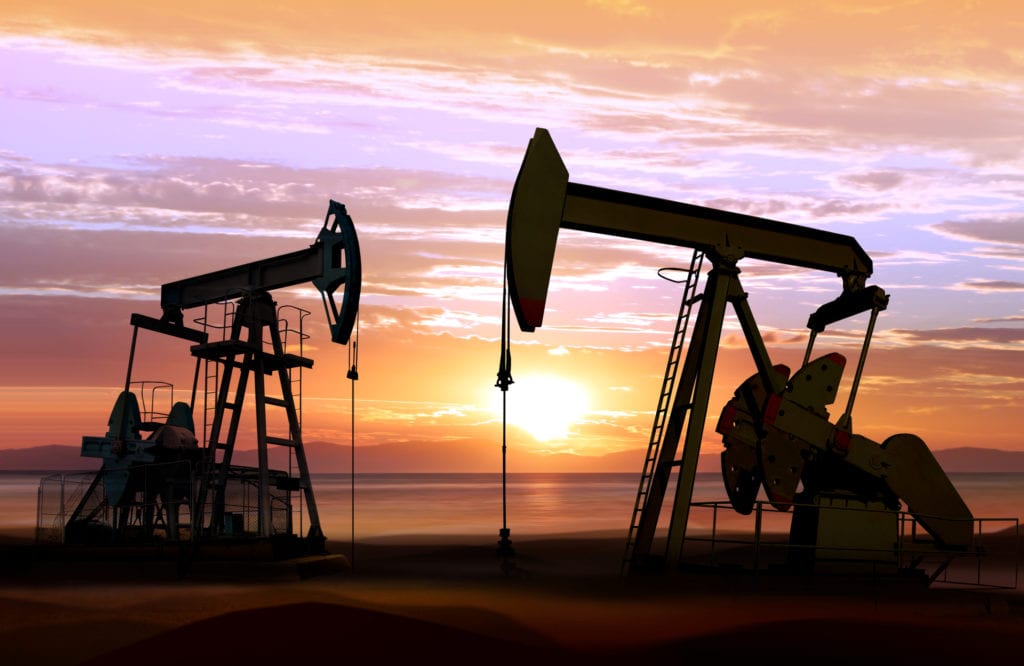 Vision 2030 will see Saudi Arabia becoming less reliant on oil and gas. Instead, it will turn its attention to the flourishing private sector.
More specifically, the country hopes to raise non-oil government revenue from 163 billion riyals (€38.2 billion) to 1 trillion riyals by 2030. It plans to raise its share of non-oil exports to 50 percent of its non-oil GDP, up from 16 percent.
The logistics sector has a part to play in this new vision — Saudi Arabia wants to improve its ranking on the World Bank's Logistics Performance Index (LPI) from 49 to 25.
The index takes into account the quality of logistics services and infrastructure for transportation and trade. It also considers the efficiency of clearance processes at a country's borders, among others.
Where help is needed
Much of the battle can be won because of Saudi Arabia's resources. Its transport ministry signed 1.7 billion riyals in contracts to extend 23 roads, a small fraction of the 75 projects commissioned in the first seven months of 2018­.
The government is also working with the private sector to widen public transportation networks in the capital of Riyadh and other big cities. It has started the construction of six industrial and four economic cities, including the King Abdullah Economic City, which is set to house one of the world's largest ports.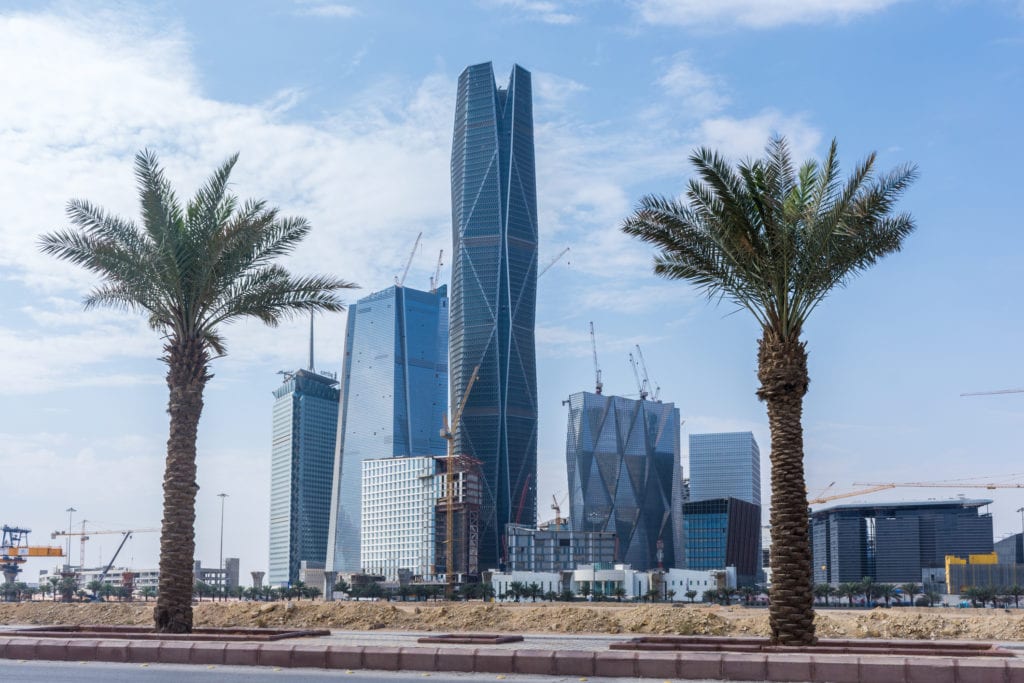 Not forgetting the US$500 billion (€445 billion) futuristic mega city NEOM, which will house residential properties, lifestyle and tourist facilities, and innovation centers as part of its first-phase development.
"The kingdom's investments in modernizing its infrastructure to connect Saudi Arabia with the rest of the world is a shift in the right direction to diversify their economy," said Amadou Diallo, CEO of DHL Global Forwarding, Middle East and Africa, who is a member of the kingdom's Logistic Consultation Team (Private Sector).
Positive results have already emerged from the government's ongoing improvements to automate the import-export process. The implementation of an electronic system at seaports and airports now allows for efficient shipment tracking and truck management.
With lesser paperwork required, the customs declarations process has also sped up — average declaration clearance times have been halved to just two days at seaports and one day at airports — and become more predictable and reliable.
Still, growing the logistics sector takes time. This means that the Saudi Arabian market is ripe for multinational organizations that have already established their roots elsewhere.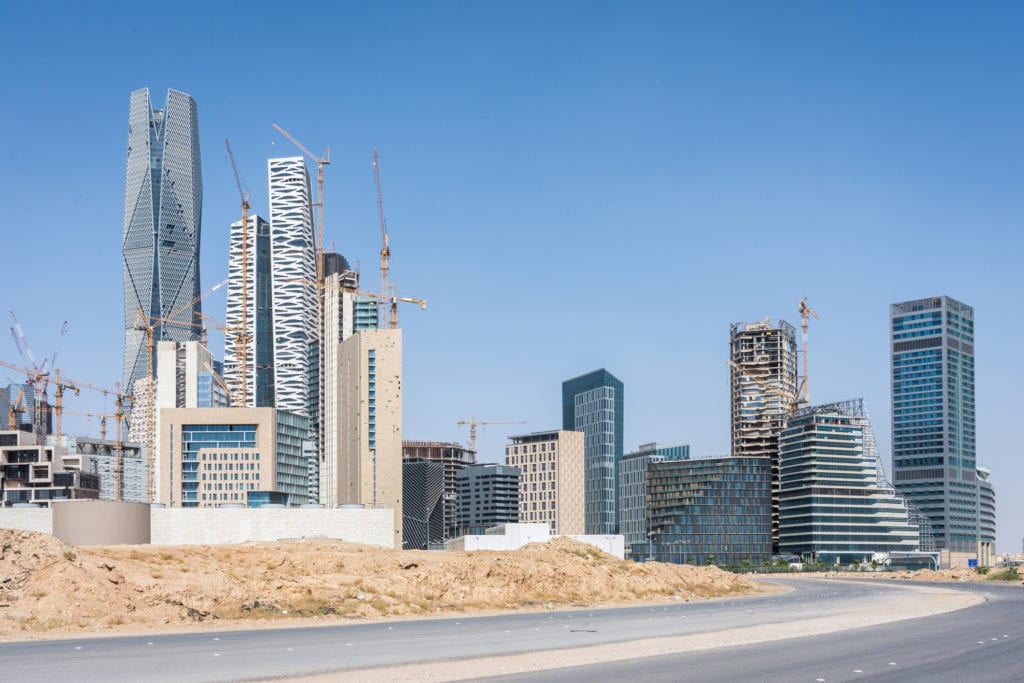 Saudi Arabia needs automation solutions to reduce the time and costs associated with importing and exporting. Organizations can offer new technologies that digitize processes and provide real-time updates on shipments. These will transform the country into a logistics hub with cohesive internal and cross-border infrastructure. They can also invest in Saudi Arabia's port, air, rail and road facilities.
Support will likely be welcomed on the training front too. Organizations can raise Saudi Arabia's LPI ranking by boosting education in logistics and familiarizing its workforce with international practices and competencies.
Logistics companies will need to help the kingdom navigate and develop its logistics sector. In Saudi Arabia, DHL Express has invested in both people — it plans to have 60 percent of its workforce hired locally by 2020 — and the industry.
"Over the last five years, we have invested in excess of 30 million euros, opening three key gateways in Riyadh, Dammam and Jeddah. This has helped the economic flow of global trade between Saudi Arabia and its counterparts," said Faysal El Hajjami, Country Manager of DHL Express Saudi Arabia.
According to Faysal, the investments are already paying off. Even with regional economic challenges, the logistics industry is experiencing growth and Saudi Arabia is perfectly positioned to benefit from the opportunities presented.
"As a result of the gateway investments, we have continued to offer our customers market-leading solutions that clearly differentiate DHL from the competition in terms of our operational performance. This has been key in acquiring new and additional business from the global network," he added.