Breaking the Saudi glass ceiling
Reema Al Sadlan creates equal opportunities for women at the workplace by empowering them
Reema Al Sadlan creates equal opportunities for women at the workplace by empowering them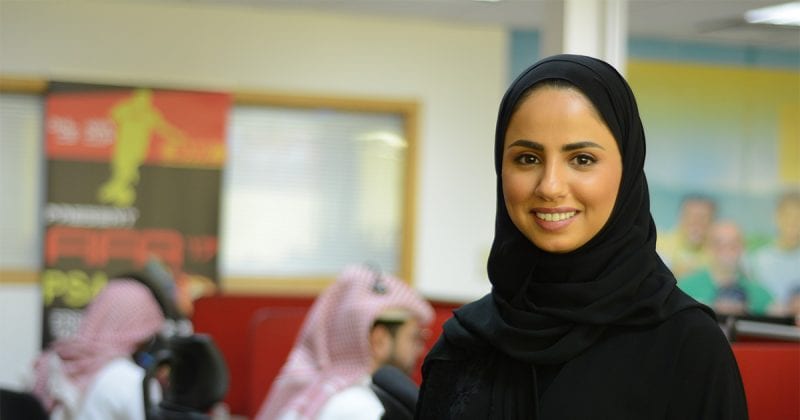 Key takeaways
Reema Al Sadlan, Customer Service Development Manager at DHL Express Saudi Arabia, is the first Saudi woman to win the prestigious Stevie Award

The Stevie Awards are one of the world's most respectable and trusted business awards celebrating the positive achievements of working professionals across the globe

Today, Al Sadlan trains 134 colleagues - both men and women - in customer service
History was made in June when Saudi Arabia lifted the driving ban for women, a huge step towards gender equality in the conservative kingdom which grabbed headlines around the world. But lesser known are the individuals who have long been silently leading the way for gender equality in the workplace.
One of them is Reema Al Sadlan, Customer Service Development Manager at DHL Express Saudi Arabia, and the first Saudi woman to win the prestigious Gold Stevie Award in 2017 for Female Executive of the Year with 10 or fewer employees.
When she first began her career with DHL Express in 2009, the idea of a female employee holding a managerial role and working in the company headquarters appeared remote. Today, Al Sadlan works in that very building, with another 100 women and a few men.
Standing out from the crowd
Upon graduating from university, Al Sadlan joined DHL Express as part of the first female team in the call center where she experienced for herself the challenges surrounding customer service. Over time, she rose through the ranks to become the organization's first female Customer Service Manager overseeing training and development in 2015.
From the onset, she identified two key gaps in providing good customer service. The first was the call center employees' command of the English language. The official language in Saudi Arabia is Arabic, and while English is compulsory in schools, some employees were still struggling. With the strong support of four women in her department who had degrees in English Literature, Al Sadlan set up "English for Everyone", an initiative to help fellow call center employees improve their skills.
"[The four of them] all loved the idea, which I thought was great. I was surprised, too, because it meant extra work for them on top of their regular hours. They are doing a great job and we've seen real progress made by their students," she said.
The second gap she identified was having empathetic employees who could understand the customer's motivation and respond in a manner that satisfies the customer. Customer service is not just about adhering to company policy or a script; it has to be tailored to each and every individual.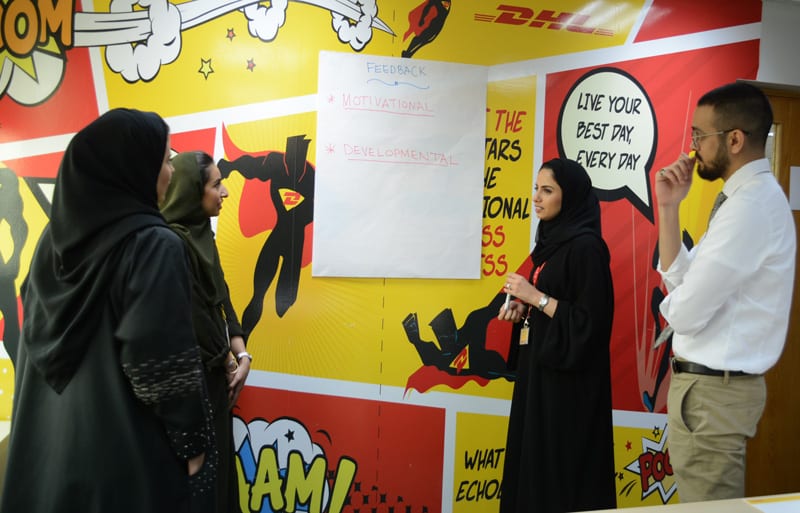 Al Sadlan realized that finding employees with the right attitude starts at the interview stage. "I wanted to get away from the standard interview; I wanted to see what people were actually capable of," she said.
So instead of the typical interview process, the "Assessment Center" initiative was rolled out. Job candidates were asked to complete various tasks, which allowed hiring managers to see right away how the candidates handle themselves in different situations and how they interact with others.
"It's not a new idea, but it was the first time we had used it in Saudi Arabia, and it's been a success. We are now hiring the right people with the right skills for our call center," Al Sadlan said.
A vision to empower fellow women
It was these two initiatives that ultimately won her the Gold Stevie Award, a great honor since she was the first female Stevie winner in Saudi Arabia. But beyond that, Al Sadlan believes her story can be an inspiration for the many well-educated, ambitious young women in Saudi Arabia.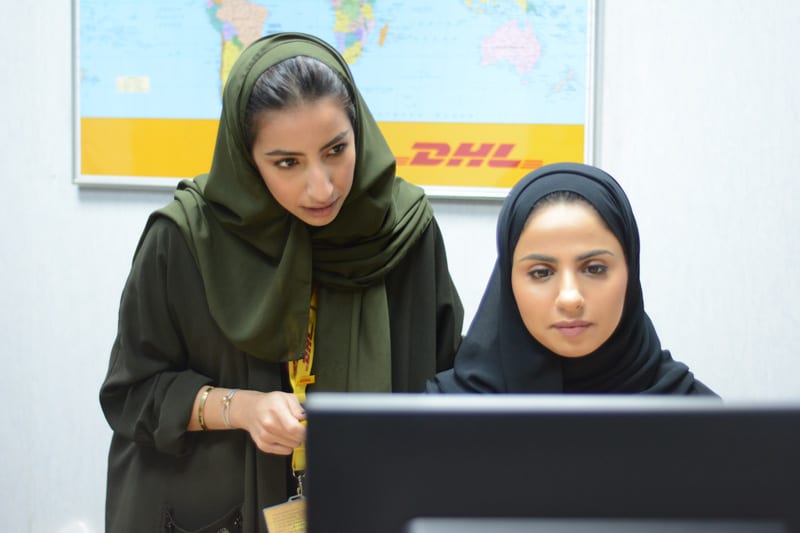 The award also spurs her on in terms of her own professional development. "The award motivates me every single day to keep doing what I'm doing, and to encourage other women to show what they can do and to make their achievements known. Thanks to the award, I've also had the chance to attend various events as a representative of women in Saudi Arabia. So I've been able to share my experience and have hopefully inspired others."
Challenges are part and parcel of any career. For Al Sadlan though, she chooses to see them as opportunities to make change happen. She believes there is a lot more that women can achieve in whatever organization they are in, or wherever they are based.
Already, she has seen progress since she started work in 2009. "Back then, it was very unusual for a woman to be training men in Saudi Arabia. You just didn't see this in most companies — and actually you still don't. But at DHL Express, I had the chance to make change happen, and today I train 134 colleagues in customer service — both women and men."
So take the chance, she says. "Don't wait for opportunity to come your way, create it. Work hard for what you want, and stand up for what you believe in. Dare to leave the comfort zone. And take risks."