MORE FROM THIS COLLECTION

In Africa, three women are challenging gender bias in a male-dominated industry
Where gender equality is still far from the norm at the workplace in Africa, three female leaders at DHL Global Forwarding are doing their part to turn things around.
Where gender equality is still far from the norm at the workplace in Africa, three female leaders at DHL Global Forwarding are doing their part to turn things around.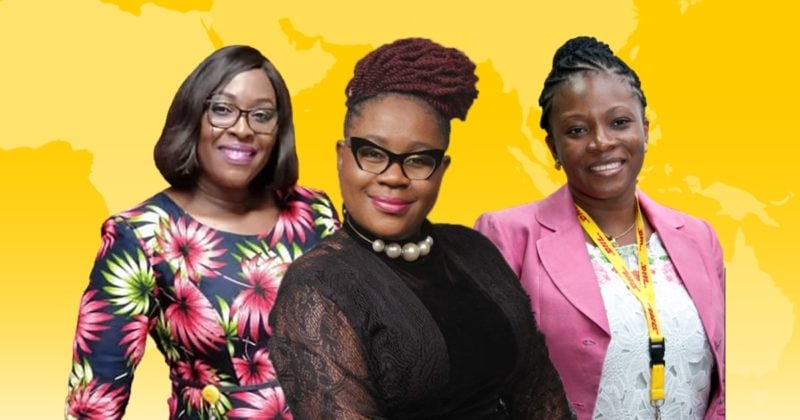 When Shuvai Mugadza first took on a job as a part-time assistant at a shoe shop in 1992, she was not expecting to learn about the harsh realities of life.
Mugadza's father suggested that the then 13-year-old work at his friend's shop during the school holidays. He had hoped that the stint would teach her about the value of hard work hard and financial independence.
It taught her much more than that.
As the only female employee at the shop, her male counterparts would write her off, while customers would demand to be served by male employees instead.
Undeterred, she held her ground and focused her energy on closing deals. From physically lifting stocks in the warehouse to helping with the accounts, she did everything to show her male colleagues that she was as good as them, if not better.
The hard work paid off. Within six months, she was appointed to the role of shop supervisor and tasked to lead a team of employees who were almost twice her age.
"I learned at a very young age that through hard work and determination, women have the power to push ahead," said Mugadza, who has gone on to make even bigger strides in her career, and is now the Country Manager for DHL Global Forwarding Zimbabwe.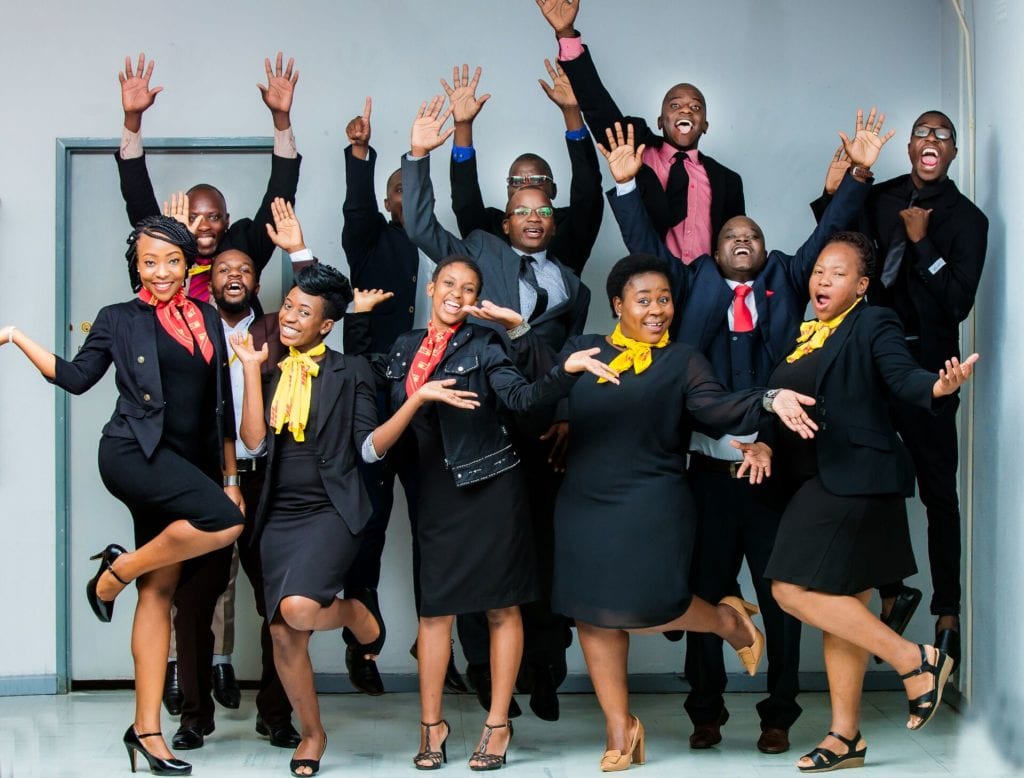 Mugadza, who joined the company as Customer Executive in 2016, is among the rising number of women who are helping to drive gender parity in Africa by taking up leadership roles in major organizations.
Africa's gender equality problem
Still, Africa has some way to go in achieving gender inclusivity at the workplace.
Across the continent, women hold 25 percent of executive positions, higher than the global average of 17 percent, according to a 2019 report by consulting firm McKinsey.
But it also found that overall progress on gender equality has stalled, with the region's gender parity score standing at just 0.58 out of 1 — the same as it was in 2015.
While women account for over half of the continent's population, they generated just 33 percent of its economy in 2018. McKinsey said Africa could add US$316 billion (€289.3 billion) to its GDP by 2025 if every country in the region improved its score to match the best performing country on each indicator.
The reality is, underlying gender biases persist in the workplace. The Middle East and North Africa region performed the worst in terms of gender equality, according to a 2020 report by the World Economic Forum.
Negative perceptions, attitudes and historic gender roles mean that many women in Africa are less likely to be given equal opportunities in the professional world.
Ongoing changes
But the tide is slowly turning.
As Veronique Ebenye Epangue, Country Manager of DHL Global Forwarding Cameroon explained, things might not be perfect, but they are certainly better than 10 years ago.
For one thing, international groups like the UN Women and World Health Organization have stepped up efforts in Cameroon to ensure that girls have equal access to education from a young age.
These efforts, she said, has helped to change parents' perceptions and educate them on the benefits of sending their daughters to school.
At the same time, the government and multinational corporations are taking bold measures to ensure fairer and greater female representation at the top. She cited the increasing prevalence of Cameroonian women taking up roles like directors and board members at large corporations within the country.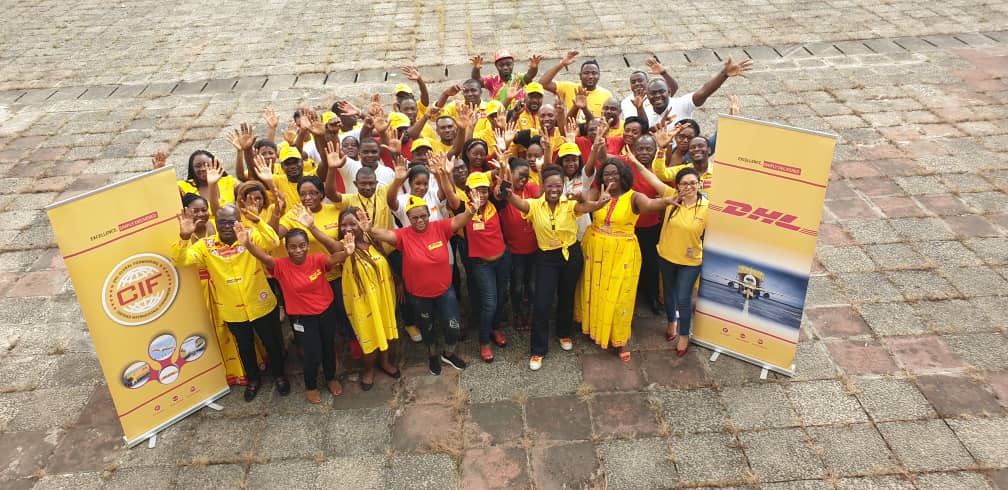 "Take myself for example, I'm the head of a global logistics brand and I lead almost 50 employees on a day-to-day basis to ensure that we meet our goals no matter what," said Epangue.
"This shows that there is an improvement in the country — people are trying to include and empower women in leadership positions."
Overcoming gender barriers in logistics
Despite the progressiveness of her workplace, Mugadza continues to face chauvinistic behavior occasionally in the wider logistics industry. She explained that such action is a result of working in a traditionally male-dominated sector.
"They always assume that a woman doesn't know much about logistics. It is always a blanket statement — there is never a possibility that she might or could know anything," she said.
Mugadza believes the only way to change mindsets is to bring in more qualified women, which is why she has taken a proactive approach when it comes to hiring. She makes it a point to have an equal number of males and females every time she recruits new interns or employees.
For Epangue, working in a company that walks the talk on gender equality gives her the confidence that the logistics sector has much to offer women.
"It goes beyond giving women opportunities to make up the numbers. It is about identifying their strengths and recognizing their efforts," she said, adding that four out of six members from her senior management team are women.
Last year, DHL Global Forwarding was awarded the 2019 Catalyst Award for its "Women in Management" initiative. It was also listed in the Thomson Reuters IX Global Diversity & Inclusion Index and the Bloomberg Gender Equality Index.
Launched in 2011, the "Women in Management" initiative is a company-wide study of the main barriers to women's career development and access to management roles. The Group then used the findings to develop comprehensive programs, including dedicated regional activities, to promote diversity and inclusion.
Gisele Bambara, Country Manager of DHL Global Forwarding Burkina Faso, echoed this by highlighting her company's transparent recruitment policies, which ensure that employees are hired based on merit instead of their gender. Women make up almost 80 percent of Bambara's team in Burkina Faso.
"As a woman, I've always motivated to give my best at DHL Global Forwarding because I know that I will be judged based on my contributions and efforts and not whether I am male or female," said Bambara.
Turning adversity into strength  
Over the past two years, a surge in militant violence across Burkina Faso has killed hundreds, forced about a million people from their homes, and made much of the West African country ungovernable.
2019 was the country's most violent and deadliest year on record, with the Burkinabé government enacting a state of emergency in nearly one-third of the provinces.
Still, life goes on for Bambara.
Given the country's instability, she often has to work her way around obstacles such as the lack of access to key maritime transport services. Bambara, who joined DHL in 2006, finds that she is constantly dependent on the decisions made by external maritime countries, a significant limiting factor on her work.
"The unpredictability of the situation means that we constantly need to be on our toes and always think ahead," she said.
She has learned to develop strong ties with DHL Global Forwarding's partners at port locations and build strong relationships with handling companies and transporters. This allows her to get the best services at competitive rates and enjoy the most efficient transit times from port to port.
"Instead of focusing on what we cannot control, we decided to focus on what we can, which is our reputation as a global logistics provider."
Speaking with other women leaders in DHL Global Forwarding keeps Bambara inspired to keep pushing her limits at work. She is part of a strong support network for DHL women leaders — the Women at DGF initiative — which provides personal and professional development opportunities to empower them to achieve their leadership potential.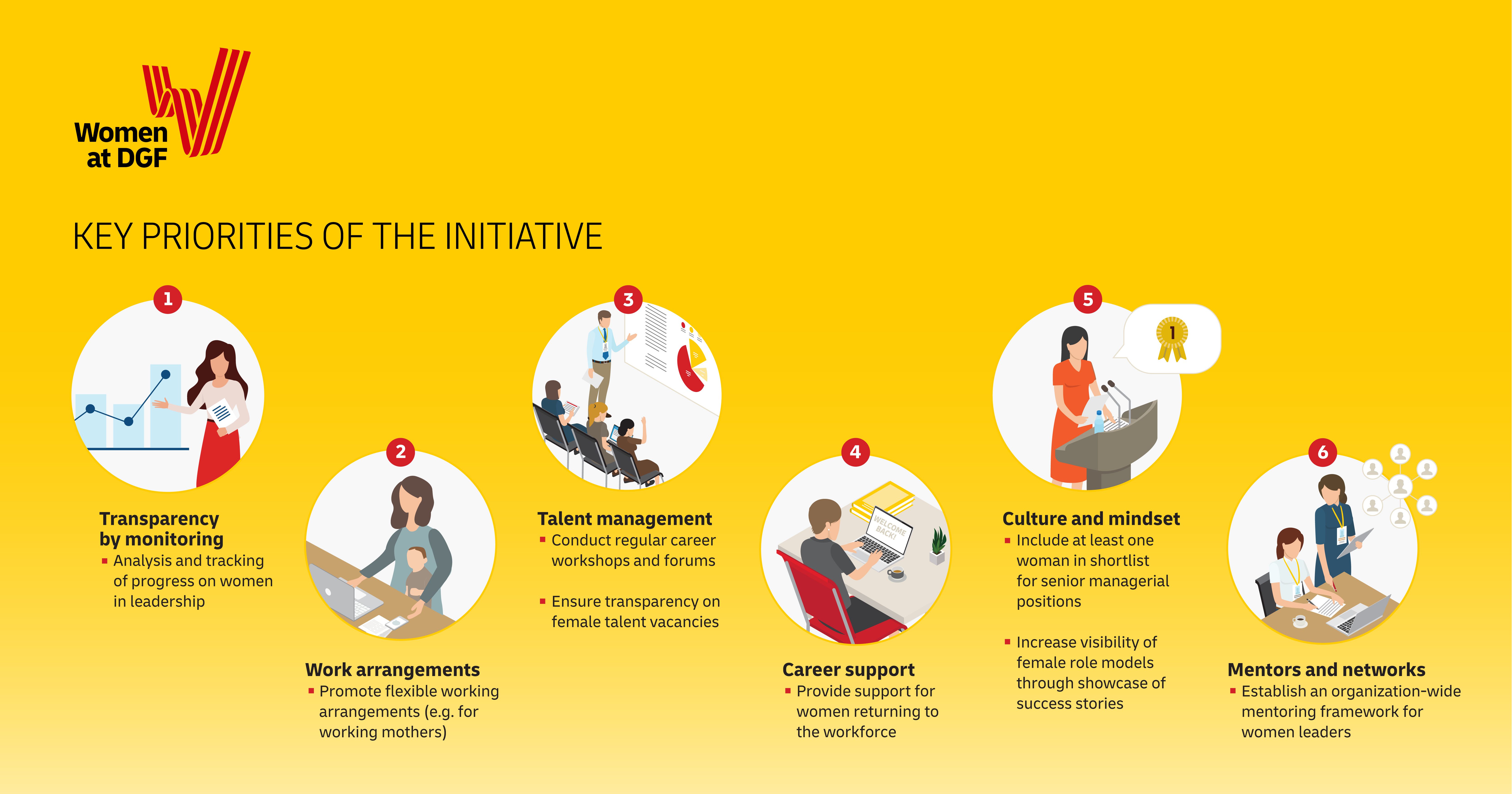 "This allows me to not only learn from the experiences of seasoned professionals, but also enables me to make and build connections with potential mentors who can offer support and advice later in my career," she said.
As Mugadza explained, creating equal opportunities at the workplace goes beyond gender equality. It also means creating a safe future for the girls of today.
"When we give women the right recognition and respect they deserve, we are also sending a signal to the young girls of today that anything is possible as long as you believe in it."