MORE FROM THIS COLLECTION

Meet the people manager at the heart of DHL's award-winning workplace culture
Eva Mattheeussen has been instrumental in transforming DHL Global Forwarding into a top employer in Middle East and Africa.
Eva Mattheeussen has been instrumental in transforming DHL Global Forwarding into a top employer in Middle East and Africa.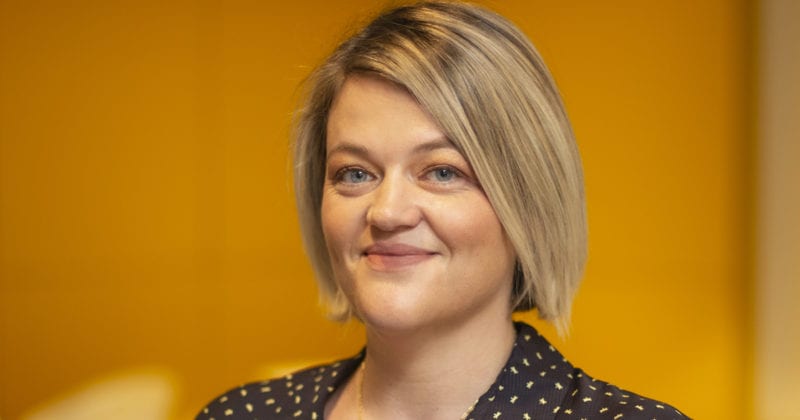 Eva Mattheeussen does not take anything in life for granted, especially the enduring relationships with the people she holds dear.
Raised by foster parents in Antwerp, Belgium, from a young age, Mattheeussen has always cherished the fond memories shared and the close bonds built with her family, friends, and colleagues over the years.
It felt like only yesterday that she was working with her ex-colleagues from the regional team in Belgium even though, in reality, almost 10 years have gone by.
That warm and fuzzy feeling that she still experiences with them to this day never fails to strike the right chord with her. Mattheeussen, more than anyone, knows that it is not something that can be easily replicated in just any workplace.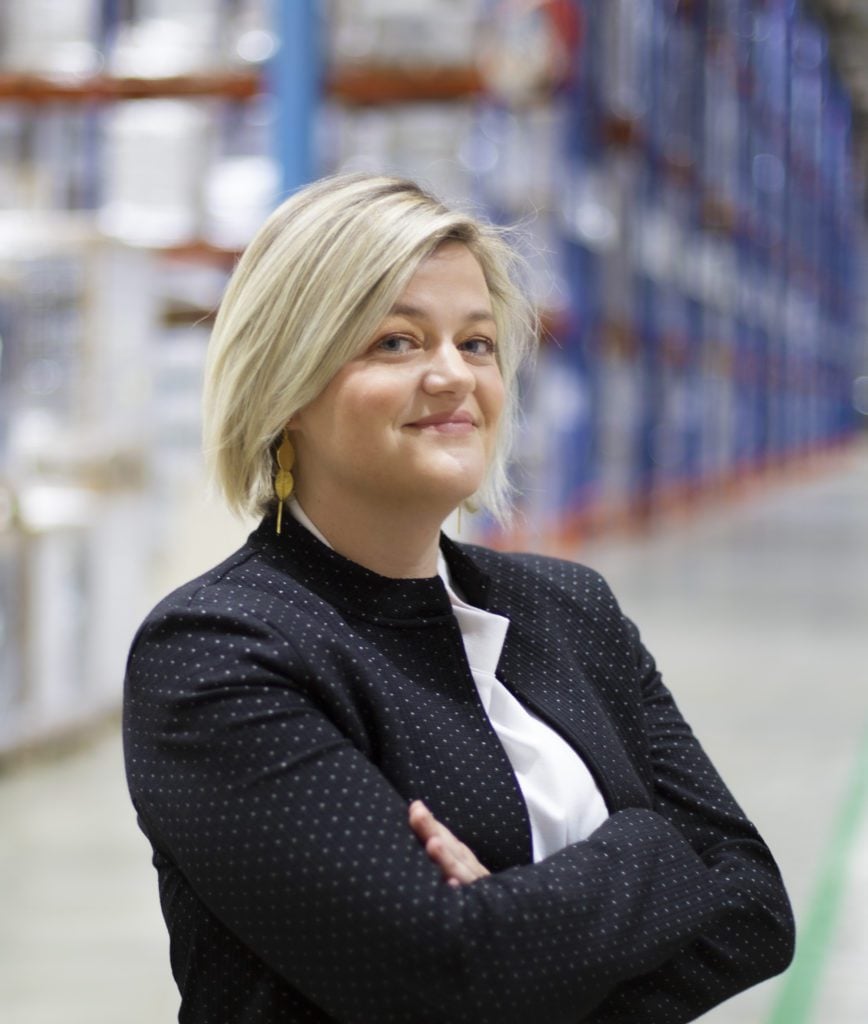 It takes a lot of effort and communication, but it all begins with creating a fun, conducive working environment — a key priority for Mattheeussen, the Head of Human Resources for DHL Global Forwarding (DGF) Middle East & Africa, a region with over 1,900 employees of different nationalities.
In her 15 years with the company, she has been at the helm of multiple teams, many of which have since garnered notable HR accolades including the most recent Top Employer certification for DHL in Middle East and Africa.
An enriching experience
Mattheeussen is open about sharing how her childhood has influenced her today.
"It reminds me every day of giving back and I don't take anything for granted. Adoption has shaped my life beautifully, and has given me the opportunity to help educate and work with others to shape theirs," shared Mattheeussen.
Luckily for Mattheeussen, her first job in AIESEC, an international youth-run, non-profit organization focusing on leadership development, gave her the opportunity to do just that.
Working with Deutsche Post DHL Group (DPDHL), she was responsible for coordinating the job placements of 100 graduates globally across different business units for a year before joining DHL full-time as a recruiter in 2006. "It gives me great satisfaction knowing that I can make an impact in people's lives with an opportunity," said Mattheeussen.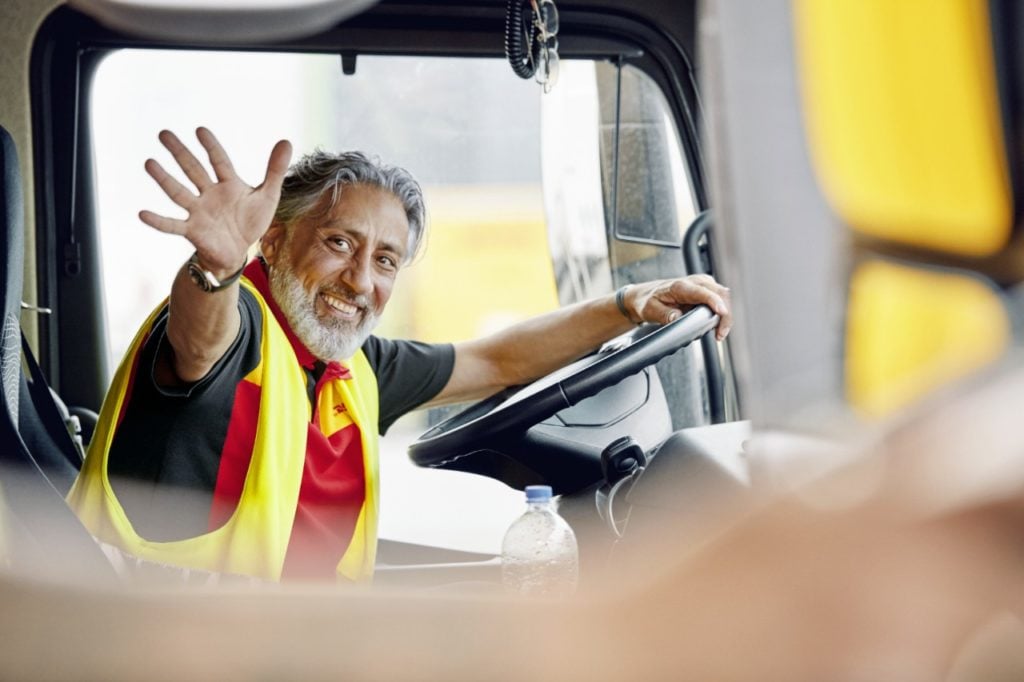 In DHL, she has worked in countries across different regions, from Germany, Belgium, Singapore, Kenya to her current home in the United Arab Emirates.
For most, the thought of moving to a new city and adapting to the vast cultural differences would be daunting. But not for Mattheeussen, who has struck close friendships in the countries she has lived in. She counts on these friends — what she calls her "international support system" — to help her settle in each country quickly, often without much planning.
"It's been an enriching experience to work in various new countries — you just have to develop a high level of cultural intelligence," said Mattheeussen. "It does require effort, but I won't consider it a challenge."
Empowering others
An economist by training, Mattheeussen likens her DHL career to an adventure — a rewarding one — especially after scooping up numerous awards and accolades over the years. Still, she remains grounded, preferring instead to give credit to her mentors and her team's hard work and dedication.
"Seeing my team getting recognition for their work gives me a sense of pride. More importantly, the awards also help them to see the benefits of their work and they can enjoy the rewards for their efforts," said Mattheeussen.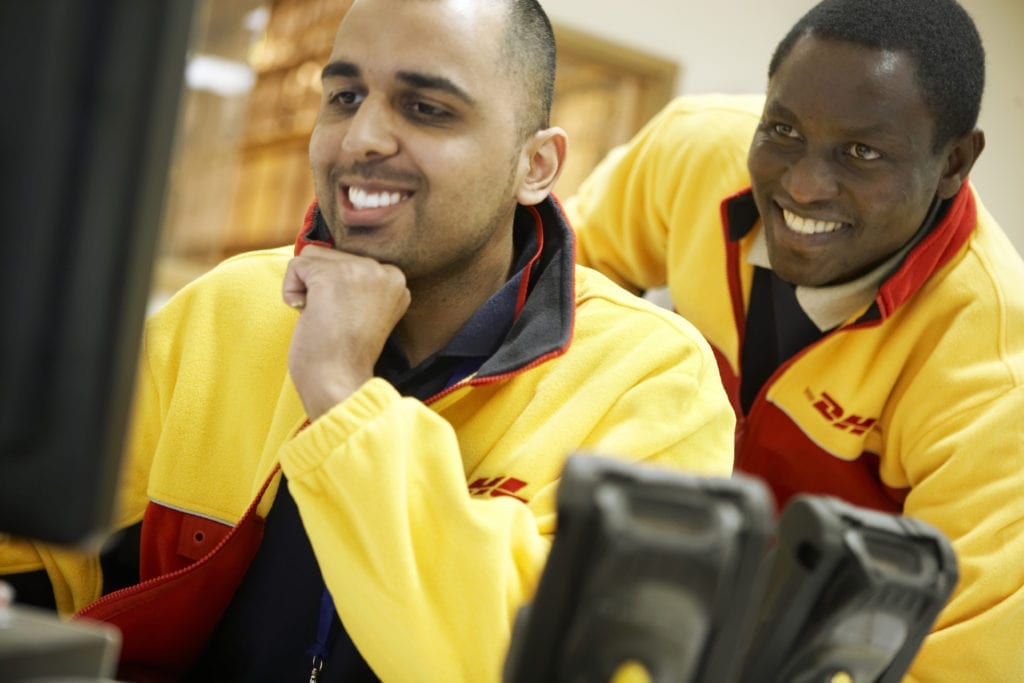 Throughout her career, she has consistently made it a point to foster a fun, competitive work environment and to instill a culture that enables open, honest feedback within her team.
As a team lead, she shoulders the responsibility of nurturing the team's development and empowering them to achieve more. Said Mattheeussen: "When I watch my younger colleagues from the talent programs achieve success in their job placements and progress in their roles, that sense of fulfillment is irreplaceable."
Beyond her regular work in the HR function, Mattheeussen also dedicates her time to advocate important social issues that are close to her heart. Within DHL Global Forwarding, she champions female empowerment through 'Women at DGF' — an initiative she kick-started last year to promote gender diversity and inclusion in the organization.
Globally, she is personally involved in the development of the strategy and the roadmap for the program, which has been strongly endorsed by the Group's board members.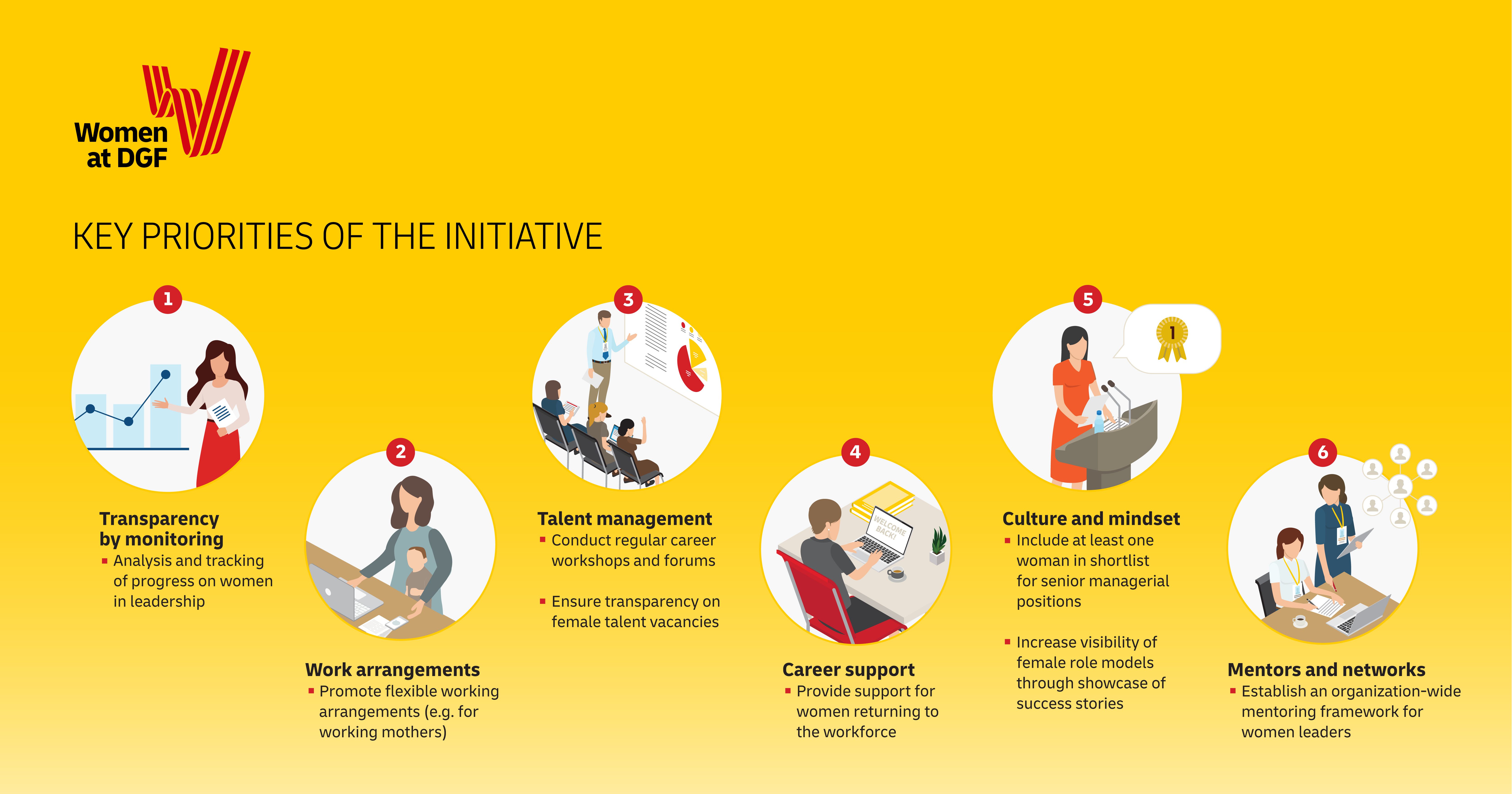 "Diversity and inclusion (D&I) form a key pillar of our business strategy in DHL Global Forwarding, and the wider DPDHL Group. In this regard, Eva has been an important contributor in leading our efforts in the Middle East and Africa region," said Amadou Diallo, CEO, DHL Global Forwarding Middle East and Africa.
While Mattheeussen acknowledged that the initiative is only in its infancy, she is determined to bring it to fruition. "I'm counting on her strong leadership to inspire and empower more female leaders, and to carry on the gender diversity conversation," Diallo added.
Few would argue that there is a better, more committed person than Mattheeussen to push the D&I agenda to the fore.
After all, she is merely practicing what she regularly preaches to her co-workers and aspiring female leaders: "Stay resilient and always believe in yourself."