MEA's auto-mobility challenges fueled by urbanization and social changes
Poor urban and transport planning in Africa, coupled with social changes in Saudi Arabia, means auto-mobility remains a hot topic in the region.
Poor urban and transport planning in Africa, coupled with social changes in Saudi Arabia, means auto-mobility remains a hot topic in the region.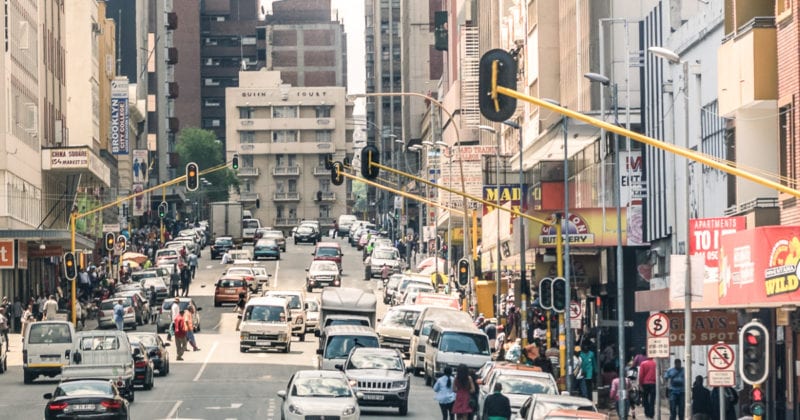 With urbanization growing at an average of 4.5 percent annually, it has been projected that Africa will see an increase of over 300 million urban residents in its cities by 2040. However, sustainable solutions o the region's growing urban transport and mobility needs will be a challenge, especially with air pollution concerns also increasing.
In fact, according to a report published by the UN Environment Program, used light-duty vehicles imported to Africa, generally weighing less than 3.5 tonnes, such as sport-utility vehicles and minibusses, are worsening air quality in Africa and the effects of climate change.
Domestic vs imports
According to a DHL White Paper on the auto-mobility in the region released recently, solutions may soon be on the horizon. Some of the main factors contributing to an increase in used car sales include the high costs of new vehicles, and the lack of auto finance.
As such, African governments are pushing for local auto-mobility manufacturing and assembly in-region, which also benefit their economies. Countries such as Ethiopia, Algeria, Egypt and Kenya have various incentives to replace imported vehicles, while South Africa plans to increase the local content of its assembled cars to 60 percent by 2035 from 28 percent in 2018.
The DHL White Paper also found Asian entrants in the Middle East are ramping up their game. Korean auto-makers and Chinese brands are also beginning to penetrate the market sales and production-wise, with Changan leading the way in Saudi Arabia.
Amadou Diallo, the CEO of DHL Global Forwarding MEA said: "African automotive markets are expected to see stable growth in the coming years, due to economic stability and a growing middle-class population.
"Government investments in infrastructure and strong auto policies are also bearing fruit, in terms of incentivizing auto manufacturers.
While in-region assembly is being ramped up, many challenges still loom for auto-mobility manufacturers in the region, both in terms of domestic sales and exports-wise. But green shoots remain, with the one factor Saudi Arabia's decision to allow women to drive in 2018. This has led to increasingly more female drivers on the road, with numbers expecting to reach about three million by 2020, which will boost vehicle sales and the spare parts market, according to statistics in the White Paper.
Marketplace behavior influenced by digital change
In addition, the growth of digital e-commerce in the market has reached new highs during the Covid-19 pandemic.
George Mienie, the CEO of AutoTrader, the largest digital automotive trading platform in South Africa, said recently at Hypermobility 2020, a regional virtual trade conference, that during the Covid-19 lockdown, the number of people searching for cars online during that period was 50 percent higher than before the pandemic.
Mark Dommisse, the Chairperson of South Africa's National Automobile Dealers' Association (NADA), believes that while digitalization has been changing automobility sales in the region, there is still a need for customers to interact with a person in the final stages of purchasing a vehicle, even if a great deal of research has been conducted online.
"We see our customer base as our most important intellectual property and have heightened our efforts to further improve customer relationship management (CRM). We also believe that dealerships, especially those in rural areas, play a big role in the life of their communities, which remains important even in these changing times."
He added that even as sales fall and fewer vehicles are serviced deals, the market needs to look at other revenue streams. These include selling tires, providing quick service for clutch and shock absorber replacements, as well as brake system servicing to compete with external service providers to generate cashflow.
Reflecting on the Middle East service market as a whole, Diallo said: "Auto parts distributors and wholesalers are finding new channels of customer engagement such as online sales of spare parts, providing a good feed to optimize the value chain in the industry."
"Ultimately, customers are moving away from agency repair to quick-service outlets, which are expanding at a rapid pace in Saudi Arabia and the UAE, catering to time-sensitive customers."
However, according to the DHL White Paper, the auto-service market also face other challenges, with a high circulation of cheap counterfeit car parts sold in the region that restricts sale of genuine OEM certified parts. Governing bodies in the UAE, Saudi Arabia, and Kuwait have passed regulations to ensure certification standards to curb counterfeit car part sales in GCC countries.
Ultimately, localization of auto spare parts in the Middle East is expected to change the industry dynamics to enable local investments, minimize counterfeit parts, reduce import costs, and maintain a simpler and efficient value chain.
Maas models are growing
In terms of sustainability, the White Paper also reveals that Mobility As A Service (MAAS) models are also beginning to sprout in the region. This creates a travel ecosystem that enables end-to-end journeys and efficient solutions to move traffic in more convenient, faster and less expansive manners, which are poised to streamline urban mobility.
Diallo added: "We have seen startups such as Ekar and Careem Bike that are offering informal modes of transportation in the UAE and Dubai.
"Other similar solutions are also becoming popular in Rwanda, the Ivory Coast, Nigeria, Rwanda and other African countries. New cashless, tap-and-go systems initiatives are expected to bridge the public and private sectors, and provide convenient and sustainable mobility solutions to commuters in the next three years."
Exports still hard-hit by Covid-19
On an export front, Neale Hill, the managing director of the Ford Motor Company of Southern and Sub-Saharan Africa and vice president of Naamsa warned that the future of South Africa's vehicle exports post-Covid will not be rosy, anticipating a drop of almost 40 percent in 2021, compared to 2019.
He said that South Africa's 2019 record vehicle exports of 387,125 units to 151 countries in the world accounted for 64% of South Africa's vehicle production of 632,000 units and 74% of these exports went to European countries.
These European exports are likely to be hard hit, due to both Covid-19 and the impending challenge of Brexit, which will see the United Kingdom leave the European Union. Other headwinds include ongoing shifts in global trade patterns and a move towards regionalization.