These patents could usher logistics into the future
With innovation high on the agenda, key players are tapping technology to solve problems that have long plagued the industry.
With innovation high on the agenda, key players are tapping technology to solve problems that have long plagued the industry.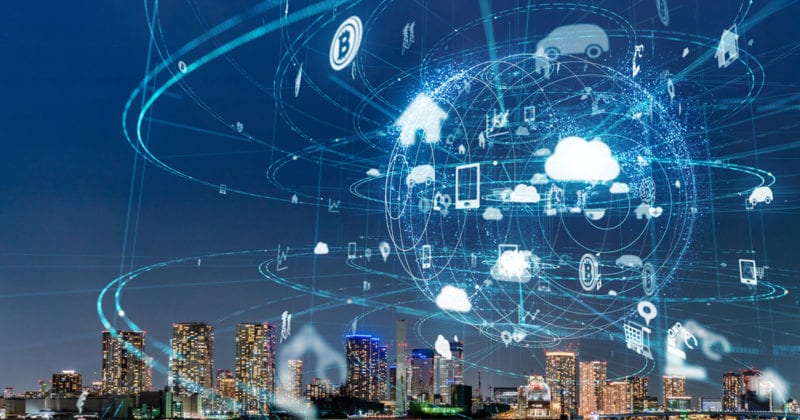 Like most unorthodox and boundary-breaking ideas, the modern intermodal shipping container seen today first appeared as a patent in 1954.
Frustrated by the expensive and labor-intensive process of shipping then, American entrepreneur Malcom McLean had sold his successful trucking business to experiment with his idea of container shipping the year after filing for a patent.
Initially dismissed as an outsider with little knowledge of the industry, McLean's foresight was eventually validated. His concept of containerization was recognized and adopted as an international shipping standard, opening up myriad opportunities for global business.
Across different industries, patents form the foundation of innovative ideas that go on to revolutionize the way things work.
The push for innovation in companies globally means more patents are being filed than ever before, and the logistics industry is no different.
In fact, the sector has seen a slew of era-defining patents emerge in recent years as players come up with new ways of solving age-old issues.
From flying warehouses to autonomous delivery vehicles, we take a look at five of the most promising patents that are set to transform logistics.
1. Taking stock with robots
Often time-consuming and disruptive to day-to-day operations, stocktaking is an extremely tedious task for small and large corporations alike.
Inaccuracies in stocktaking, mostly caused by human error, can also result in huge losses. In 2013, Walmart recorded losses of up to US$3 billion (€2.67 billion) as a result of poor inventory management.
Enter Meerkat, a mobile and autonomous robot that helps companies combat this problem by introducing automation into the stocktaking process.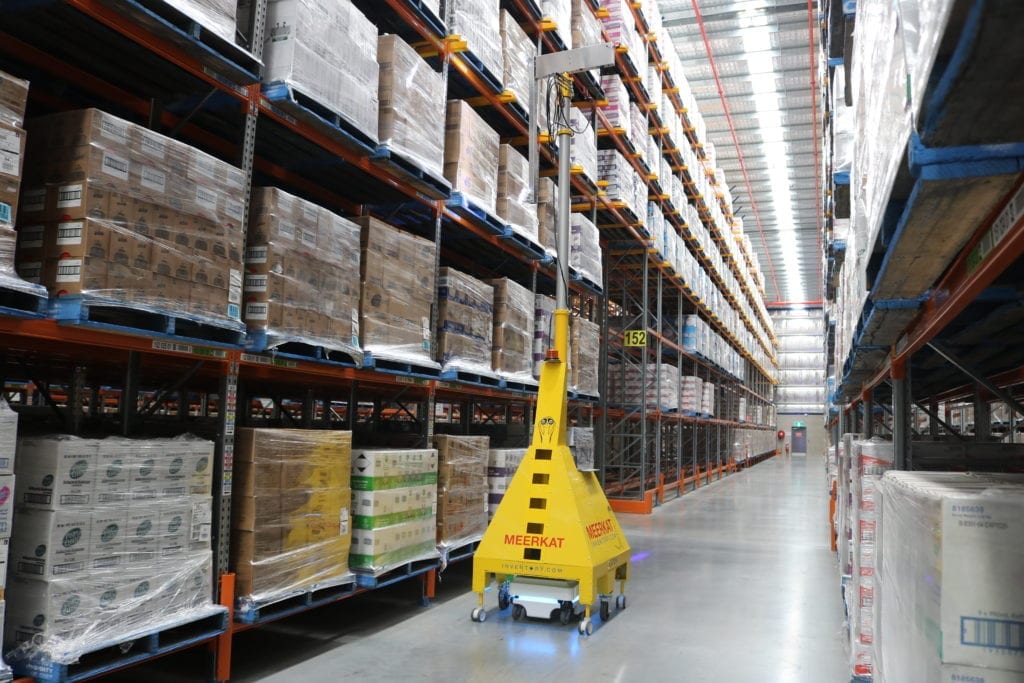 A brainchild of Kent Rogers and Karl Brooks from DHL Supply Chain Australia, the Meerkat uses an automated, air-powered telescopic mast to access hard-to-reach areas as high as 15 meters, and provide insights on pallet locations.
Its built-in network of high-tech cameras, lasers, and scanners ensures a seamless and accurate stocktaking process, while the autonomous feature allows it to conduct inventory checks at any given time, with little to no human supervision.
Meerkat — a product of Start-up Lab, the company's internal corporate incubation program for logistics-related innovations — will be rolled out in the first quarter of 2020.
2. Flying warehouses and underwater storage facilities
With more than 2,000 patents under its belt, Amazon is no stranger to taking bold ideas to greater heights — literally.
In 2014, the online retailer filed a patent for flying warehouses, or "airborne fulfillment centers" (AFCs), that could house its fleet of delivery drones.
Stationed above cities, the AFCs would have the capacity to store and rapidly deliver items using drones during times of high demand.
The drones, which would use a mesh network to communicate details like weather and route information with each other, can recharge their batteries in the flying warehouses.
These AFCs would also make deliveries highly energy-efficient. According to the patent, the drones would cruise and hover on their way down from the AFCs, using almost no power during the entire delivery process.
More recently, the company also filed a patent for underwater warehouses, where packages would be stored in watertight boxes and then taken to the surface via acoustic vibrations.
3. Driverless delivery trucks
Viewed as the future of transportation, autonomous vehicles are taking the world by storm.
According to market research and business consulting firm Allied Market Research, the global autonomous vehicle market will see a tenfold growth from 2019 to 2026 to hit US$556.67 billion by then.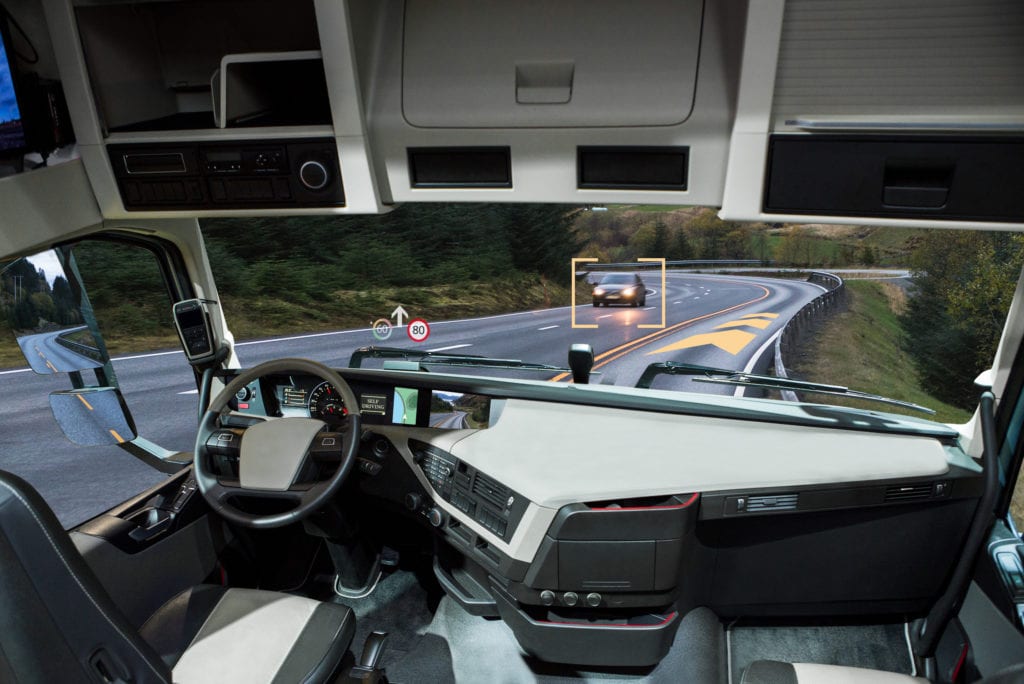 Companies realize the significance and practicality of autonomous vehicle deliveries, and Google, too, has jumped on the bandwagon.
In 2018, the Internet tech giant filed a patent for "autonomous road vehicles" with "securable compartments", which will act as a mobile warehouse for customers.
When packages are ready to be collected, the truck sends SMS alerts to customers to notify them.
Customers can then retrieve their packages from the truck's compartments using a PIN code, or by verifying their identity with a card or device that has Near Field Communication capabilities.
These driverless vehicles will also be able to provide customers with real-time updates on their package status, including alerts when deliveries are delayed by unforeseen events like heavy traffic or bad weather.
4. Keeping an eye on shipment quality
Product returns are a perennial, costly concern for those in the e-commerce industry.
A 2017 study by global packaging company Sealed Air revealed that shipping damage accounts for almost 20 percent of e-commerce product returns. In addition, the cost of replacing a damaged product can be as high as 17 times the original cost to ship the same product.
To identify defects and tampered products early on in the delivery process, management consulting and professional services firm Accenture previously filed a patent for a system that uses blockchain technology to streamline and automate shipping logistics.
According to a document published by the U.S. Patent and Trademark Office, the system will tap on blockchain technology to store product attributes for items being shipped.
Using the stored data, the system will track the status of the products as they are transported from one location to another.
Any anomalies or defects that are detected along the way are instantly recognized by the system, which will then send automatic alerts to the logistics providers.
5. Tracking parcels with "paper DNA"  
A positive delivery experience is vital when it comes to retaining customers, especially for online businesses.
To ensure that original postal items are delivered to the customer and to reduce the likelihood of fake mail or parcel injection into the customer delivery network, a Start-up Lab team led by Ali Özyigit from DHL Supply Chain Mainland Europe, Middle East and Africa, developed a new solution called the ART-ID, which harnesses the power of Paper Art for identification, authentication and tracking.
The aim is simple: to revolutionize mail and parcel identification without the use of any labels.
Paper Art, often referred to as the "DNA" of paper, is a structure found on the surface of paper that is non-reproducible and unique to each paper type.
The DHL ART-ID patent utilizes high-resolution cameras that can identify the paper structure of an item and give it a unique identifier. This makes the solution a highly sustainable alternative as it eliminates the need for parcel or postage stamps, which require printing and the usage of ink.
Clemens Günther, Head of Corporate Patent Management at Deutsche Post DHL Group, believes that embracing a strong patent culture is crucial in driving a steady stream of groundbreaking ideas and cementing the company as an innovative leader in logistics.
"Patents strengthen our competitive position in the long term because the competition can't just go and copy our idea," he said. "Once we patent an idea, we can even market it exclusively to our customers."