MORE FROM THIS COLLECTION

Cruising ahead with the world's largest sailmaker
Sri Lanka is home to North Sails' largest manufacturing site — a fully vertically-integrated facility that produces everything from fabric to finished sails.
Sri Lanka is home to North Sails' largest manufacturing site — a fully vertically-integrated facility that produces everything from fabric to finished sails.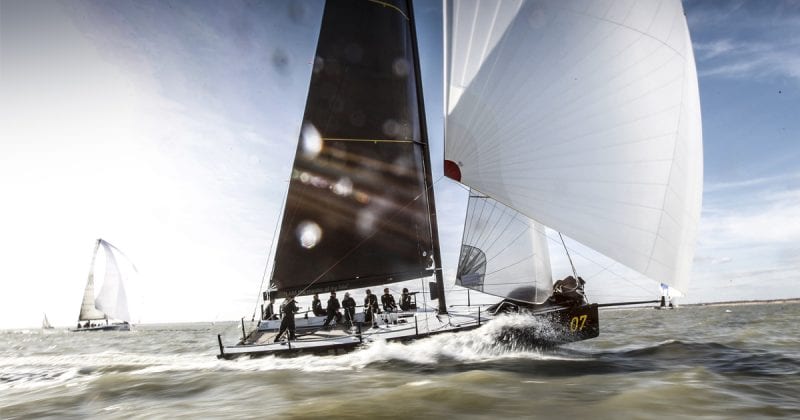 Pick out a random racing or cruising sail at any dock, and chances are they were made by North Sails in Sri Lanka.
More than half of the world's sails are manufactured by the American-based company, which produces some 30,000 sails every year.
North Sails has become a brand synonymous with the sailing community. Its sails have been used on every winning boat in America's Cup since 1988, along with a strong presence in the Olympics as well as the Volvo Ocean Race.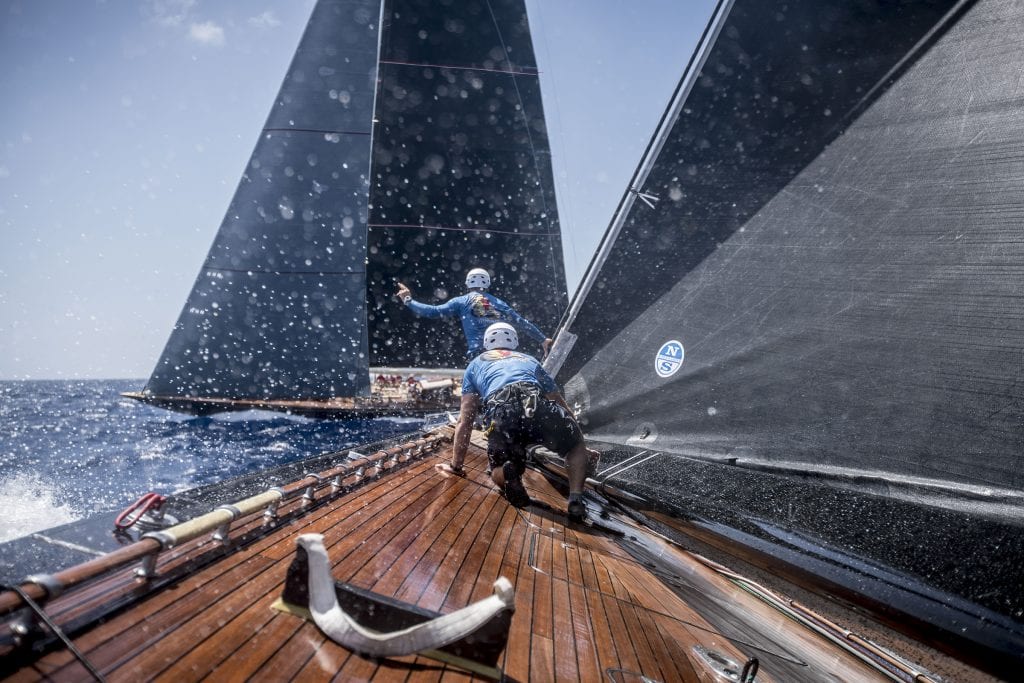 But such success did not happen by chance. The foundation of the company was built on a simple premise: precision and innovation.
In 1957, the founder of the company and a former aerospace engineer, Lowell Orton North, disrupted the sailmaking industry by adopting a radically different approach to designing sails and patenting them, revealed Ken Read, President of North Sails Group.
"He was a scientific figure and he was an engineer. He took a mathematical approach to what had been an art form up until then," said Read. "I think it's safe to say that North Sails has never looked back since. We have never deviated from that mathematical engineering approach."
The brand acquires its materials from various suppliers across the US, Europe and Sri Lanka. All its sails, including the latest 3Di model, are manufactured using proprietary cutting-edge materials and techniques, which make them both stiffer and lighter.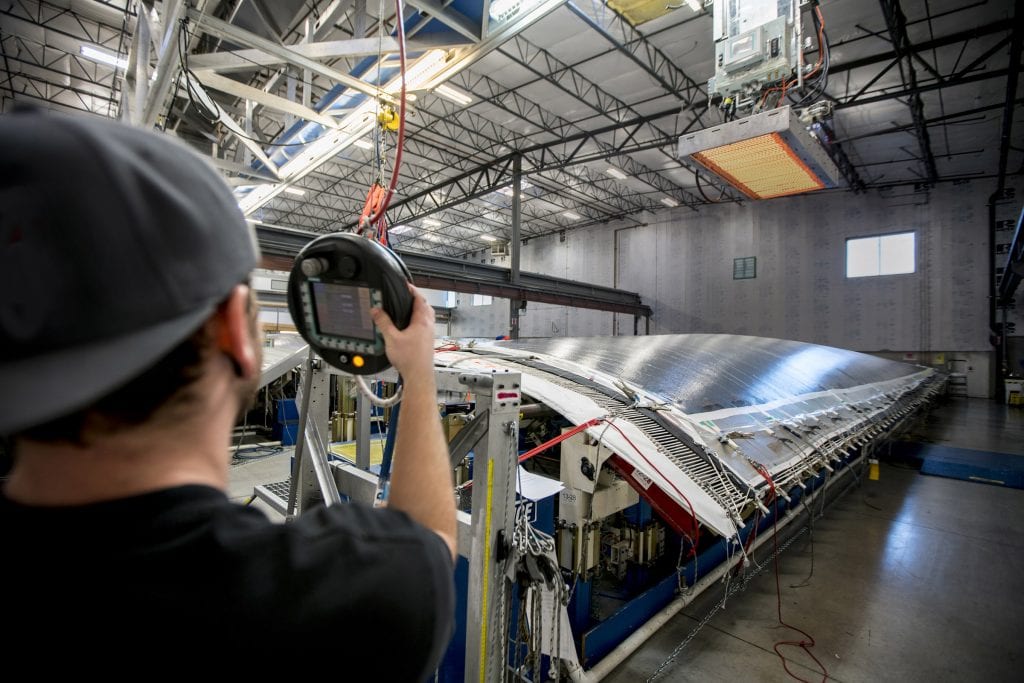 Such characteristics are especially important in competitive sailing, where every little advantage makes a big difference.
This novel sailcloth-making technology weaves a special blend of fibers into tapes, which become the basic building blocks of sails. The tapes are laid down according to the sail design and then molded three-dimensionally, giving it better form and stability in all directions.
"3Di is the competitive advantage of North Sails. There are a lot of little things we do well — our size and people are our strengths, but our technology is what allows us to remain big and strong," added Read.
The company takes the same methodical approach in addressing one of their biggest operational challenges — supply chain management.
Logistics of sails
While the country was still in the midst of a civil war in 1996, North Sails decided to set up manufacturing operations in Sri Lanka.
Today, its sprawling manufacturing outpost produces sails, sub-assemblies and related accessories across 11 different facilities in Colombo, the capital city.
More than 70 percent of the company's products are manufactured in the country, while its other production activities take place in their plants across the United States, UK, France, New Zealand and Spain.
"What's amazing about Sri Lanka is actually how great the products that come out of the country are. I always tell people that at this stage, it has nothing to do with the labor rates — it's all about the quality. The products are really remarkably well done," shared Read.
The entire process of making the sails is done in-house, carefully crafted by skilled and precise hands that work with hulking machinery.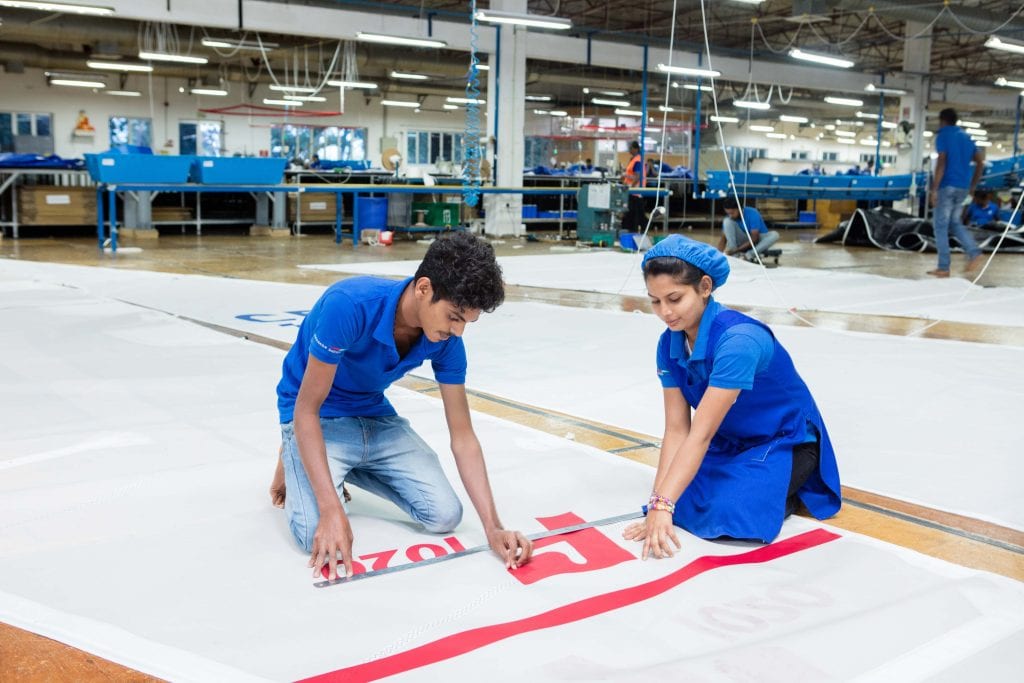 In 2014, the company took a major step to shift a large part of North Sails' highest technology and production to Sri Lanka under the guidance of its Global Supply Chain Head Paul Halkyard.
"Sri Lanka has been integral to our success. We make almost 30,000 sails a year. Without Sri Lanka, we couldn't even consider that number," commented Read on the investment.
But with its manufacturing facility based in Sri Lanka, the company had to ensure that its supply chain was properly managed. After all, its markets span the globe, including Europe and the United States.
Sails are also difficult to transport, and Colombo is not quite the most connected hub in Asia, especially when it comes to air freight.
"The length of our items exceeds the specifications for regular air freight. Sri Lanka has mostly passenger flights and there are not many freighters coming in, which poses a problem since we need to ship around 95 percent of our items by air," shared Akram-ur Rahman, Logistics and Procurement Head at North Sails Sri Lanka.
But the company was determined to get it right. After all, what is the point of making good products if they don't get to the customer intact and on time?
"Nothing happens without happy customers. And to get happy customers, it comes down to a simple theory. You'll have to do what you say you're going to do, and the most basic of those principles is delivering on time," said Read.
For its supply chain requirements, North Sails has been working closely with DHL to facilitate weekly cross dock movements of up to 4,000 kilograms of North Sail's goods from Sri Lanka to London in two trips.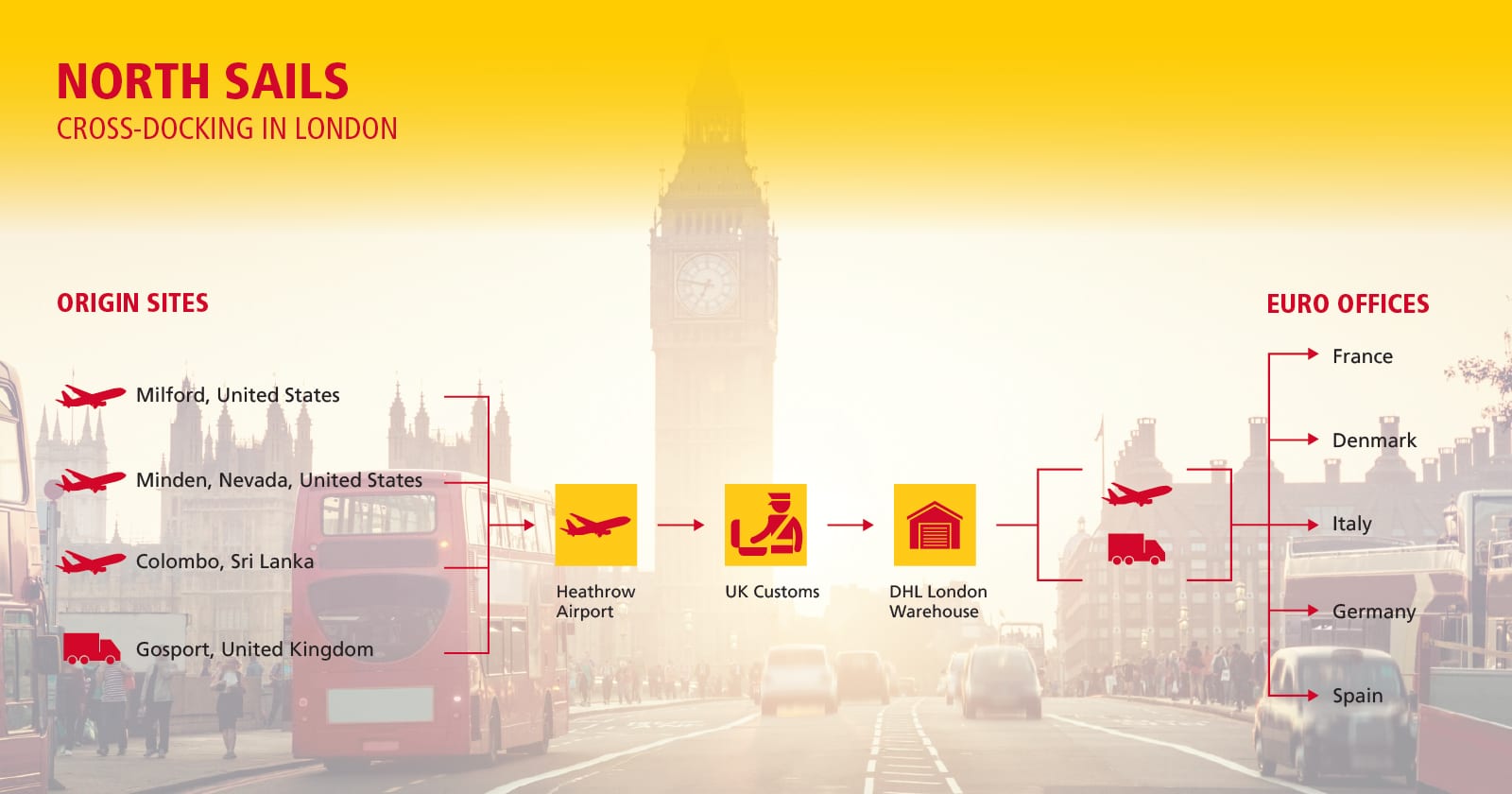 From there, the consignments are handled as break-bulk cargo before being shipped to different North Sails' offices in Europe.
"In our business, happy and satisfied customers will not happen without a proper logistics and transportation program," said Read.
At present, the company is integrating DHL's application programming interface (API) into their internal IT systems to improve the tracking and traceability of their product movements.
"Having a seamless and efficient supply chain has allowed us to expand and capitalize on our strength, which is in making a lot of sails," added Read.