MORE FROM THIS COLLECTION

Congestion, delays, shortages: Ocean supply chain issues to persist in Q2 2021
Schedule reliability takes yet another hit as ocean carriers face long waiting times at ports and prolonged equipment shortages.
Schedule reliability takes yet another hit as ocean carriers face long waiting times at ports and prolonged equipment shortages.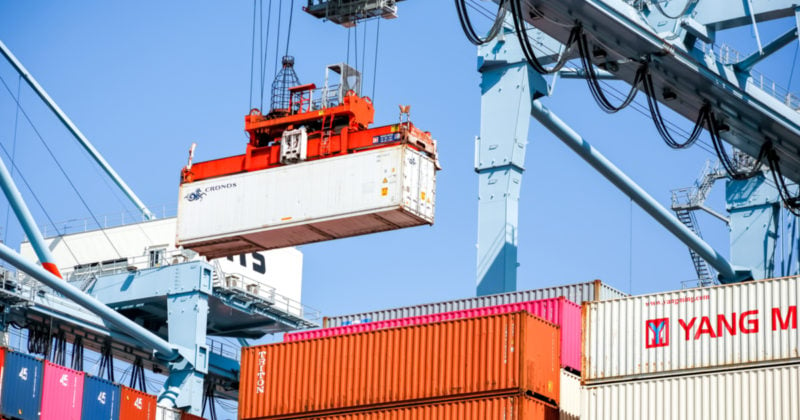 There are few signs that the ocean supply chain stresses and disruptions of the last year are close to being resolved. Congestion, logistics bottlenecks, and container shortages continue to blight key trade lanes.
Meanwhile, container freight rates remain at record levels even as schedule reliability fell to its lowest level for the sixth consecutive month, according to shipping analyst firm Sea-Intelligence.
"The liner shipping industry continues to deal with heavy port congestion and vessel delays worldwide. The situation is adding to the severe lack of vessels, forcing carriers to blank sailings just at a time when these sailings could be generating record revenues," explained Dominique von Orelli, Global Head, Ocean Freight, DHL Global Forwarding.
It was hoped that Lunar New Year in mid-February would deliver a circuit-breaking pause, allowing supply chain blockages to be resolved. But the demand for exports out of Asia forced many factories to remain open throughout the festive holidays.
With ships continuing to sail full, carriers have had little opportunity to get schedules back on track or clear the storage and port backlogs built up since last summer.
Long waits, 'lost' capacity
According to DHL's March Ocean Freight Market Update, the U.S. ports of Los Angeles (LA) and Long Beach (LB) are the worst hit by the logistics crunch, with the port of Oakland further north on the California coast also struggling.
"The unprecedented volumes of imports come at a time when Covid-19 has already reduced the number of dockworkers and truckers," shared von Orelli. "Over 1,000 dockworkers in California tested positive for Covid-19 at the start of February, up from 694 cases in January. Waiting times at anchorage in LA/LB now often exceed one week."
Reports last month showed that the vessel queue at the LA/LB anchorage surpassed 40 ships and some vessels suffered delays of up to 11 days.
"With a seven-day average delay outside LA/LB, capacity equivalent to 646,000 twenty-foot equivalent units (TEU), or 7.6 percent of the Transpacific-deployed capacity, was 'lost' in the second half of last year instead of being in deployment," said von Orelli. He added that a reduction in services also limits repositioning of scarce empty containers back to Asia.
Schedule reliability at an all-time low
Some carriers have expressed frustration that vessel delays were down to failures at U.S. ports where terminal productivity was far lower than in Asia.
However, while container lines might be missing out on some revenues, they still stand to gain from record spot freight rates.
Carriers generally 'blank' or void sailings to cut unprofitable sailings when demand is slack. With almost the entire global container fleet currently at sea, recent blanks have been purely down to vessel unavailability due to high demand and vessel delays.
This explains why global schedule reliability dropped to 34.9 percent in January, some 33.5 points lower than in January 2020, according to Sea-Intelligence. January was the sixth consecutive month that reliability fell to a record low since the introduction of the benchmark in 2011.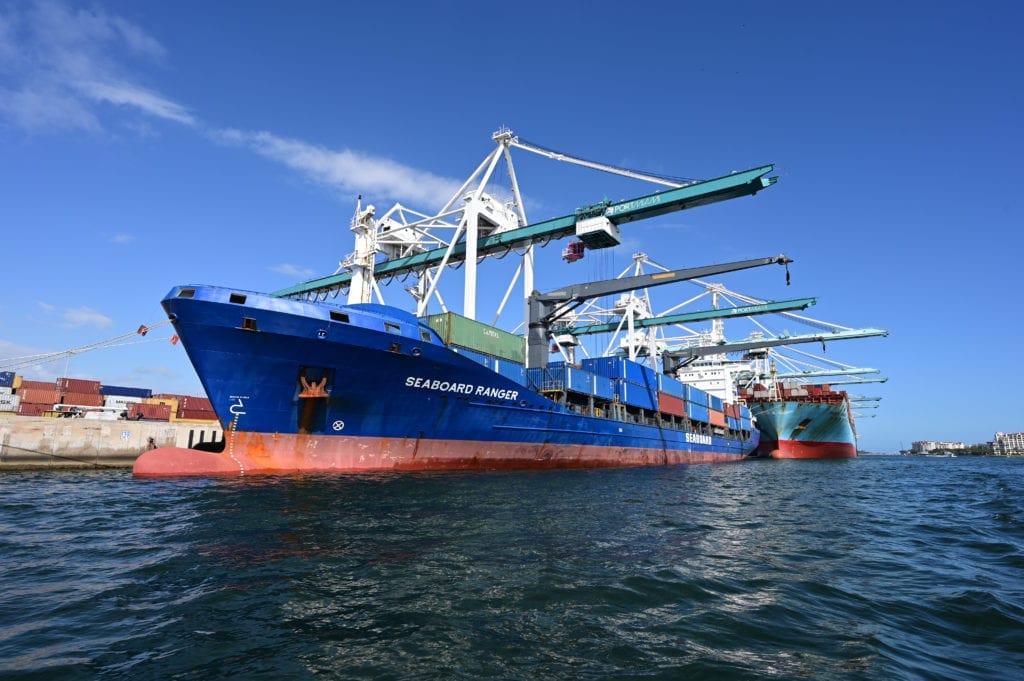 Peter Sand, Chief Shipping Analyst of international shipping association BIMCO, said that the system's current logjams would take months to resolve, allowing carriers to profit from high freight rates and tonnage providers to enjoy high charter rates.
"Once the situation normalizes, however – and consumers begin spending more on services and less on goods – structural overcapacity will again become a focal point," said Sand.
New ships on the way
A fear of overcapacity has not, however, stopped container lines from re-entering the newbuilding market. Carriers ordered 25 ships with a total capacity of 0.54m TEU in the fourth quarter of last year — the highest quarter on record.
A further 15 15,000 TEU Ultra Large Container Ships (ULCS) have been added to the orderbook this year, including 11 LNG-powered ships in two separate deals.
"All this ordering means the total size of the orderbook — which, for a brief period in Q4 2020, totaled less than 2 million TEU for the first time since 2003 — has come off these multi-year lows, and currently stands at 2.9 million TEU, with a total of 352 ships," added Sand.
This year, another pain point for global shippers has been the lack of containers available for loading in Asia as carriers have struggled to reposition boxes in sufficient numbers. This has resulted in newbuild and used container prices reaching their highest levels in a decade.
According to shipping consultancy Drewry, container equipment production had rebounded 80 percent in the second half of 2020 in response to soaring demand, and ended up 10 percent higher than 2019. The output of new containers is expected to increase 40 percent in 2021, accelerating fleet growth to 6.5 percent.
The consultancy's report indicated that canceled sailings and the global e-commerce boom, along with yard, supply chain and port congestion, were the real causes of shortages, not the failures of the box manufacturing industry. Shortages are expected to persist through the second quarter due to supply chain constraints rather than fleet underinvestment.
With the global container trade expected to expand by around 5 to 6 percent this year versus fleet growth of just 3 percent, vessel availability and schedule reliability difficulties are also likely to endure, at least in the second quarter.