MORE FROM THIS COLLECTION

Saree success: Made in India, delivered to the world
DHL Express India's Yellow Yatra program is helping to accelerate India's e-commerce industry by providing local SMEs with industry know-how, access to extensive partner ecosystem and customer insights.
DHL Express India's Yellow Yatra program is helping to accelerate India's e-commerce industry by providing local SMEs with industry know-how, access to extensive partner ecosystem and customer insights.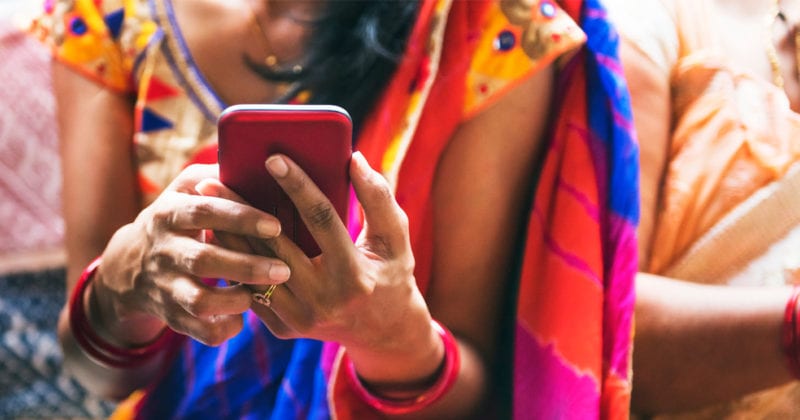 After experiencing the power of online retail while studying in the United Kingdom, childhood friends Mayur Kumar Gaudani and Ketan Kumar Rakholiya had just one goal when they returned to India in 2008: create their own e-commerce legacy.
They worked for two years before pooling together nearly US$1,000 (€902.10) to set up Pruman Exim in 2010, selling sarees and women's wear on online marketplace eBay.
Business was brisk, with 10 to 15 shipments per day, mainly for the United States market. In 2015, they started selling on another popular e-commerce site, Amazon. Two years later in 2017, they created a website to engage customers directly, with an aim of expanding their reach to the UK and Europe.
Despite their success, the business journey of small enterprises like Pruman Exim is not without obstacles. The global digital market is growing, but so is competition and cost.
"We were competing with companies who could offer much cheaper goods," said Gaudani, referring to competitors from China who were able to ship products faster, in larger amounts and at a lower cost.
While figuring out a new business strategy, they were introduced to DHL Express India's Yellow Yatra program — a platform that equips entrepreneurs from micro, small and medium enterprises (MSMEs) in Indian cities with the know-how to succeed in e-commerce.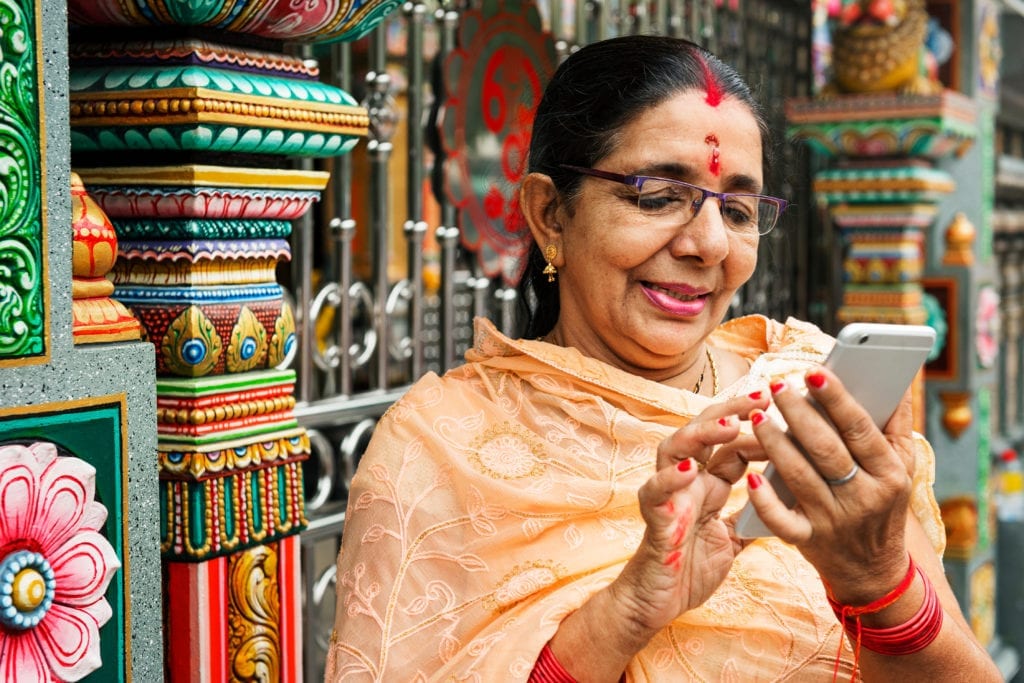 Working with the DHL team, they identified critical areas to change that would result in time and cost savings, hence making them more competitive in the international market.
One of the successfully implemented solutions was Break Bulk Express (BBX), a DHL service that helps e-commerce sellers ship multiple orders to a single country or economic zone with ease. With BBX, the company could offer faster deliveries to their customers, reduce paperwork, save on costs and claim export benefits.
Additionally, with the access they got to ecosystem partners like Shopify & Payoneer, they increased focus on driving more traffic to their website and improving their brand presence online.
The journey ahead
Gaudani and Rakholiya are in good company. They are part of the world's fastest-growing e-commerce market, which is expected to grow to US$200 billion by 2026, from US$38.5 billion in 2017.
This surge is largely attributed to increasing Internet penetration rates, which enables local e-commerce businesses to reach almost 627 million people in 2019 — a result of high-speed bandwidth, affordable data plans and rapid Internet growth in rural areas.
All this could drive demand for e-commerce sellers like Pruman Exim.
Current geopolitical trends like the trade war between the U.S. and China have also created opportunities for India. It is the only major Asian economy that has grown its export share, as it is not as integrated into global manufacturing supply chains.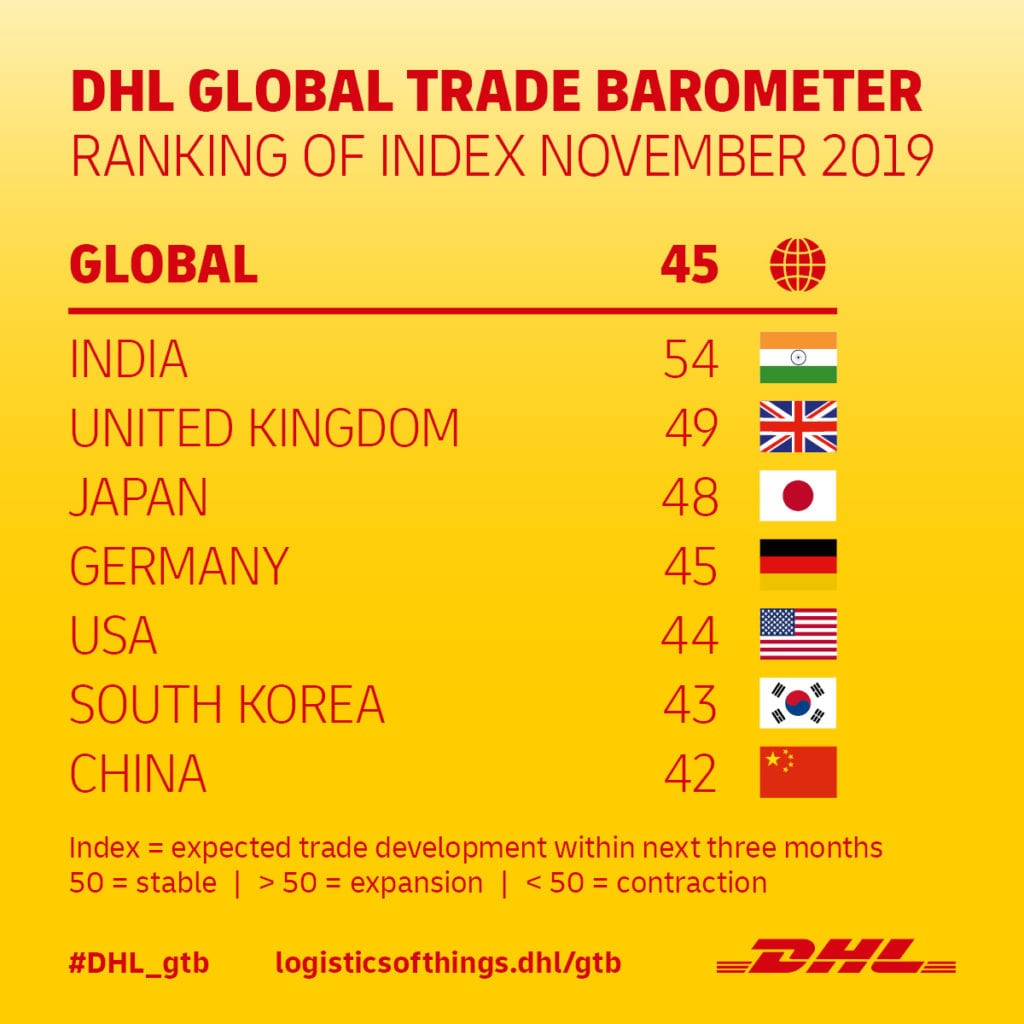 India also outperformed the other six key markets in the latest DHL Global Trade Barometer, with a mildly positive trade outlook for the three months from November.
Yet, online retailers in India continue to face challenges. According to a DHL cross-border e-commerce survey, the main challenges highlighted by e-tailers to cross-border selling are mainly high shipping costs, complex logistics processes, and the speed of delivery.
The importance of having a robust physical and digital infrastructure within a conducive e-commerce ecosystem is necessary for e-commerce to flourish in the country of 1.37 billion.
Helping e-commerce thrive
Setting aside the challenges, government-led initiatives are helping local businesses succeed in the online marketplace by building toward a holistic cross-border e-commerce framework.
In recent years, the Indian government has launched initiatives such as Digital India, Skill India, Startup India and Make in India to spur the growth of the country's online trade. In a bid to get more people to shop online, the government also introduced the Lucky Grahak Yojana and Digi-Dhan Vyapar Yojana campaign in 2017, providing rewards of almost US$23.8 million to nearly one million customers who embraced digital payments.
Most recently, it hiked the limit of foreign direct investment (FDI) in the e-commerce sector up to 100 percent, which bodes well for both local and foreign e-commerce platforms hoping to set up shop in the country.
The private sector is also doing its part to boost digital businesses.
For example, there are payment solution providers offering independent merchants the means to operate a mobile-optimized online store, collect payment and get micro-loans.
DHL Express India's Yellow Yatra initiative is also transforming businesses by acting as a bridge for local MSMEs to connect with the rest of the world.
Its first multi-city event, held in April 2019, worked with over 250 such enterprises. In Delhi, for instance, the initiative helps businesses create export links in sectors like apparels, handicrafts, home décor and books to markets in U.S., Europe, Australia, Japan and UAE.
For Sandeep Juneja, Vice President of Sales and Marketing at DHL Express India, the Yellow Yatra program reflects how logistics has the power to improve e-commerce trade.
"Yellow Yatra is pegged to be a game-changer for SMEs in India aspiring to get the most out of international e-commerce," said Sandeep.  "SMEs today are riddled with challenges such as seeking out the best ways to engage prospective customers, manage e-commerce sites and navigate customs and regulations. We hope to establish Yellow Yatra as the platform of choice for them to connect and collaborate with other industry players."
So far, the program has benefited businesses like Pruman Exim, which has grown from a two-man outfit to a firm with a staff strength of 40 in nine years. Their annual turnover has also risen from US$28,000 to almost US$1.5 million.
Their next step, said Gaudani, is to conquer the space of cross border e-commerce.