How Ottway The Label is taking a slower pace to making fashion
For Melbourne-based Ottway The Label, the great outdoors have provided endless inspiration for its range of cross-seasonal and unisex clothing designs.
For Melbourne-based Ottway The Label, the great outdoors have provided endless inspiration for its range of cross-seasonal and unisex clothing designs.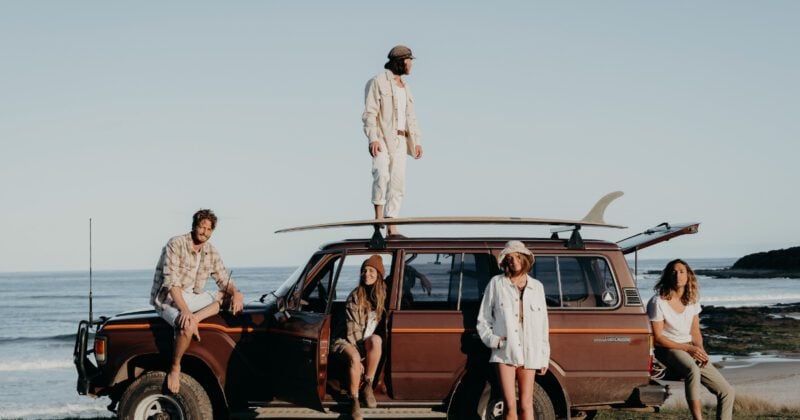 For Melbourne-based Ottway The Label, the great outdoors have provided endless inspiration for its range of cross-seasonal and unisex clothing designs. We chatted with co-founders Neri Sacristan and Manu Lopez-Velez about the label's mission to champion timeless styles, build a solar-powered sustainability program, and share the laidback style of Australia with customers across the globe.
Tell us the story behind Ottway The Label.
Neri & Manu: Ottway The Label was born in 2018 at our cabin house in Melbourne. Created in our footprints with a deep respect for nature, exploration and tradition, Ottway pays tribute to the narrative of true vintage. The inspiration behind launching the brand came after meeting so many inspiring entrepreneurs, and spending time in Melbourne's creative community. This encouraged us to tap into our own creativity, producing unique designs and vintage-inspired styles that Ottway The Label has become known for.
View this post on Instagram
Adding to this, the Otway Ranges, largely untouched and with a fascinating history, is the inspiration for this journey. It's a beautiful area down the Great Ocean Road in Victoria that we have been exploring for many years. We cemented our love for the region by acquiring a piece of forest to build our own unique cabin house called Gloria to be shared with the Ottway community.
We knew we wanted to create our own, like-minded community who appreciate clothing made in small-batches – a sustainable step away from fast fashion. The support from our community keeps us inspired and driven to keep creating!
Where did the label's e-commerce journey start? And what were the key learnings for the team in the early days of setting up your online presence?
Neri & Manu: Our main focus has always been online through our website. In the last two years, once our online presence was more consolidated, we started to move into the brick-and-mortar space, opening our flagship store and also growing our stockists around Australia.
View this post on Instagram
The key learnings for us have been 'remain true to yourself'. It is important to not pretend to be someone or something else online. If you are constantly pushing the brand to project an image that is not you, it would be very difficult to make it work in the long term… and more importantly, it won't be as fun!
With the Solo Sunny Days project, you've provided customers with a way to make a difference through their purchases. Can you tell us a bit more about this project and what has been achieved to date?
Manu: I landed in Australia almost a decade ago with the mission of developing large-scale renewable energy – big wind and solar farms – across the country, and while chasing this dream, another epic journey was born… Ottway The Label.
We wanted to use Ottway not only to create a community of like-minded people but also to inspire and influence the way people feel and live. Since day one, a key challenge for us was finding the best way of achieving this and we truly believe that clean energy is one of the main drivers towards a sustainable planet. After months of working behind the scenes and trying to find the friendliest approach to the complex world of the energy industry, we launched our sustainability program Solo Sunny Days. With every purchase, Ottway donates funds towards the installation of solar panels in community projects! We couldn't be happier with the achievements so far – we're so proud to share that to date, we have contributed 452 solar panels in five community-owned projects across Australia. This will generate enough energy to power more than 30 homes for an entire year.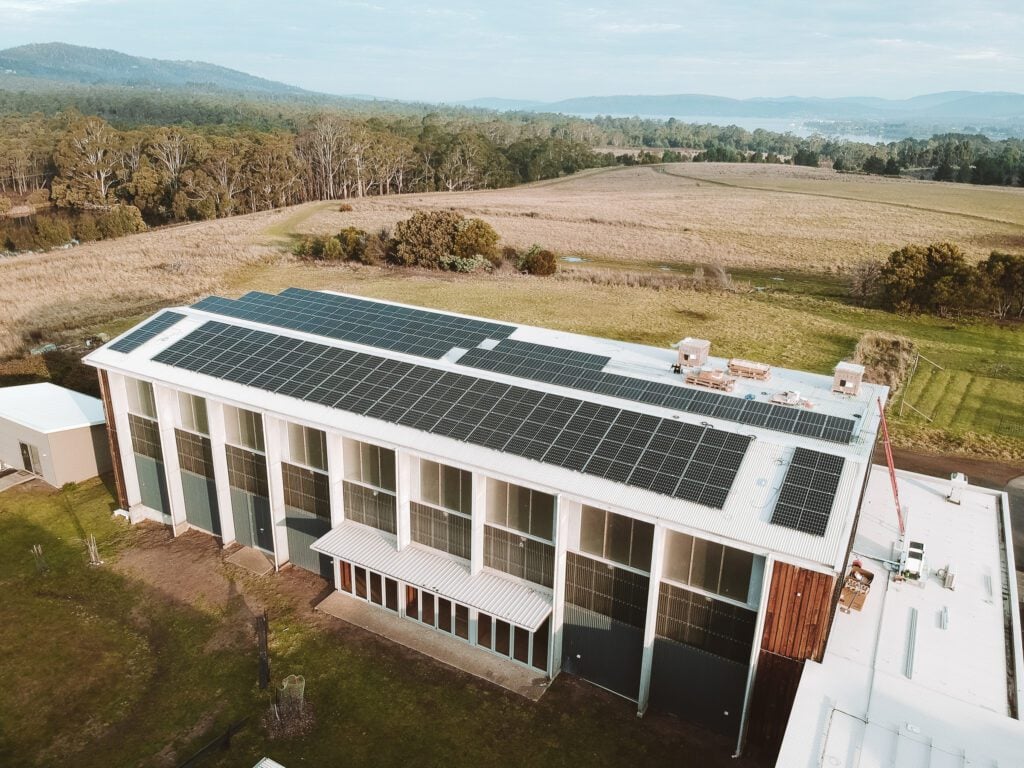 How has your expansion into Europe and the US developed? And how has express logistics played a role in making this happen?
Neri & Manu: We are very happy as today, over 20% of our sales are from overseas, including Europe and the US, which is such an incredible outcome, especially as we are operating the brand from Australia. The key points have been adapting to their seasons and being able to guarantee fast and reliable shipping. Operating with DHL Express for international orders has been a game changer for us and has been very important to back up our growth plans.
View this post on Instagram
How did you navigate the ups and downs of the pandemic, and turn challenges into opportunities for the business?
Neri & Manu: The pandemic taught us some very valuable lessons. Firstly, how to adapt to different challenges such as designing our clothes without being able to visit our factories like we used to do. For this, we had to rely on our logistics partner, DHL Express, and improve our design methodology to ensure a smooth and quick back and forth journey during the product sample process. Another important lesson was to enjoy and live in the present without planning and thinking too much into the future, as it has been difficult to predict how and when everything would resume normally.
Now looking to the next 12 months, what do you see in store for the label?
Neri & Manu: For the next 12 months, the goal is to keep growing our community, sharing the good vibes and making as much of a positive change as we possibly can through our sustainability program.
The intention is to be a bit more on the move once we go back to full normality, so we can run events interstate, meet more people and, if all goes well, set up another Ottway venue on the east coast.
View this post on Instagram
Another dream is to be able to replicate all these experiences and the lifestyle in Europe and the US, where we have good friends and a growing community. The first half of this year we have a road trip planned around Europe and the second half we will be visiting some good Ottway friends in Canada. Then we will drive through the west coast of the US. Expect more Ottway vibes coming up shortly in the northern hemisphere!
This story was first published on DHL Discover and was republished with permission.