MORE FROM THIS COLLECTION

Ocean freight outlook: What to expect in 2020
The mid-term outlook for container trade growth appears reasonably healthy, but the shipping industry still has issues to resolve this year.
The mid-term outlook for container trade growth appears reasonably healthy, but the shipping industry still has issues to resolve this year.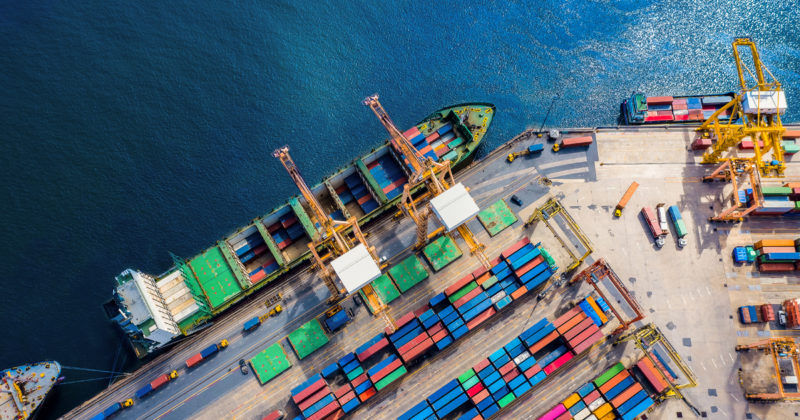 The build-up to the IMO 2020 fuel regulation was a lengthy one, with the debate over who should bear the extra fuel costs going right down to the wire.
When the January 1 deadline passed, the use of premium-priced low-sulfur fuels became mandatory under the new International Maritime Organization (IMO) rules.
Still yet to be resolved, the controversy over how carriers are passing on IMO 2020 fuel costs to customers now threatens to overshadow many of the other challenges — such as trade wars, Brexit, carbon taxes — that shipping faces this year.
It was apparent in December that container lines lacked transparency when calculating IMO 2020 low-sulfur fuel surcharges, with the European Shippers' Council (ESC) alleging carriers were using surcharges as an "opportunity to recover from low freight rates".
Container shipping analyst firm Alphaliner also weighed into the debate with some hard numbers. It observed that low sulfur surcharges applied by lines on the Far East to North Europe route from the start of December last year ranged from US$71 (€63) per twenty-foot equivalent unit (TEU) to US$135 per TEU. Like ESC, the analyst firm could not pinpoint a reason why charges were so varied and lacking in transparency.
DHL's January Ocean Freight Market Update noted that since surcharges became effective last December, most carriers have failed to adequately explain how they calculate surcharges.
From an initial analysis, there appeared to be no correlation between the relative efficiency of the various carriers based on the average size of vessels deployed and the surcharge applied by carriers, according to the update. Even within the same alliances that operate similar-sized ships, there were significant variations in the charge applied.
Price volatility to persist
So far, lines have shown no inclination that they intend to shed more light on how they calculate surcharges. However, they are now taking action to address another outcome of IMO 2020.
The new rules mandate that the sulfur content of fuel oil burnt by ships operating outside designated emission control areas must not exceed 0.5 percent, compared to the 3.5 percent High Sulfur Fuel Oils (HSFO) in use across shipping before the ban.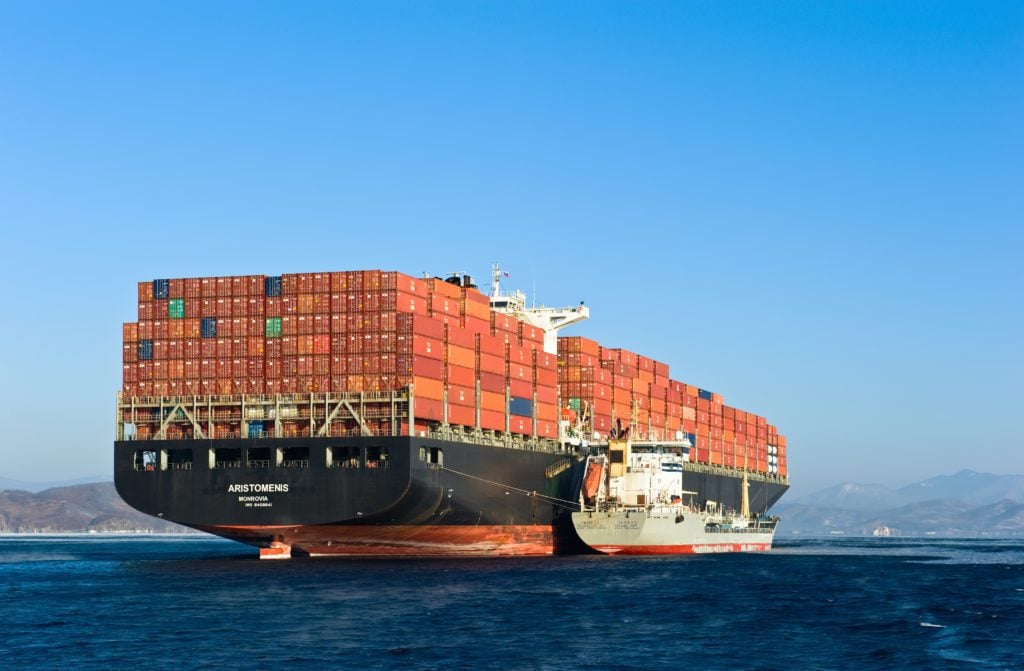 There is an exception: vessels fitted with Exhaust Gas Cleaning Systems (EGCSs), also known as scrubbers, are allowed to continue burning HSFO.
With Very Low Sulfur Fuel Oil (VLSFO) in short supply in some ports, prices have soared and this is expected to continue into at least the second quarter of 2020. The upshot for vessel operators is that there is now a substantial operating cost differential between vessels fitted with scrubbers and those that are forced to use VLSFO.
"VLSFO derivatives basis ex-wharf have been slowly growing in liquidity with February pricing at around a US$260 premium to HSFO prices in Rotterdam and Singapore," said Chris Hudson, a FIS Fuel Oil Derivatives broker.
According to Hudson, a shortage of bunkering barges is the primary driver of this huge premium. "There simply aren't enough barges to cater for the bunkering demand required," he added. "This is the bottleneck that has pushed up prices and means that physical providers can charge what they want for a product that is so desperately needed."
The fuel price differential is encouraging ship owners to send more ships to yards to install scrubbers that enable them to continue using HSFO. However, the rush to fit scrubbers is creating difficulties in the form of prolonged delays at shipyards and surging prices for VLSFO.
DHL's January Ocean Freight Market update observed that in 2019, the average yard stay for ships undergoing scrubber retrofits reached 59 days, with 17 percent of these ships taking longer than 80 days to complete their retrofits.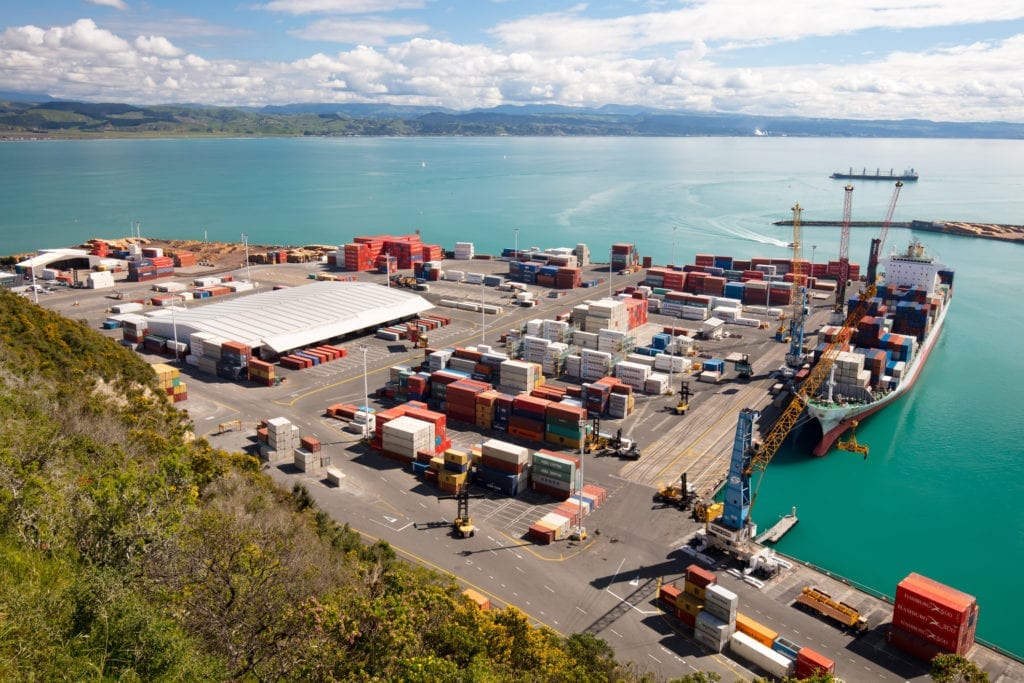 These yard delays mean that more ships than expected are still bunkering VLSFO. A short-term supply crunch for VLSFO is therefore quite probable, especially with the ongoing tensions in the Middle East, which could lead to a further rise in bunker prices.
Alphaliner expects the scrubber retrofit wave, which had taken more than one million TEU of liner capacity out of circulation at the end of 2019, to continue through the first half of 2020. The firm added that the wave would gradually subside in the second half of 2020, as more ships complete their retrofit programs.
In the meantime, there is likely to be increased VLSFO price volatility which will further ramp up controversy over Low Sulfur Surcharge (LSS) levels in container markets. "It will be interesting to see how carriers adjust to that situation and where the market level of the surcharge will settle over the next weeks," added DHL's January Ocean Freight Market Update.
Healthy container trade growth expected
While freight rate and low sulfur fuel surcharge volatility are expected to continue in the first six months of 2020, the outlook for container shipping supply and demand appears more benign.
Based on data from global advisory and professional services firm Seabury, the world container trade last year totaled 148 million TEU and is expected to achieve a 3.6 percent compound annual growth rate (CAGR) from this year to 2023. Shipping consultancy Drewry, meanwhile, forecasts world container port throughput to grow 3.3 percent in 2020, up from an estimated 2.3 percent last year.
"A swift and amicable end to the U.S.-China trade dispute has the potential to give the global economy a boost," said Simon Heaney, senior manager, container research at Drewry.
"However, that outcome is still only a tantalizing possibility and much more work is needed to be done to secure a more permanent trading arrangement between two countries that have a number of seemingly intractable differences to resolve."
On the supply side of the equation, Alphaliner expects the container ship fleet to grow slightly quicker than demand, expanding 3.5 percent to reach 24.05 million TEU by the end of the year.
The retrofitting of scrubbers will keep large numbers of ships inactive over the first half of the year, but vessel supply will expand rapidly after that.
According to Alphaliner, the active fleet would grow by over 5 percent in the second half of the year due to the combined impact of new ship deliveries and the return of the retrofitted ships. Carriers will have to manage the increased fleet carefully to avoid adding too much capacity to the market this year.