Self-service lockers that store parcels for customers to pick up any time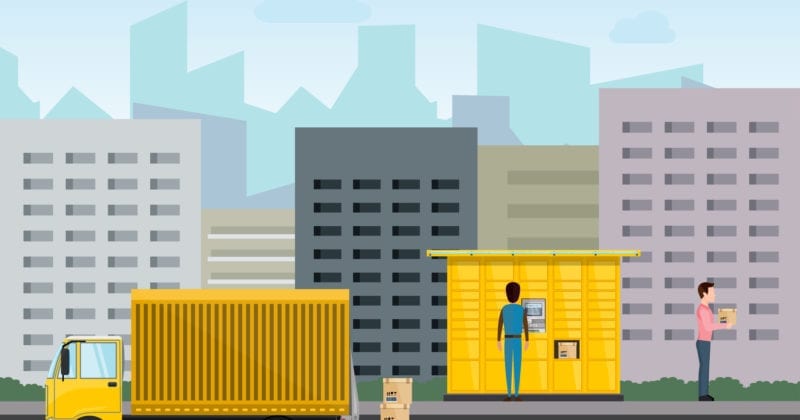 Parcel lockers offer customers the convenience to pick up their packages from a nearby secure locker that is accessible 24/7. This helps to solve the problems that many last-mile logistics providers face — especially in highly-populated urban cities — that affect their productivity, efficiency, and expenditure. Logistics companies incur high costs and inefficiencies when making multiple trips to complete one delivery.
Retailers and logistics service providers can also achieve higher cost efficiency with aggregated deliveries to a single parcel locker station, as compared to making deliveries to multiple locations. There is also an environmental bonus — the use of parcel lockers for delivery reduces traffic congestion and the carbon footprint from delivery vehicles.
In 2001, Deutsche Post introduced Packstation, which allows for the self-service collection of parcels at any time. The concept took off and is now being adopted all over the world, especially as the number of e-commerce transactions continues to skyrocket.
Many major logistics providers have installed such parcel lockers in convenient locations around the world. It is believed that newer models will become an integral part of future smart cities.
At POST-EXPO 2018, a Hong Kong-based startup unveiled a smart locker solution utilizing Internet of Things (IoT), cloud and encryption. The software connects consumer, merchant, and courier to create a 24-hour self-service model that is entirely tracked over mobile.
To understand how DHL's parcel lockers work, read more here.