MORE FROM THIS COLLECTION

Are nearshoring strategies finally impacting ocean volumes?
China's slow recovery is costing the country its market share in some containerized import markets as reshoring and friend-shoring find traction.
China's slow recovery is costing the country its market share in some containerized import markets as reshoring and friend-shoring find traction.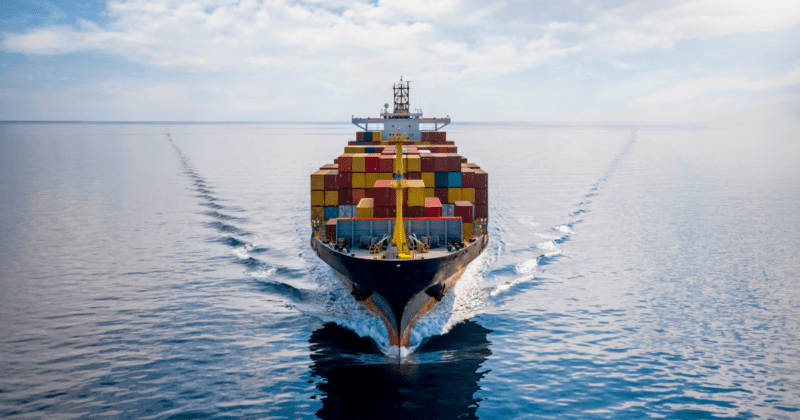 Nearshoring and reshoring are concepts that have been lauded as solutions when supply chains are deemed to have failed and more resilience is demanded, or there is a potential political win for those calling for an end to offshoring.
Yet, efficiency and cost have trumped built-in resilience for the most part. Most shippers have simply concluded that the extra overheads of higher inventories and more complex supply chains would render their businesses less competitive.
This rationale favors China, whose role as the world's factory has largely remained intact.  In recent years, however, China's aging population and rising production costs, its severe lockdowns and travel restrictions during the pandemic, the introduction of U.S. tariffs on its exports, and its diminished legal protections for businesses, have all seen the country's appeal wane.
"The Covid-19 outbreak firmly bolstered the case for reshoring and nearshoring by exposing how vulnerable companies' long global supply chains had become," commented Niki Frank, CEO, DHL Global Forwarding Asia Pacific. "As we settle down in the endemic stage, diversifying supply chains to be prepared for any exceptions is the natural way forward."
China's decelerating recovery
Having concluded its Golden Week Holiday on a muted note, China's key travel and spending data showed weaker-than-expected recovery in consumption amid a wider economic slowdown.
China had been hoping that a wave of revenge spending would prop up economic growth, after Chinese consumers emerged from three years of pandemic restrictions in December. It expected domestic travel to hit 896 million trips, and for tourism spending to reach 782.5 billion yuan (US$107 billion) during the Golden Week Holiday.
Instead, the data showed that Chinese consumers are still wary of spending. Both domestic travel and tourism spending fell short of government forecasts, with only 826 million trips, and 753.43 billion yuan (US$103 billion) made in tourism spending.
DHL's October Ocean Freight Market Update reported that ahead of the limited Golden-week rush and following the low demand throughout the holiday, carriers are implementing multiple blank sailings for Chinese Golden Week Holidays and creating a roll pool to prepare for lower market demand post two weeks of Golden Week Holidays.
While demand for Intra-Asia (IA) and India Pakistan Bangladesh Ceylon (IPBC) remained stagnant, space was reportedly tight due to the reduction of capacity in the market, with roll pool accumulating at transshipment ports.
Expanding the world's workshop beyond China
In a more fragmented world post-pandemic, globalization is losing its luster. During the pandemic, when lockdowns in China and logjammed ports around the world led to massive operational disruptions, companies started to source for products closer to home. Some analysts argue that more supply chain resilience is needed to guard against reliance on China. The old reshoring or nearshoring lexicon has morphed into more political buzzwords such as friend-shoring and ally-shoring.
Certainly, there is now hard evidence that a shift of manufacturing capacity out of China is underway, albeit a slow and gradual one. The latest data from Drewry Maritime Research outlines that China is losing market share of exports into the U.S. market. China's share of U.S. container imports from Asia has dropped dramatically since the two countries' trade war erupted in 2018, from 69 percent in 2017 to 59 percent after five months of 2023.
By contrast, Vietnam has increased its share of U.S. container imports from 7.8 percent in 2018 to 13 percent over the first five months of 2023. Korea, Malaysia and Thailand have also been beneficiaries, notes Drewry.
Indeed, China's share of U.S. goods imports fell to the lowest level since 2006 in the 12 months through July, according to a new report by the U.S. Census Bureau.
Furthermore, an American Chamber of Commerce survey in August found that 40 percent of U.S. companies are already redirecting investments destined for China to other countries, or are planning to do so.
Countries race to replace China
Other countries are naturally, keen to take China's business. Speaking on a recent episode of The Freight Buyers' Club podcast, Rahul Kapoor, Global Head of Shipping Analytics & Research, S&P Global Commodity Insights, said that although India would not replace China as the workshop of the world, it would make market share gains at China's expense in the years ahead as manufacturers diversify production to bolster supply chain resilience.
He added that India's young population of 1.43 billion people, ample land and cargo-focused investments made it increasingly attractive to foreign investors.
"Supply chain diversification is not a fad anymore, it's actually happening, and it will continue to accelerate," he said. "India stands to benefit from that, so that's a massive opportunity to increase its share of global manufacturing exports."
Mexico  and Eastern Europe  are also attracting more Original Equipment Manufacturers (OEMs).
Some analysts have noted that container lines investing in the largest 20,000 plus TEU and vessels may have misread the market. In a more divided world, more flexible fleets will be required, not ships confined to only the highest volume East-West trade lanes linking China to Europe and, to a lesser extent, the U.S.
Lars Jensen, CEO of Vespucci Maritime, told the latest episode of The Loadstar Podcast that in the next 10 to20 years, he expects to see a lot more export-oriented business shift to, or expand in, Southeast Asia, and what he calls the 'Indian Ocean Rim'. This incorporates countries around the Indian Ocean including African countries with young populations.
"If India gets its act together on bureaucracy, we're going to see India as a major growth engine," he said. "The Middle East already is quite a growth engine, so the whole Indian Ocean Rim will be a focus for a lot of growth."
For container shipping, this will mean more growth on north-south and regional trades rather than the traditional long-hauls from Asia to Europe and the U.S., and between the U.S. and Europe.
"This is going to be a much more complex landscape where it is not the traditional trunk routes that are necessarily the growth drivers," Jensen added.
China's dominance likely to endure
However, although other countries seek to win some of China's business, its importance to global supply chains is unlikely to be eclipsed soon. Indeed, as Drewry points out , these diversification strategies might not even result in major changes to global trade flows.
The analyst noted that a dilution of trade between China and the U.S. does not necessarily mean that eastbound Transpacific volumes, or container imbalances will be reduced, as some of the export trade will be substituted to another country within Asia.
The other option is that, instead of going directly to the U.S., cargoes are first sent to Canada or Mexico before making their way across the border stateside. In this case, while China might not be directly serving the U.S. as much as it did, it would still be doing so indirectly.
Niki Frank, CEO, DHL Global Forwarding Asia Pacific, noted that while a more fragmented and divided world would require a detailed examination of supply chain risks, China would remain a steadfast part of global trade.
"In a post-pandemic era marked by macroeconomic and geopolitical uncertainty, companies are investing more to build resilient supply chains," he said. "This, in turn, could boost the roles of reshoring and nearshoring in reshaping global trade flows. But China will remain a key part of these conversations and, we expect, a key driver of new regional and bilateral trade."