MORE FROM THIS COLLECTION

Weather woes put pressure on transpacific route
While the U.S. west coast labor dispute ends, El Niño poses an incoming threat to the vulnerable Panama Canal.
While the U.S. west coast labor dispute ends, El Niño poses an incoming threat to the vulnerable Panama Canal.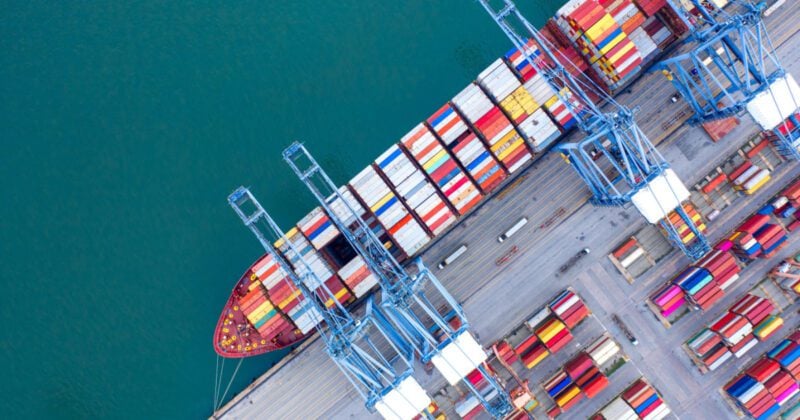 In early June, the transpacific route faced dual challenges, with draught limitations in the Panama and escalating tensions in the west coast dockworker labor dispute. But as the latter of the two predicaments have come to a tentative close, freight rates are slowly improving.
"On many levels, we are seeing a return to 'normal', but as is clear on the transpacific and Panama Canal container trades right now, that doesn't mean that we will not have disruptions," said Kelvin Leung, CEO, DHL Global Forwarding Asia Pacific.
Transpacific re-routing amid capacity expansion
As the June DHL Ocean Freight Market Update notes, Mediterranean Shipping Company (MSC), the world's largest container line by capacity, continues to expand.
The MSC fleet pushed past the 5m TEU (Twenty Foot Equivalent Units) capacity mark with the delivery of the MSC GEMMA 24 116 TEU) on 22 May.
Drawing on analysis by Alphaliner, the update noted that MSC's feat of reaching a fleet of 5m TEU without mergers and acquisitions is a major achievement. Not only has it grown fast, but it has also widened the gap to the second-ranked Maersk to more than 800,000 TEU in little over a year.
However, despite its growth, the transpacific route is becoming a much smaller part of its business. Additional analysis by Alphaliner illustrated just how quickly MSC has redeployed its fleet away from Asia-North America routes over the last year as rates have dropped. Just nine percent of its fleet is now deployed on Asia-North America services, down from 16 percent last year. In contrast, it has more tonnage operating on Far East-Europe (23 percent), Middle East/Indian sub-continent (14 percent), services to/from Africa (13 percent), and on the trans-Atlantic (10 percent) trade than on the Asia-North America lane.
Man-made disruptions aside, another challenge for the transpacific route stems from uncontrollable weather causes.
El Niño threat to Panama Canal supply chains
By now, we were supposed to have seen the end of 'black swan' events, but the expected return to normal container shipping patterns has been disrupted by Mother Nature, particularly in one of the key arteries of global trade and a critical shipping link between Asia and the Americas: The Panama Canal.
The canal relies on two artificial lakes - Alajuela and Gatun – to supply its water, but both lakes have suffered from a lack of rainfall throughout the dry season between January to May. This has forced the Panamanian Canal Authority (ACP) to limit the size of ships and loads due to draught limitations on multiple occasions during 2023.
Some six percent of all maritime traffic passes through the canal each year. In 2022, this translated into 14,000 vessels with 528m tonnes of cargo. This means that any reduction in capacity has major implications for shipping and supply chains.
According to meteorologists, the lack of rainfall thus far is particularly worrying because the full impact of El Niño weather patterns is not expected to be felt until later in the year. Climate scientists are warning that the El Niño phenomenon could last into 2024. This will result in reduced loads through the Panama Canal, and more cargo lost overboard on the Pacific due to more volatile weather systems.
According to an analysis by Xeneta, some 285 Neopanamax vessels transited the Panama Canal in April, of which around half were container ships. Trades from Asia to the U.S. East and Gulf coasts will be affected by lower capacity, as will services from Europe to the western seaboard of South America. Several carriers have already announced surcharges on routes via the Panama Canal.
"As we learned during the pandemic, supply chain management is all about coping with the unexpected. It requires agile management and smart planning to overcome unexpected changes," noted Leung.
Some positives from U.S. West Coast
On the bright side, the U.S. West Coast is showing signs of recovery. On 15 June, discussions between the West Coast dockworkers and their employers concluded, as both parties emerged with a tentative new contract. The new six-year deal covers workers at all 29 West Coast ports and includes an eight to 10 percent raise for dockworkers for the first year.
Delegates from each of the union's chapters will convene for one week in July to approve the details of the contract, which will then be sent to the PMA to be ratified in August. If both parties ratify the agreement, they will end a year-long labor dispute that had temporarily shuttered some of North America's most important ports of entry.
This comes at a crucial time, as upward pressure might be exerted on shipping rates into the U.S. and prompt a shift in traffic to routes via the Suez Canal or direct into U.S. West Coast ports due to the Panama Canal situation.
With the U.S. ports potentially back in operation, and China's re-opening, the Asia-U.S. route will experience some relief for the second half of the year.