MORE FROM THIS COLLECTION

This popular toy sealed the future of predictive AI in logistics
The sudden rise of fidget spinners took the world by surprise. But thanks to predictive AI, global supply chains were well-equipped to handle the spike in demand.
The sudden rise of fidget spinners took the world by surprise. But thanks to predictive AI, global supply chains were well-equipped to handle the spike in demand.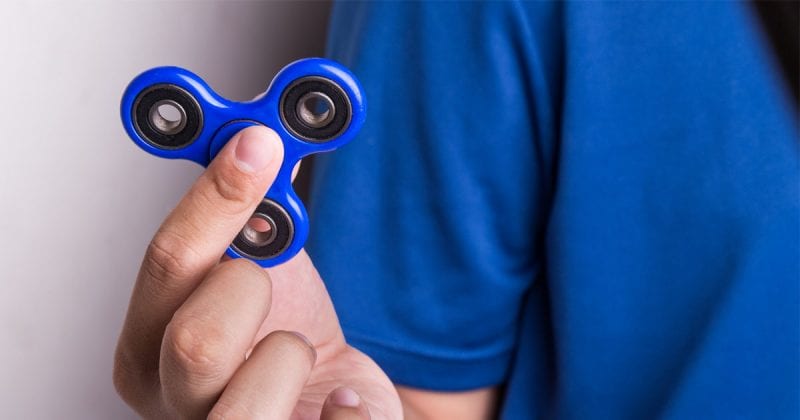 The camera focuses on a boy holding a small gadget that looks like a metallic clover. He flicks his fingers and the three-paddled shaped toy starts spinning.
That two-minute YouTube video of a teenager with a fidget spinner in action racked up five million views in less than two weeks and made fidget spinners the hottest toy in the summer of 2017.
But according to a report on artificial intelligence (AI) by DHL and IBM, computers already knew that the demand for fidget spinners was about to explode before the video even became viral.
While millions searched for fidget spinner videos online, a software program was running silently in the background, tracking every hit, view and comment. The machine learning program was already hard at work, processing thousands of data points a second from all over the web to make sense of the craze that was taking the world by storm.
Using the data points, the objective of the software was to predict changes in demand for products. In the case of the fidget spinner, it accurately predicted that a huge spike in fidget spinners was on its way, which then alerted manufacturers to ramp up supply.
An estimated 50 million units of fidget spinners were sold in the first six months of 2017. In the US, fidget spinners quickly shot up to make up 20 percent of all retail toy sales over the same period.
"Thanks to the speed and efficiency of global supply chains and express networks, even a few weeks' lead time provides significant advantage to merchants facing unexpected spikes in demand," noted the report.
Using AI to predict the future
The case of the fidget spinner is one clear example of how AI is rapidly changing the way logistics is carried out and fundamentally reshaping the logistics business model.
Logistics has always been a reactive industry, relying on forecasts based on intuition and history to guess changes in demand and supply. The faster companies can react to changes in supply and demand, the more efficient their operations become.
The advent of AI, which not just crunches massive amounts of data but also learns from the process, will enable more accurate predictions for demand and capacity planning, according to Karen Butner, IBM's Associate Partner for Business Analytics and Strategy Digital Operations.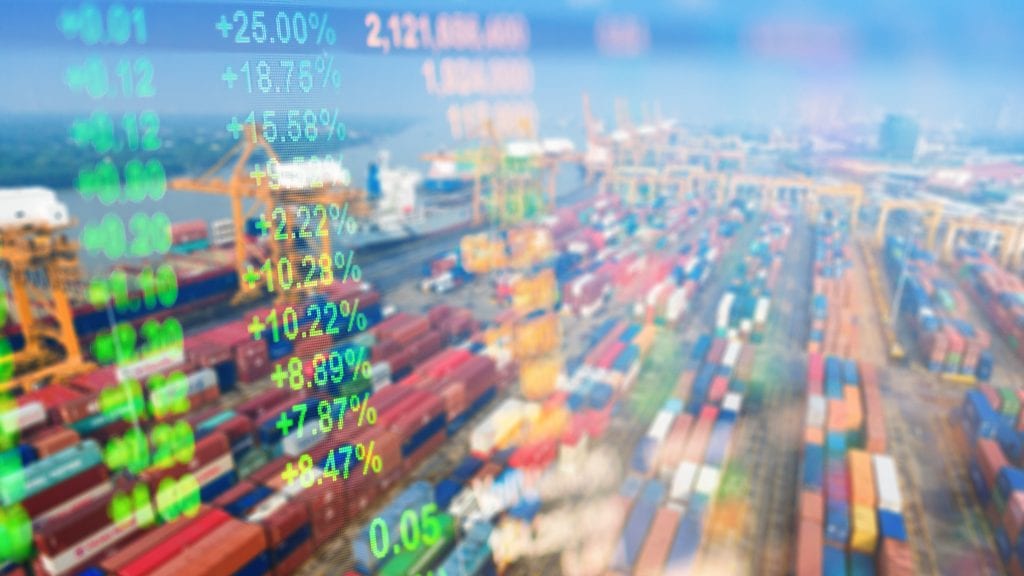 For instance, the DHL Global Trade Barometer relies on more than 240 million variables from seven of the biggest economies to make predictions about the current and future state of global trade.
It borrows from operational logistics data, advanced statistical modelling and AI to give a quarterly outlook on where the global economy is headed. This supports faster and better decision-making.
Similarly, tools are being developed for predictive risk management to help anticipate possible disruptions to deliveries, such as natural disasters, terrorism or bad weather.
San Francisco-based startup ClearMetal built a predictive logistics solution that uses AI to analyze past data on market conditions and operational issues to forecast the progress of cargo for a company.
Faster, better, cheaper
The pace of industry adoption of AI will only continue to increase.
For one thing, executives are starting to pay close attention to the successful test cases showing the power and benefits of AI in demand projection.
"With the use of historical data, DHL has already seen double-digit improvements in accuracy with forecasting for a consumer-based business," said Pang Mei Yee, Vice President of Innovation, Solutions Delivery & Service Management, DHL Asia Pacific.
At the same time, technologies such as the Internet of Things, big data and cloud computing, among others, will continue to improve. That in turn will boost the predictive power of AI in logistics.
Market-research firm IDC predicts that by 2020, 50 percent of mature supply chains will use AI and advanced analytics for planning, reducing reliance on short-term demand forecasts.
"Thinking and learning, supply chains can be trained to augment and enhance human decision making and bring about a new level of operational excellence," said Butner.
In other words, instead of waiting for orders, AI will be working with human executives to make key decisions about when and how many products to build and deliver — to prevent future fidget-like fads from spinning out of control.
MORE FROM THIS COLLECTION
---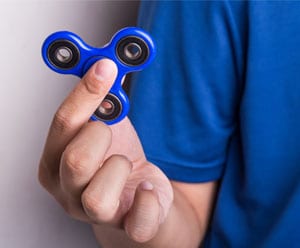 Innovation
This popular toy sealed the future of predictive AI in logistics
---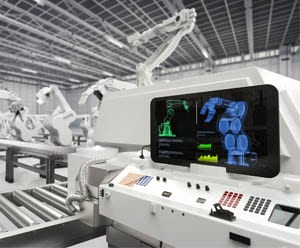 Innovation
5 misconceptions about Artificial Intelligence
---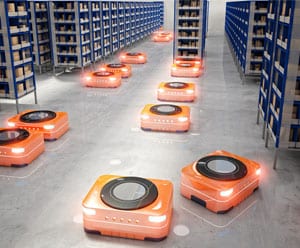 Innovation
How AI will revolutionize logistics
---
RELATED TOPICS
RELATED TOPICS
---