A.I. In logistics and last mile delivery
Oliver Facey, Senior Vice President of Global Network Operations Programs at DHL Express, shares how A.I. is transforming logistics for all businesses.
Oliver Facey, Senior Vice President of Global Network Operations Programs at DHL Express, shares how A.I. is transforming logistics for all businesses.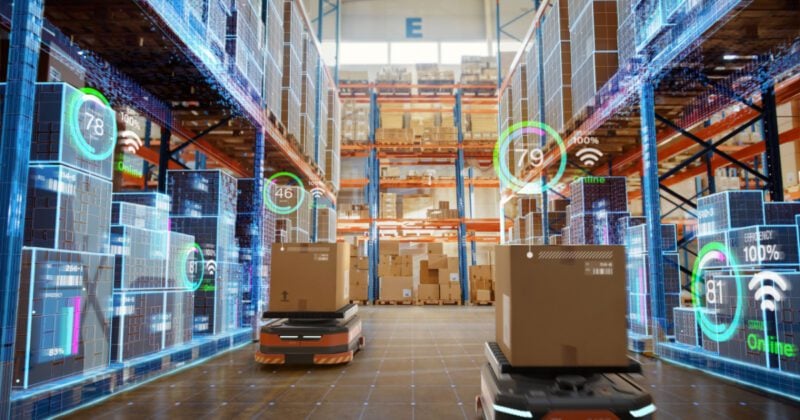 The speed at which businesses adapt and apply Artificial intelligence (A.I.) is increasing, and there is one industry that, according to the UK Government's Centre for Data Ethics and Innovation is driving sweeping changes that offer numerous opportunities.  The logistics industry is one of the most advanced applicators of A.I., driving innovation and improving key business functions which leads to tangible benefits for customers.
In this article, Oliver Facey, Senior Vice President of Global Network Operations Programs at DHL Express, explores the current landscape, and what the future holds for A.I..
''A.I. is opening up exciting opportunities for our network. It's certainly not a new technology, but the pace at which it is developing means we are now being presented with opportunities to optimize processes for us – and our customers – that weren't available even a year ago.
"As a logistics leader, our remit has always been to enable faster and smoother last-mile deliveries for our customers – something which A.I. is certainly helping with. But it's also having a transformative effect further up the supply chain – on predictive forecasting, parcel sorting, customer service, the overall ability of a business to adapt to challenges… Many of our small business clients are within the e-commerce space, which is highly competitive. Every minute saved packing an order, or every inch of space saved within the warehouse, can quickly add up to big cost savings for them. And that's exactly what A.I. is doing.''
Last-mile Delivery Challenges
To understand A.I.'s full potential to optimize logistics, you have to first understand the challenges many businesses are facing. B2C trade has exploded in recent years: 10 years ago it was 10 to 15 percent of our volume; today it's 40 percent. And with that has come increased customer demand and operational challenges. DHL On-Demand Delivery has met some of these needs, of course, but AI will potentially help to meet other expectations.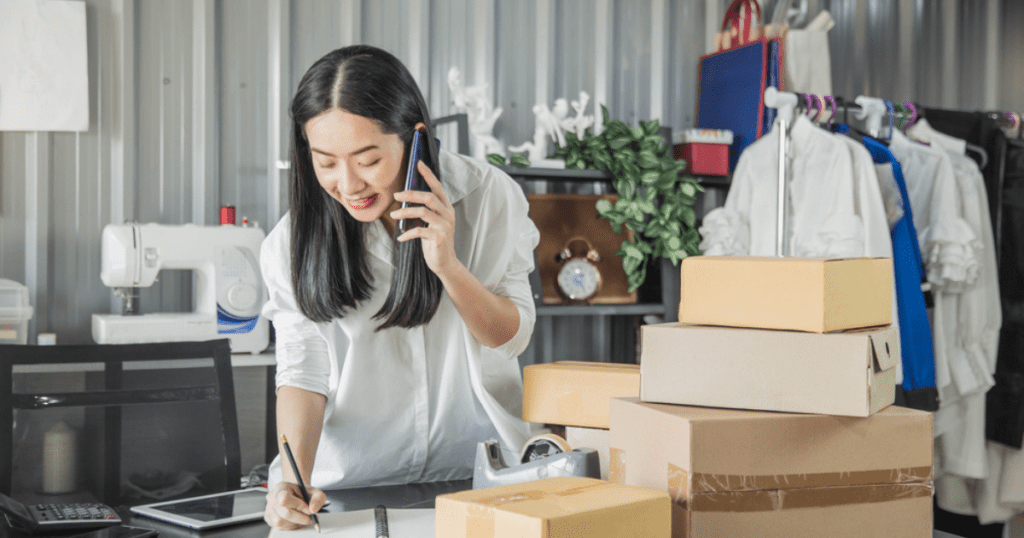 Benefits of A.I. in Logistics
So, how exactly is A.I. transforming logistics? It's a question I'm asked a lot, and something which DHL is constantly exploring and trialing in order to deliver the best service to our customers. Some of its uses include:
Last-mile Delivery Route Optimization
Our customers increasingly want to know when their deliveries will arrive, but we manage many international shipments, and with flights going all around the world, there's a lot to track. So, we've done extensive work with forecasting and prediction models. We can use that data to know, for example, with 90 to 95 percent certainty, that specific volumes of shipments are going to arrive in a certain facility for this day. We then use that information to start planning the couriers' routes, matching volumes, service and other important variables.
Once the packages are in the delivery vehicle, we then further optimize the route using A.I.-powered software from Wise Systems. In just a few seconds, it can take a route with 120 stops and order the sequence based on parameters such as an urgent medical express delivery, or a delivery that must be with a customer before 9am, or generally taking into account distance per stop to get the best possible route sequence.
We then send the customer a predicted time of delivery through a capability called Follow My Parcel. As the courier gets closer to the customer, they will be given a more specific time window, with a notification saying, "we're 20 minutes away from you." And in that moment the customer can still make some changes – they may choose to defer the delivery to a later time, or to a neighbor. This helps to improve the Customer experience and DHL's first attempt delivery rate.
So, in short, A.I. is enabling possibilities for smarter route planning which means we can deliver faster – with less fuel wasted. Meanwhile, our customers receive a more accurate time window for their delivery – and the flexibility to manage the delivery of the package.
There are many challenges with "systemizing" this information to a predicted route, whilst at the same time incorporating the "courier knowledge" variable as well. Not all local and customer preference information is known by the data and systems, so the ongoing challenge is to find ways to collaborate this information into the decision making and improve the predictions and execution even further.  A critical factor to the success of AI and the downstream process is data, accurate, relevant, timely and high quality data.  Data has sometimes been described as the "Life Blood" of DHL, well it's now more important than ever.
Vision Picking Technology
The advancement of vision picking technology within the warehouse environment includes "smart glasses." Rather than relying on hand-held scanners, humans can save time with wearable glasses which read barcodes and react to voice commands.
As a Group, we're currently exploring this and similar technology. Imagine 100 couriers lined up either side of a conveyor belt of parcels. They have to look at each one's label to check the address and find the right one for them. But if we could automatically read the barcodes to indicate that a specific parcel needs to be allocated to a specific vehicle, using glasses and some sort of visual reading or showing guidance, we would save time and reduce errors. However, I would flag that whilst goggles are good with static, they have some trouble with moving parts, so this technology is very much a "work in progress." And other options are also being considered.
Supply Chain Agility
An agile supply chain is a must to help businesses adapt to market fluctuations and changing customer demands. A.I. can help – for example, by analyzing large amounts of customer data to identify trends and predict future demand, and then relaying requirements to suppliers so that inventory levels are always optimal.
A.I. can also monitor orders' fulfilment status and update customers immediately when anything is delayed. And it can identify market trends for pricing and adapt business's prices accordingly, so they stay competitive.
Overall, artificial intelligence is automating many key steps of supply chains to save businesses time and money, and ensure their end customers get the best service, too.
Fuel Efficiency
I've already touched on route optimization, which aims to minimize vehicles' travel time per stop and thus reduces fuel consumption versus volume managed. Amid fluctuating fuel costs, analytics could make a significant difference too – such as identifying when vans are idling for too long, or when loading and unloading processes are being done inefficiently. As part of the daily route optimization, it takes into consideration traffic levels and road conditions to help vehicles avoid delays and get to where they need to be as quickly as possible. When the plans are dynamic, then these changing conditions can be further taken into account to help drive efficiencies.
The rise of electric vehicles is of course significant too – reducing fuel costs whilst also being a more sustainable option.
Improving Customer Service
The first area of note is chatbots. A.I. is enabling chatbots to have a better understanding of customer intent during interactions. Some of our teams use an A.I.-based virtual assistant that profiles responses from customers and gathers sentiment on their reactions – which of course means we can help them find a more accurate solution to their query, and more quickly.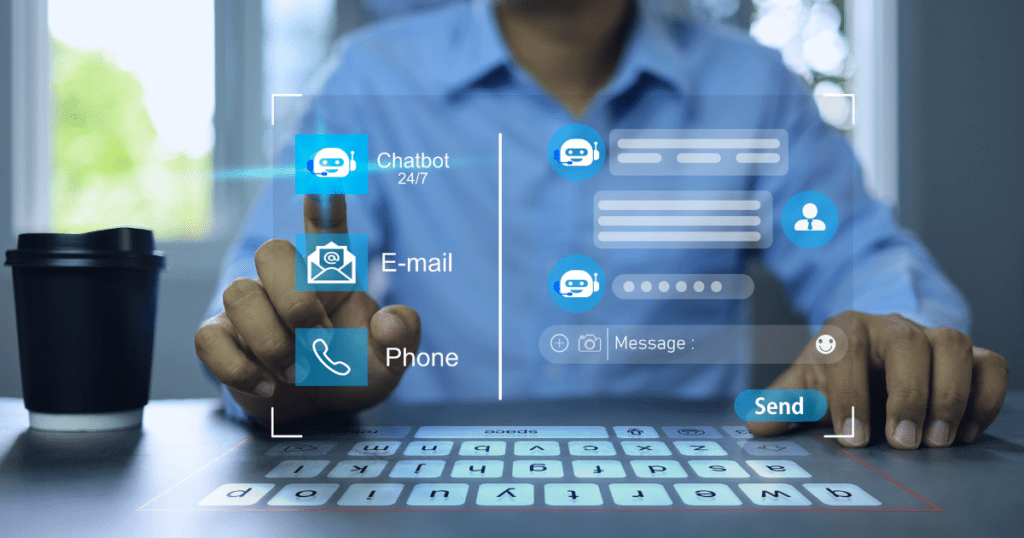 Advanced A.I.-powered chatbots can even help businesses upsell and cross-sell to customers, which is of course an extremely attractive proposition.
A.I. is also beneficial to customer service because it can learn customers' preferences. As an example, when we work with customers shipping internationally on a regular basis, we could leverage machine learning to know their preferences regarding customs clearance, so we don't have to contact them for the information each time. Furthermore, for our smaller customers who aren't familiar with Customs Tarif HS codes, machine learning can quickly guide them to the correct classification for their goods, so that they have a faster clearance rate. The nature of machine learning means it is constantly improving, so the service customers receive gets more and more accurate.
The Future of Last-mile Delivery
As for the future role of A.I. in last-mile delivery, really the possibilities are endless. Automation and machine learning have the potential to optimize every step of logistics – and the technology is ever-changing, adapting and improving.
I hope you've been inspired by this article. I encourage you to check out DHL's Logistics Trend Radar, too, which explores some of the other technologies set to transform the industry in the coming years, including interactive A.I., drones, big data analytics, and indoor mobile robots – to name just a few examples!
This article was originally published on Discover, the small business and global logistics advice guide from DHL Express.