MORE FROM THIS COLLECTION

Ocean freight rates stable as container shipping embarks on slow recovery
Shipping lines have maintained high freight rates by controlling capacity as demand recovers with countries reopening.
Shipping lines have maintained high freight rates by controlling capacity as demand recovers with countries reopening.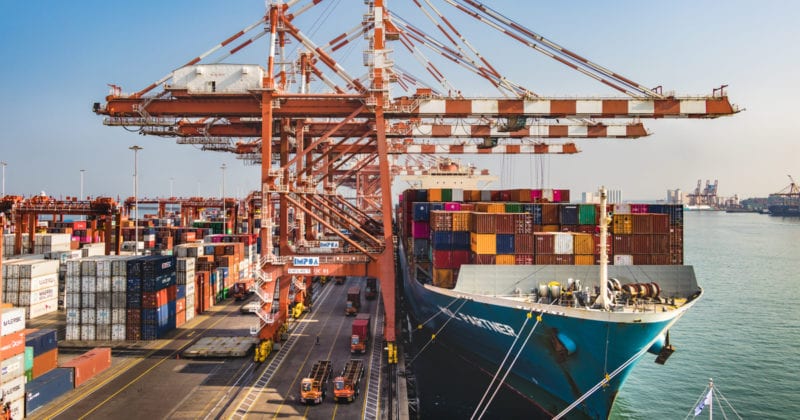 Demand for container shipping services is starting to rebound as coronavirus lockdowns are eased, although the recovery is uneven and fresh outbreaks remain an ongoing risk.
Signs of a two-speed recovery are also apparent, with the core drivers of global container trade — Asia to North America and Asia to Europe lanes — showing signs of diverging, at least in terms of how each is responding to the loosening of economic shackles. Space availability on services to northern Europe was tightening in late June and early July, for example, while the scramble for space on the trans-Pacific trade was becoming dramatic.
Meanwhile, spot freight rates continue to strengthen. Despite lower year-on-year demand and historically depressed bunker prices, box shipping alliances have maintained strict capacity discipline and, consequently, a firm grip on pricing. The upshot is a market in which liner shipping service levels and schedule reliability for customers are in retreat even as freight costs rise.
Illustrating the point, shipping analyst firm Sea-Intelligence's latest survey of liner schedule reliability found that only 37 percent of deep-sea services offered over 85 percent schedule reliability. The firm noted that this result is not far from the lowest level recorded since it started measuring reliability in 2012.
Meanwhile, maritime research consultancy Drewry's assessment of the World Container Index on July 2 noted an 8 percent week-on-week increase in the composite index, taking it to 48 percent higher than a year earlier. Shanghai-Rotterdam spot freight rates were up 34 percent year-on-year, Shanghai-Genoa rates were 49 percent higher than the previous year, while Shanghai-Los Angeles prices were up a staggering 77 percent.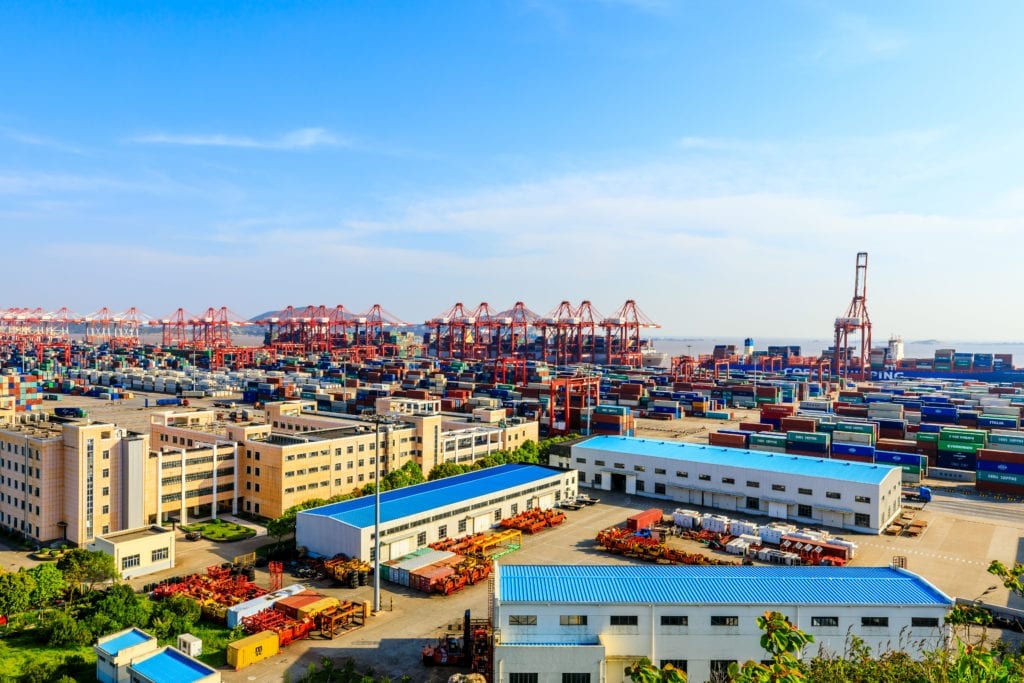 At least on the trans-Pacific trade, carriers have been restoring more capacity. Container shipping analyst firm Alphaliner predicted that average weekly capacity on the trade in July would return to levels "roughly similar" to a year earlier.
Even at the start of June, capacity on the trans-Pacific trade was just 5.3 percent lower than in June 2019, with the 2M alliance of Maersk and Mediterranean Shipping Company (MSC) reintroducing services throughout the month and THE Alliance — comprising Hapag-Lloyd, Ocean Network Express, and Yang Ming — reinstating several previously blanked services.
Both alliances could also potentially resume two Asia-U.S. East Coast (USEC) services that were suspended from April until the end of July, reported Alphaliner.
The picture on the Asia-Europe trade was starkly different even though there were signs of capacity shortages building. At the start of June, Alphaliner noted that capacity was "still well below pre-Covid-19 levels" with a weekly capacity of 361,100 twenty-foot equivalent units (TEU), representing a 17.1 percent contraction compared to a year earlier.
Most of the lower capacity availability on the Asia-Europe trade was due to THE Alliance and 2M offering 22.7 percent and 18 percent, respectively, less capacity than a year earlier. By contrast, the OCEAN Alliance between CMA CGM, COSCO Shipping, Evergreen and OOCL had not suspended a single service. It had only voided individual sailings, according to Alphaliner, helping it increase its market share on the trade from 37 percent to 39 percent, mostly at the expense of THE Alliance.
Staying the course
Maritime analyst firm Maritime Strategies International (MSI) believes that, on nearly all trade lanes, the container industry appears to be "past the worst," at least in terms of demand. It could find "little evidence that liner companies are deviating from a course of swiftly and aggressively removing capacity where this is deemed appropriate".
"Most carriers have been managing capacity closely and this has kept rates surprisingly strong and stable. Shippers may have to contend with these higher rates unless one carrier breaks rank, which could cause prices to collapse. But that seems unlikely in the current climate," said Dominique von Orelli, Global Head of Ocean Freight at DHL Global Forwarding.
The result could be a new normal of relatively high freight rates immune from the sharp pricing crashes that have been common for container shipping, according to MSI container market analyst Daniel Richards.
"We see little reason to expect a notable decrease in freight rates in the near-term," he said. "The spike in trans-Pacific spot rates is likely a temporary phenomenon, but along those lines, it seems liner companies are more likely to under- than over-estimate volumes across different trade lanes.
"Market share-grabbing strategies by individual lines do remain a source of risk, but the evidence of the crisis so far suggests under-cutting activity is not an attractive strategy for the major liner companies," added Richards.
How demand recovers as global economies stagger back to life will be critical and the damage suffered by ocean shipping stakeholders already should not be underestimated.
Analysis by Seabury Consulting showed that containerized trade grew only modestly by 1.7 percent in 2019 even before the Covid-19 crisis, according to DHL Global Forwarding's July Ocean Freight Market Update.
Containerized trade is expected to decline by 14 percent this year, or approximately 22 million TEU, which is the largest year-on-year decline on record, noted von Orelli.
Almost all container trade lanes are forecast to see double-digit volume contractions in 2020, according to the consultancy, with intra-Asia, the trans-Pacific and Asia-Europe all expected to decline by roughly 15 percent this year compared to 2019.
Perishables is the only industry not predicted to suffer a volume decline in 2020. The capital equipment and automotive verticals are forecast to show the strongest contractions at 18 percent and 25 percent, respectively. At the same time, raw materials contribute the most to the decline in absolute terms at around 10 million TEU.
The bounce-back is not expected to be dramatic. "In 2021, we will start to see a recovery toward pre-Covid-19 volumes," added von Orelli, citing Seabury. "Container trade will almost be back at 2019 levels in 2022, and is estimated to grow by approximately 3 percent after that."