MORE FROM THIS COLLECTION

How did Neelofa build her fashion empire?
In the world of young female entrepreneurs, Neelofa stands out with her charm, success and strong business acumen. Here's why.
In the world of young female entrepreneurs, Neelofa stands out with her charm, success and strong business acumen. Here's why.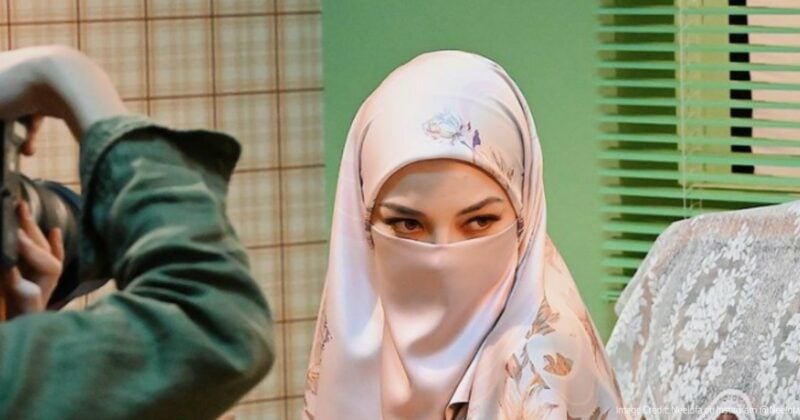 How do you take something so basic and turn it into an impressive social media movement? Just take a leaf out of Neelofa's fashion stylebook.
At a tender age of just 25 years old, this successful Malaysian business woman launched a modest-wear fashion brand. Selling Hijab, prayerwear and other accessories, she managed to transform her business into a million-Ringgit empire with fans all around the world. She also sits shoulder-to-shoulder with fashion and luxury giants and has been the face of icons such as Dior, Lancome and Swarovski.
Who is Neelofa?
Having emerged winner at Dewi Remaja (Miss Teen Malaysia) in 2009/10, Neelofa became famous as she shot to stardom, with appearances in several television programmes. She eventually ventured onto Instagram in 2012 and managed to craft a strong presence there with more than eight million followers on the platform.
View this post on Instagram
A big part of her charm and draw came from her unique style and ability to reach out to women – largely from the young Muslim community. Also known as Gen M, this group of middle-class millennial religious consumers revealed a growing potential, with the number of consumers expected to triple by 2030. In 2014, Naelofar, the modest-wear brand, was born.
According to Malay Mail, her team managed to generate RM50 million in sales within one year, just from Instagram alone. The young female entrepreneur's stylish Hijab collections, coupled with a creative growth mindset, has inked Naelofar as a strong contender within the industry.
Raising a Prominent Hijab Empire
Top women entrepreneurs around the world will tell you how challenging it can be to talk business in a male-centric society, much less grow an outstanding empire. Being ultra-connected with her social audience, Neelofa understands the imminent need to provide a strong customer experience.
By keeping a close eye on the consumer journey across the funnel, the Naelofar brand has been able to achieve robust growth. Here's why:
1. She has a strong customer base
The success of Naelofar is undoubtedly bolstered by Neelofa's social media persona and presence. Her advocacy for modest fashion and Instagram popularity results in many customers developing a deep affinity for the brand.
View this post on Instagram
Furthermore, Naelofar adopts a clever customer engagement strategy which drives people down the marketing funnel effectively. Every touchpoint is seamless and user-friendly – from when a social media post or ad appears on a feed to convenient checkout options.
2. She generates conversations
In 2020, Naelofar launched an inspiring brand purpose, "Go Far", to get people talking about modest fashion and how they intersperse with their own identity. This new branding statement brings forth a global community of empowered Muslim females who would always feel proud and confident wearing modest fashion.
Neelofa, the style icon and entrepreneur, also said, "Every time I attend international events – specifically fashion weeks – I always carry the responsibility of spreading the true meaning of modest fashion." With every fashion show she attends, she has also been able to spread the word about this niche fashion even further.
View this post on Instagram
3. She provides an omnichannel experience
In Malaysia, e-commerce platforms have become a staple of retail experiences. Neelofa understands the importance of diversifying Naelofar's digital reach and has been taking advantage of such channels, even going onboard the Shopee Celebrity Squad.
4. She is collaborative
With cross-border e-commerce thriving since the global pandemic, Naelofar is able to work with stockists from all over Malaysia and around the world - including Singapore and Brunei - to expand her distribution network. Building its own unique community with the distributors, and the capability to sell online and ship to anywhere in the world, Naelofar is set to go far as a global brand.
View this post on Instagram
As a businesswoman, she is also innovative as she expanded her brand into different industries through brands such as Naelofar, Nilofa, Nunha, Markaz Tijaari and Kasih Neelofa. Each one of her brands caters to a different market needs with a unique branding of its own. Channeling and establishing her brands through various platforms have allowed her to garner a strong consumer base which has successfully helped the market to build their trust and become familiarised with Neelofa's brands.
Neelofa also works exclusively with DHL Express to handle all her shipping needs. This partnership allows her to create a sustained and positive retail experience for her customers.
The story of Neelofa, the successful women entrepreneur who has made waves not just in Malaysia, but across the global fashion industry, is one that can inspire many. The founder of Naelofar has demonstrated that a business needs to constantly communicate with its customers, expand purchase touchpoints, drive meaningful conversations and foster smart working relationships to thrive.
This story was first published on DHL Discover and was republished with permission.
MORE FROM THIS COLLECTION
---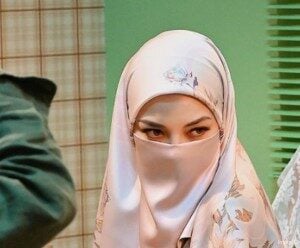 Insights
How did Neelofa build her fashion empire?
---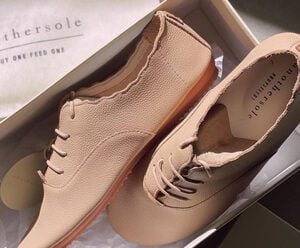 Insights
Anothersole: Helping customers put their best foot forward
---
Insights
How a Latvian e-commerce marketplace is bridging China with the world
---
RELATED TOPICS
RELATED TOPICS
---