MORE FROM THIS COLLECTION

How China's driving 1M rail freight containers
Progress on Belt and Road development has begun to speed up, thanks to new investments and greater cross-border cooperation
Progress on Belt and Road development has begun to speed up, thanks to new investments and greater cross-border cooperation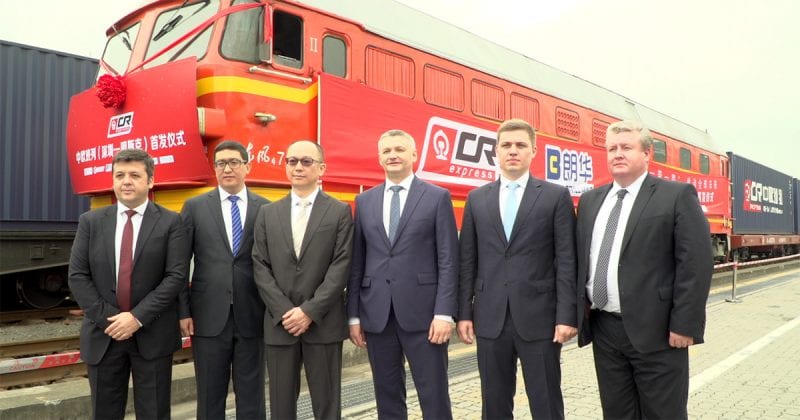 China's "Belt and Road" initiative has promised to transform trade between Asia, Europe, and Africa as we know it - but how much of the rhetoric can businesses trust? The past few months of Belt and Road developments suggest that China's ambitious plans are already translating into real benefits for enterprises. Here's a wrap of some of them:
Transcript:
China's "Belt and Road" is picking up speed. The logistics and transport network connects Asia to Europe, Africa, and the Middle East, covering 65 countries and a third of the world's GDP.
In May 2017, China committed another US$100 billion to Belt and Road infrastructure projects, on top of US$60 billion already invested since launching in 2013.
Steve Huang: DHL has already set up multimodal services from multiple Chinese cities in the North, East, and Central areas. Now, the Shenzhen train completes the whole network.
DHL's latest rail route connects Shenzhen to Minsk and Belarus. It also partners with rail operators in Latvia, Azerbaijan, and more.
Freight volumes on the Belt and Road are already rising fast. Kazakhstan's Khorgos Gateway, a major hub on the China-Europe "Belt", has already handled more than 100,000 TEUs of freight within its first 12 months of operation, and DHL estimates that Belt and Road rail freight could reach up to 1 million containers per year by 2020.