EU-Vietnam Free Trade Agreement: How Vietnam exporters stand to gain
With Vietnam and the European Union deepening their trade ties, what opportunities lie ahead for the Southeast Asian country?
With Vietnam and the European Union deepening their trade ties, what opportunities lie ahead for the Southeast Asian country?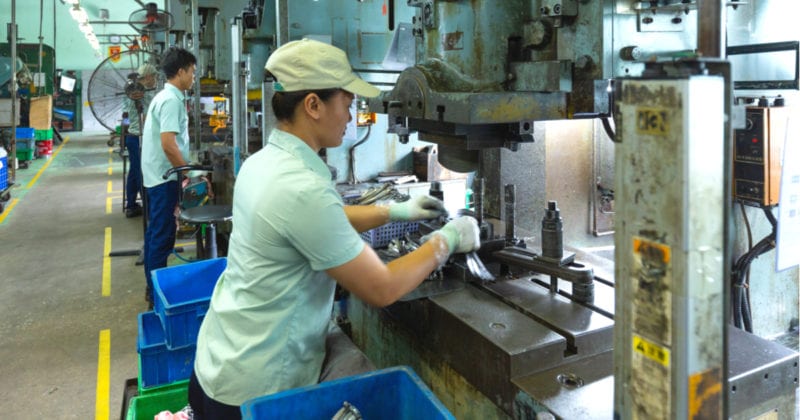 As Vietnam embarked on its post-pandemic recovery, the Southeast Asian nation received a timely boost to jump-start its exports.
On June 8, Vietnam ratified a comprehensive trade pact with the European Union (EU), paving the way for the deal to come fully into force later this year.
The EU-Vietnam Free Trade Agreement (EVFTA) has been eight years in the making, with negotiations officially beginning in June 2012. To date, it is only the second free trade agreement (FTA) that the EU has signed with a Southeast Asian country, after Singapore.
"It sets the benchmark for other FTAs which the EU is currently negotiating, or will negotiate with other ASEAN countries," said Raymond Yee, Vice President, Customs and Regulatory Affairs, DHL Express Asia Pacific.
"Any FTA or other type of trade arrangement that emphasizes the primacy of global trade is vital, particularly given increased domestic pressures for protectionism, nationalistic political agendas and instability at the World Trade Organization," he added.
The council of the EU, the world's largest trading bloc, has even described the deal as "the most ambitious [we have] ever concluded with a developing country."
As the EU seeks to integrate more closely with the Asia-Pacific region, it is eager to create opportunities for its industrial and services exports through a closer partnership with Vietnam. But what is in it for Vietnam and its exporters?
Lower tariffs
The EVFTA will drive Vietnamese exports into the EU and help the country diversify its international markets. For a start, the deal will eliminate a whopping 99 percent of tariffs, though Vietnam will have a transitional period of up to 10 years for some imports from the EU, such as cars and beer.
The onus is on exporters to check their eligibility for lower tariffs under the agreement and prepare the necessary certification or documentation.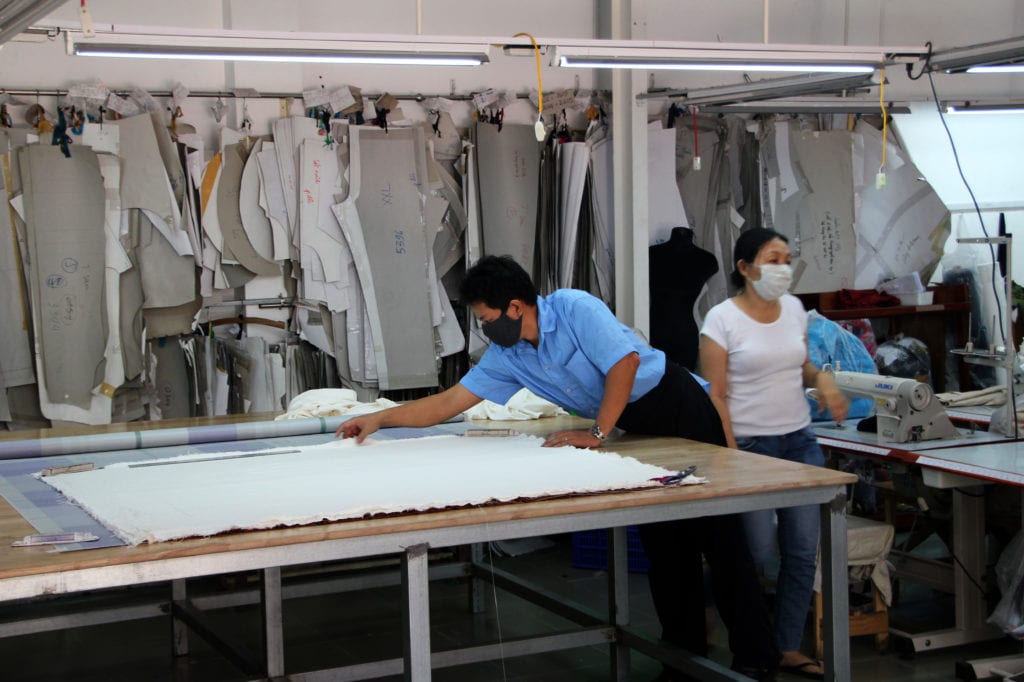 Products need to qualify under an FTA's "rules of origin", which requires intimate knowledge of the manufacturing process, sourcing as well as costing. "Once a customer has determined by themselves that they qualify, our role as a logistics provider is to ensure the paperwork accompanies the shipments so we know the appropriate duties to apply," shared Yee.
The FTA will also reduce many of the EU's non-tariff barriers with Vietnam, and open up Vietnamese services and public procurement markets to EU companies.
At the same time, Vietnamese consumers will gain easier access to reliable sources of high-quality products and services from the EU in sectors such as pharmaceuticals, healthcare, and advanced technology.
"For instance, under the new agreement, pharmaceutical manufacturers from the EU can now distribute products locally without having to do so via a local distributor like before," said Tran Sang, Head of Value Added Services, DHL Global Forwarding Vietnam.
Stronger ties
The trade pact strengthens an already significant relationship between Brussels and Hanoi.
After China, the EU is Vietnam's second-largest export market for agricultural, forestry, and fishery products, among others. According to Sang, DHL's key exports from Vietnam include textiles, garments and electronics among others — most of which are bound for Germany, France and Netherlands.
In return, the EU is a major supplier of high-technology products to Vietnam, particularly electrical machinery and heavy equipment. With more companies looking to capitalize on Vietnam's strategic location as a regional logistics hub, this sector is expected to grow further amid "an attractive investment environment" created by the FTA, added Sang.
Two-way trade between the EU and the Southeast Asian nation has risen steadily in recent years. In 2018, Vietnam exported US$42.5 billion (€38.2 billion) worth of goods and services to the EU, while the value of imports from the bloc to Vietnam reached US$13.8 billion, official data shows.
Changing standards
Although the EVFTA gives Vietnamese enterprises a host of opportunities to bolster their exports, they will need to meet strict requirements to fully capitalize on the deal. The Vietnamese government will also need to take steps to improve the business climate to match international practice.
"To meet its commitments, Vietnam will need to push ahead with certain institutional reforms. That includes revising legal frameworks, for example, to ensure that businesses strictly comply with the EVFTA's regulations on investment procedures, rules of origin, quality standards, and product design," said Dr. Chu Hoang Long, Associate Professor at the Crawford School of Public Policy, Australian National University.
Enterprises, meanwhile, will need to study the regulations to fully understand their commitments. "They will need to proactively seek cooperation opportunities with foreign partners, join global and regional supply chains, and enhance their governance to boost competitiveness," Dr. Long added.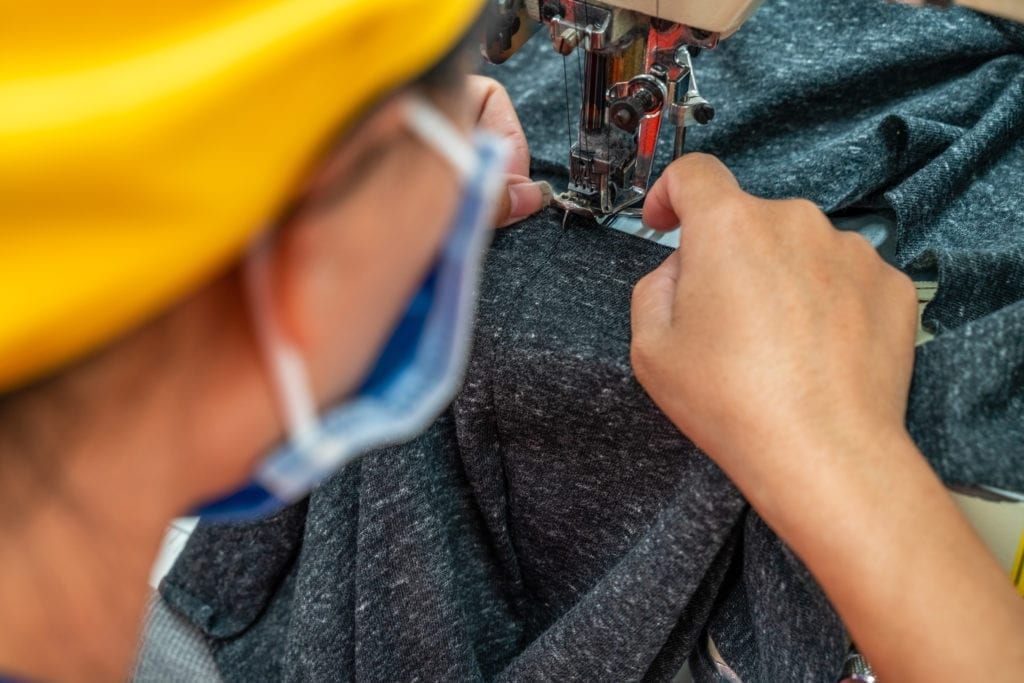 However, exporters in some sectors such as textiles may find that more challenging than others, according to Dr. Long. "The obstacles that this sector faces right now include unstable raw materials, rising labor costs, and stiff competition from enterprises in other countries, such as China and India.
"The role of trade associations, missions, trade promotion, and research institutions should also be strengthened to help companies understand their commitments under EVFTA and meet any new requirements."
Human rights standards
Another significant feature of the trade pact is that it allows the EU to hold its trading partner to certain human and labor rights standards.
That is due to concerns raised by some EU lawmakers over Vietnam's human rights record. They argued that the EU should not sign a deal until Vietnamese authorities take measures to address human rights violations and relax curbs on free speech in the country.
In response, the deal enables the EU to take what it terms "appropriate action" in the case of serious breaches of human rights.
To strike that balance is difficult because trade negotiations between countries invariably include geopolitical and larger considerations. "EU's FTA negotiations with other ASEAN countries, for instance, have also stalled due to environmental concerns like palm oil. While these issues are important, we have always advocated, as an industry, that these be addressed separately from trade," explained Yee.
The EU has also made provisions in the deal regarding intellectual property protection and sustainable development. For example, it commits Vietnam to implement specific International Labor Organization core standards and United Nations conventions — including those aimed at fighting climate change and protecting biodiversity.
A brighter future
Despite such challenges, the agreement comes at an opportune time for Vietnam's post–Covid-19 recovery. As the country's Ministry of Planning and Investment has pointed out, the EVFTA's benefits will allow Vietnam to expand its export markets once economic activities resume.
Looking further ahead, the World Bank estimates that full implementation of the EVFTA could boost exports by 12 percent, increase Vietnam's gross domestic product by 2.4 percent and lift 100,000 to 800,000 people out of poverty by 2030.
Maximizing the trade deal's opportunities could also put Vietnam in a more powerful position on the global trade map, helping to reduce its dependence on China.
Thanks to the country's favorable geographical location, it could serve as a gateway to ASEAN [the Association of Southeast Asian Nations] for EU and Australian trade and investment activities," said Dr Long. "At the same time, it could become a processing center for ASEAN businesses looking to export to the EU."
The agreement will also help to promote relations between the EU and ASEAN more broadly, potentially paving the way for the negotiation of an FTA between the two blocs in the future.
For customs and tariff issues relating to the EVFTA, speak with a customs brokerage expert from DHL Global Forwarding Vietnam today.