Return to sender? Reverse logistics explained
What exactly is reverse logistics, what are the benefits, and why is it important?
What exactly is reverse logistics, what are the benefits, and why is it important?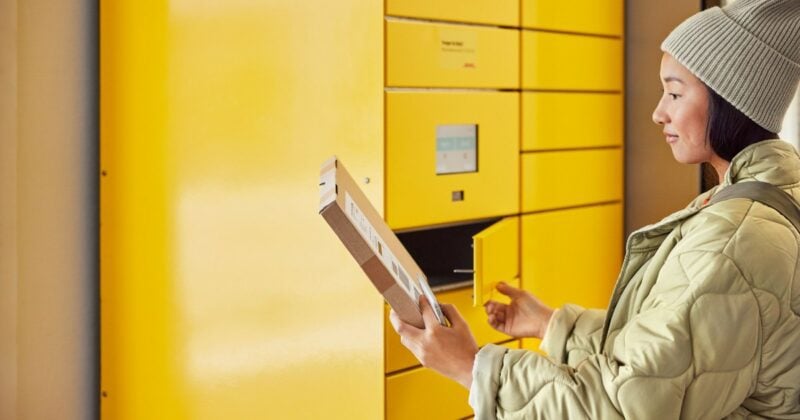 Reverse logistics plays an essential role in both ecommerce and the circular economy. But it's also a broad, often confusing concept. What exactly is reverse logistics, what are the benefits, and why is it important? We answer these questions and explore international returns management in action.
Back and forth and around in circles
In the simplest terms, logistics is all about getting goods from A to B. But we all know that supply chains are not that simple, especially in today's era of ecommerce. The logistics process doesn't always end with the notification "Package Delivered!"
Today's consumers are increasingly demanding free and easy returns, and the environmental impact of mismanaged returns is increasingly under the spotlight. So, it makes sense to take a holistic look at reverse logistics, understand the benefits, weigh the advantages, and see what international ecommerce returns management can look like.
"Just like the old saying about free lunches, there is no such thing as the 'free return of goods that we buy online," said Professor Richard Wilding OBE, Leading expert in logistics and supply chain management
What is reverse logistics?
The definition of reverse logistics is the process of returning goods back up the supply chain to recapture value (reuse, recycling, etc.) or disposal. In other words, it's the logistics activities after the initial sale of a product to potentially extract value or end the product's life cycle. This includes the physical transport of the goods as well as the organizational and administrative elements, such as managing returns, exchanges, and recalls. In short: reverse logistics is the collective term for moving goods in the opposite direction than usual, from customers back to retailers, suppliers, or manufacturers.
What does this mean for suppliers and logistics providers? That they need to have a robust returns management setup. More about that later.
The importance of returns management
Returns have increased year-on-year by around 40%
The cost to business is estimated at $7bn a year
Around 50% of clothing bought online is returned
Who benefits from reverse logistics?
The short answer is everyone.
Research shows that most consumers consider returns policies when shopping online. They are more likely to shop at a store again if the returns experience is easy. So, retailers benefit from the sales of returning customers. They are meeting demand as the ecommerce market matures and expectations increase. Consumers want a simple and convenient shopping experience with flexibility, not just in delivery times and locations but in their return options as well.
And that's how consumers are benefiting from reverse logistics. With a free returns policy, for example, they have nothing to lose by ordering more than they intend to keep or taking a chance on unfamiliar brands.
The pandemic led to millions of first-time online shoppers buying things on the internet in categories they might not have before. As a result, they are less likely to have realistic product expectations, which means they are more likely to be dissatisfied and send something back. Moreover, an easy returns process allows them to try things out, like clothing, which is why we see a trend toward ordering multiple items in different sizes and sending back the ones that don't fit.
Let's not forget the benefits of reverse logistics for the planet. The infrastructure needed to manage returns is a critical component of a circular economy. And with unprecedented global shortages of raw materials, from lithium for rechargeable batteries to traditional packaging materials like cardboard, reverse logistics and circular supply chains can boost recycling in many ways and keep precious resources in use and out of landfills and incinerators.
The value of reverse logistics
$380 BILLION
MATERIAL COST SAVING FROM CIRCULAR SUPPLY CHAINS IN THE EU ALONE
$644 BILLION
THE VALUE OF THE LIQUIDATION MARKET FOR RESELLING GOODS
$170 BILLION
VALUE OF E-WASTE RECYCLING MARKET BY 2030
$158 BILLION
OF MERCHANDISE RETURNED IN THE US DURING THE 2021 HOLIDAY SEASON
Types of reverse logistics
It should be clear by now that the simple term "reverse logistics" harbors much complexity. So let's break it down into what's known as the "Five Rs": Returns, Reselling, Repairs, Replacements, and Recycling.
Returns
As mentioned above, returns are the consumer-facing side of reverse logistics and, unsurprisingly, the one most talked about. The growth trend in online sales has triggered a comparable increase in online returns, creating challenges for retailers and logistics providers. The best companies handling this type of reverse logistics are those that regard it as a core competency and integral to their brand marketing.
The returns process may look simple to outsiders, but behind the scenes it is a complex logistics operation. For returns to run smoothly, consumers need easy access to return shipping labels, drop-off points, and tracking. Retailers require end-to-end transparency along the process chain, easy setup through standardized processes, and state-of-the-art technology to keep up with dynamic market developments.
Reselling
Once a product is returned, the other four Rs come into play. Reselling involves the processing and selling of returned products to another party, which sounds obvious but is multifaceted as well. It's also a way some (ecommerce) businesses add to their bottom line. Amazon Warehouse is one of the most prominent examples.
Most products are not returned due to damage or defects but because consumers don't want them. But reselling them requires a host of additional services, such as screening or testing, repackaging, inventory management, and more. Some companies turn returns into revenue by reselling returned goods in bulk to liquidation companies, also known as "open-box returns." These sellers don't just operate in the reverse logistics space. They build their whole business around it. Recent reports show the value of the liquidation market at $644 billion in 2020.
In some cases, reselling takes place before products even reach consumers. For example, some companies sell excess inventory to the secondary market.
Repairs
Damaged or defective items can often be repaired or refurbished and resent to customers. Some companies try to fix products and resell them as "like-new" or "reconditioned" if customers don't want them back. The process must be managed quickly and efficiently to make it cost-effective.
Like resales, there is a market for buying damaged or defective goods, repairing them, and reselling them as "refurbished" or "remanufactured." This is common, for example, in the consumer electronics market. People often use the two terms interchangeably to describe the process of repurposing damaged or non-functional goods. But the subtle differences between the two can have significant implications for supply chain managers. For example, buying a remanufactured smartphone means the camera has likely been repaired in the company's warehouses and maybe even resold on their websites or by an official partner. On the other hand, a refurbished phone will have been bought from the seller or manufacturer and repaired by a third-party company, which will then sell it back to customers on their platform or other marketplace sites.
Replacements
When consumers buy the wrong size, model, color, etc., they may want to replace it rather than returning the product for a refund. Some retailers will even dispatch the replacement item as soon as a customer starts the return process. Some markets offer simultaneous pickup and delivery of the return and replacement packages or reusing the replacement package to send back the return.
Companies looking to offer this type of reverse logistics will need to leverage state-of-the-art order fulfillment, warehouse management systems, and logistics networks.
Recycling
According to research by McKinsey, consumers and companies are becoming more interested in making sustainability-focused choices. That means all options for recycling returned products should be exhausted before considering disposal. In the fashion sector, for example, up to 80% of emissions of an average garment accrue during production, so extending the product lifetime as much as possible is essential to lowering CO2 output, and reducing the use of virgin materials in production is a critical step towards achieving circularity.
This type of reverse logistics is arguably the most important one, and ecommerce sellers have an essential role to play. If a robust return system isn't in place, then goods can never be sorted, processed, and recycled – or properly disposed of. So setting up a business model that makes it convenient to return old garments or products – and promoting it well – could considerably reduce the damage caused by general-purpose, environment-contaminating landfills. What's more, recycling can boost a company's reputation (sustainable business practices) and bottom line (reduced costs).
Advantages of reverse logistics
Now that we've defined reverse logistics and looked at the 5 Rs, let's talk about the benefits. Here are three key advantages of embracing reverse logistics.
For consumers: Increased flexibility and product availability
Convenient returns take the stress and uncertainty out of online shopping. In the era of one-click purchases and money-back guarantees, consumers can shop as impulsively as they like knowing there's nothing to lose if they change their minds.
For businesses: Higher sales figures, despite increased return rate
With a lower-stakes approach to shopping, businesses attract more indecisive shoppers who order variations of the same product before deciding which one(s) they want to keep. In the world of ecommerce, consumers are more likely to buy more if they know they can easily return some or all of their purchases. Experts consider the convenience of returns one of consumers' most important decision-making factors when buying online. For example, around one-third of US consumers regret online purchases when they have to pay for returns. The appeal is clear. With return rates hovering around 20%, flexibility wins over customers, so the net financial benefit from increased sales is a no-brainer.
For the environment: Facilitating circularity
Making it easy and cost-efficient for consumers to send back broken, used, or unwanted products is how circular practices can become the rule, not the exception. At a time when businesses are setting ambitious sustainability targets, and consumers are more aware of their climate impact than ever, sustainable practices are going from being nice add-ons to expectations. Using reverse logistics to facilitate circularity is one way businesses can achieve sustainability goals.
Balancing the challenges of reverse logistics
Like everything else, reverse logistics doesn't come without challenges. Maximizing supply chain transparency, retraining frontline staff to adopt new processes, and creating a consumer-friendly service are some of the biggest challenges businesses face when approaching reverse logistics. But with the right guidance, overcoming these challenges will far outweigh temporary growing pains.
From an ecommerce business perspective, convenience can make the reverse logistics process more efficient and environmentally friendly.
Convenient reverse logistics in action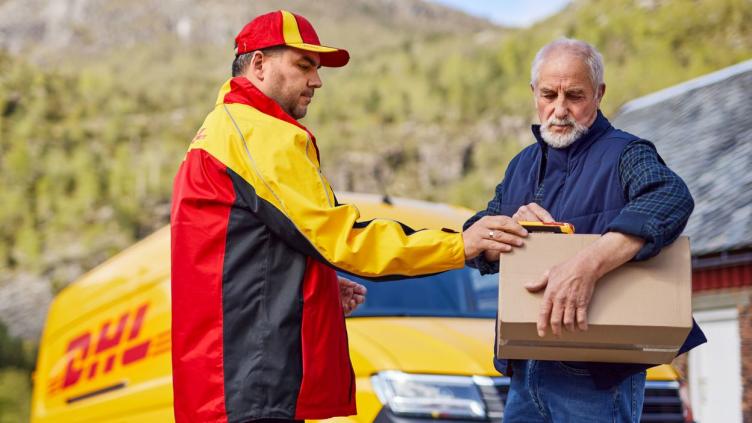 Understanding the benefits and challenges of reverse logistics is one thing, but how does it look in practice for ecommerce consumers? And what happens if returns cross borders?
Ideally, consumers shouldn't have to question whether they can send something back or not but whether the process is convenient. Overly complicated returns frustrate customers and deter them from shopping with you again. Today's consumers won't be impressed if they have to search for the return address, stand in long lines at the post office, or pay fees to ship their orders back.
Removing hurdles and uncertainty from returns is what makes reverse logistics seamless. For example, pre-printed return labels included in the original package or QR codes to facilitate paperless returns processing take the stress out of returning unwanted orders. Offering multiple drop-off options is the next level of convenience. Sometimes, it can be as simple as dropping off the item at the nearest parcel locker or handing it to your courier.
From an ecommerce business perspective, convenience can make the reverse logistics process more efficient and environmentally friendly, not to mention saving costs. In some markets, for example, the same return label can be used to send an item back to one central warehouse from multiple countries. And with options to consolidate returns, companies can have returns collected by their logistics provider and delivered in one combined shipment, reducing costs and carbon emissions. Additionally, business customers can pick up their consolidated return shipments from the logistics provider's warehouse if quantity allows.
A car without reverse?
You wouldn't buy a car without reverse, would you? The same should be true for all ecommerce logistics. Reverse logistics is an essential component of any ecommerce business.
And as organizations transition to the circular economy, their service logistics must adapt. Most significantly, they will need sophisticated reverse logistics systems to recover products and components from customers and direct them to appropriate reuse, reprocessing, or recycling streams.
Managing reverse logistics is not easy, but its value is clear. And that value will only increase as online return volumes rise and new reuse and recycling options emerge. If you haven't already, now's the time to shift into reverse.
This story was first published on DHL Delivered and was republished with permission.