Meet the top disruptors of Asia Pacific logistics
Drones, data analytics, and other technologies promise to take logistics performance to new heights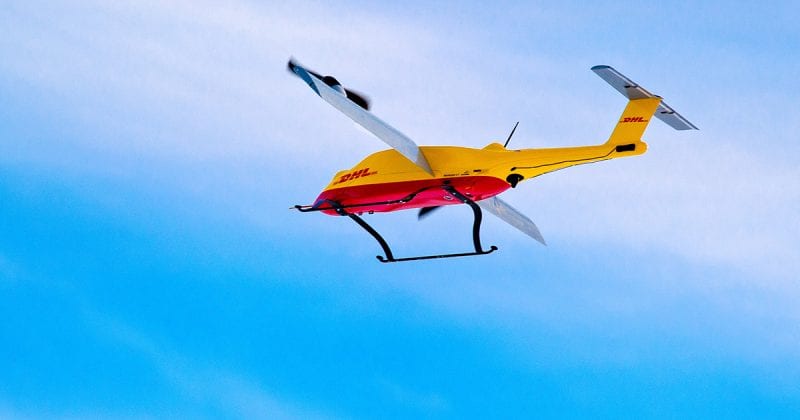 Key takeaways
Almost every aspect of logistics, from warehouse to the last mile, is being disrupted by new technology

Adaptability and endurance underpin any lasting logistics innovation

The complex, fast-moving nature of logistics makes getting along with employees and partners an essential part of the innovation process
When India's government took INR 500 and 1,000 notes out of circulation, it shocked the country's retail and logistics sector, but Daniel Matthew's Blue Dart team was far from underprepared. It was just what they needed to accelerate their innovation – a mobile wallet which uses ruggedized mobile devices to process secure digital wallets – into a practical reality.
This mindset to adapt and the inherent trust in the innovation process are what defines Matthew and the two other winners of the inaugural DHL Asia Pacific Innovation Awards – Junyang Woon (Infinium) and George Lekkas (Schindler).
Tackling payment challenges with mobile devices in India
Well into trials of its mobile wallet system, which was voted best Employee Innovation project by DHL and customer peers, Matthew's team was presented with a sudden, massive opportunity when India's government announced the demonetization.
"The timing was entirely coincidental," stresses Matthew, General Manager of Systems Development at DHL eCommerce subsidiary Blue Dart, "but it provided a huge opportunity to highlight the importance of our new solution in meeting an age-old problem faced by Indian merchants. We had to dig deep and move fast under the pressure of the demonetization, but doing so paid off."
Blue Dart had initially begun the project to help its couriers better manage cash-on-delivery (COD) payments, the preferred method for online shoppers in India. The mobile wallet, which uses ruggedized mobile devices to process 15 different types of secure digital wallets in the field, ended up saving Blue Dart more than 15 man-months between October and December 2016.
Besides Blue Dart, other finalists showcasing their innovative logistics solutions included a self-service retail app from Singapore and an omnichannel, cross-customer platform for China. "Companies must innovate or they will perish," says Matthew. "Investing in innovation across multiple portfolios now ensures that when the wave of disruption hits, your business will be ready to ride it out as a forerunner."
"It's taken 18 months…but we never expected it to be an overnight solution. You have to make sure your people believe it, trust it, and work it into their everyday jobs."
Using drones to optimize the warehouse in Singapore
For Junyang Woon, CEO of Infinium Robotics, logistics wasn't the first port of call for his talents. Infinium's drones, which won the Innovation Day Startup Challenge by popular vote, were initially intended for use in Singapore's labor-intensive F&B industry.
"We were trying to deliver drinks and food with drones, which meant a lot of tests on stability and indoor accuracy," Woon says. "At a certain point in time, we realized not only that warehouses have less spatial constraints than restaurants – making them easier to navigate with accuracy – but that we could realize far more manpower savings in warehouse management than in F&B."
Infinium's drones deploy a range of positioning technologies and algorithms to navigate indoor environments down to the nearest centimeter without any human intervention, even knowing how to automatically return to charging stations when power runs low. The drones' novel approach and practical applications saw it win against other innovative logistics start-ups including Fresh Turf, a marketplace–style app connecting couriers and parcel lockers with the help of Blockchain technology; and HolaSpace, a web-based platform that allows businesses to identify, manage, and optimize warehouse that meets their needs across numerous providers worldwide.
Test footage of Infinium's warehouse drones
Analytics platforms that elevate returns in Australia
"Moving lifts and escalators on a door-to-door basis isn't like moving nice little square boxes," says George Lekkas, Strategic Procurement Manager of Schindler Lifts Australia. The struggles of moving those break bulk cargo between Schindler's operations in China and sales base in Australia prompted the development of "Schindler on the Web", an online logistics management platform that earned the lift-maker DHL's Most Innovative Customer Solutions Award in Asia Pacific.
The software's analytics algorithms track key delivery milestones for Schindler's lifts, decide whether to store the shipments in China or send them immediately to Australia, and provide project managers with real-time visibility of when to expect their orders. It took endurance from both Schindler and DHL to get such a complex innovation in logistics off the ground, but the returns – around AU$500,000 shaved off annual operating costs – have been more than worth the wait.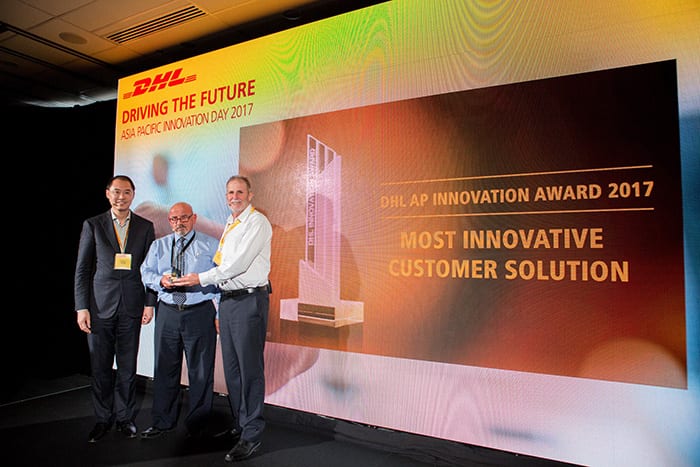 "It's taken 18 months to get it rolling, and we still haven't used it to its full potential," Lekkas admits, "but we never expected it to be an overnight solution. You have to make sure your people believe it, trust it, and work it into their everyday jobs."
"It takes patience to innovate," says Phil Lumsden, Head of Operations, DHL Global Forwarding Australia. "We had a vision which sounded quite easy to implement, but making that work operationally, building it into people's jobs and trusting the data to inform business decisions – it takes a while.
"If you're patient, stick with where you are and concentrate on the key outcomes, you start to get credibility and people start to adopt. But you can only create a solution like this if both you and the customer are open, and working together to get those key objectives and savings in. Neither one can do it alone."
THREE KEYS TO SUCCESSFUL INNOVATION:
Stay the course.

Acknowledge that the pay-off from innovative projects may take months, years, or never come at all. Use small-scale pilots to minimize the risks and map clear timelines to assess your projects' ongoing viability.

Set clear goals.

Identify the main market issue that your innovation seeks to address, and evaluate all decisions based on how they contribute to this vision.

Be adaptable.

Encourage autonomy amongst your team members, and create a culture where feedback is welcomed – doing so can help spot opportunities or threats in advance.