How Chinese smartphones are conquering the world
How Chinese smartphones are conquering the world
How Chinese smartphones are conquering the world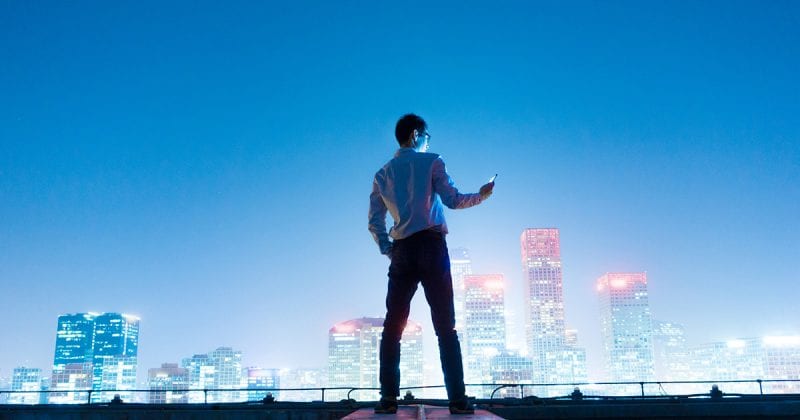 Key takeaways
Chinese smartphone brands have seized significant global market share with a combination of engineering expertise and lean operating models

Smartphone manufacturers like Transsion rely on fast and scalable logistics to both maintain and expand their market share

Direct-to-consumer sales, backed up by agile supply chains, allow Chinese manufacturers to improve their value proposition and better appeal to customers
The meteoric rise of China's top smartphone manufacturers is anything but an overnight phenomenon. Harnessing years of engineering expertise and keeping business models lean have paid off for China smartphone makers – Huawei, Oppo, Vivo and Xiaomi – the top four smartphone brands in the country, eclipsing Apple in overall sales.
By adopting an aggressive approach to sales and supply chain, "China's top smartphone manufacturers believe they have succeeded in creating a template that can be replicated for business manufacturing to succeed globally," says analyst Oscar Shi.
"First, acquire expertise in engineering and design, which they did by manufacturing devices for overseas brands at the outset. At the same time, build supply chains for the necessary raw materials that are more cost-efficient than anywhere else in the world. Finally, and perhaps most importantly, cut out as many intermediaries in the logistics and sales process as possible."
Out of Africa: The story of Transsion
As evidence of that template's success, Shi points to Africa, where a relatively low-profile Chinese manufacturer has quietly taken over much of the continent's mobile phone market. Transsion Holdings, unlike many of its Chinese peers, has never sold its phones in China. Instead, Transsion devices – under brand names like Tecno, itel, and Infinix – have made their way exclusively to Africa since 2007, with the company only expanding into India this year. Transsion expects to ship more than 80 million devices in 2016 – nearly double its sales just two years ago.
"China's leading smartphone manufacturers have created a template for any business manufacturing in China to succeed globally."
"Transsion has succeeded because of its laser-sharp focus on its customers in Africa, at a time when almost no other mobile phone makers were investing in the continent," says Shi. "Unlike other brands, all its salespeople are based in Africa and now India. Engineering and design occurs in China where the talent lies, but the engineers' and designers' decisions are informed primarily by local customer feedback. And Transsion's supply chain ensures that those customers receive new products as quickly and cost-effectively as possible, whether manufactured in China or Africa."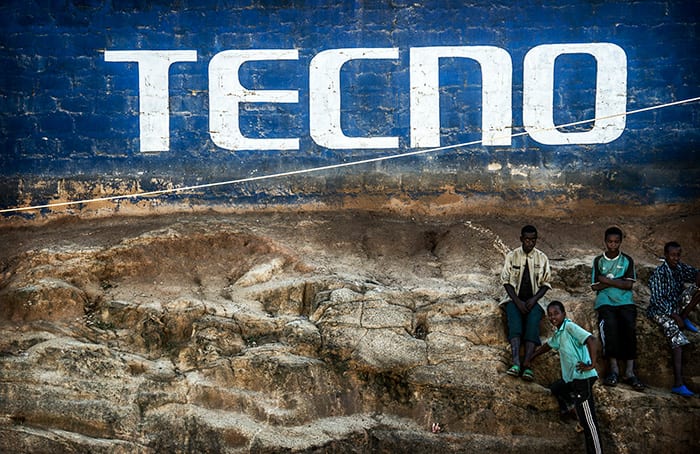 Transsion's supply chain plays a critical role in maintaining and expanding its market share. The business plans to transport nearly 6500 tons of mobile devices and spare parts via DHL air freight this year, with container vessels on standby to provide additional volume when necessary. Warehouses in Delhi, Lagos, and Dubai – also operated by DHL – directly support Transsion's local manufacturing and after-care efforts with readily-available inventory. Those warehouses also allow Transsion to pursue more direct routes to its customers, including piloting e-commerce sales in Rwanda.
"Internet sales have worked extremely well for Chinese smartphone makers like Xiaomi and Oppo in the past, helping them cut down on operating costs and ensuring consumers get their devices faster," says Shi. "For this to work, however, the manufacturer needs very agile logistics processes that can maintain constant availability of products to local sellers."
With more than 30% of local smartphone makers ceasing operations in 2015, competition is heating up for the Chinese mobile industry. The winning formula of leading manufacturers like Transsion, however, shows no sign of losing its luster. "China's most successful smartphone makers all have one thing in common: they use the cost-efficiency and agility of their supply chains not just to improve margins, but to appeal to their customers with high-quality and highly-affordable products," Shi observes. "Doing so demonstrates how 'Made in China' can act as a uniquely powerful brand proposition for manufacturers."