How a new logistics approach is set to transform APAC's tire industry
The Covid-19 pandemic might have severely impacted global tire sales but a shared logistics approach looks to transform the industry.
The Covid-19 pandemic might have severely impacted global tire sales but a shared logistics approach looks to transform the industry.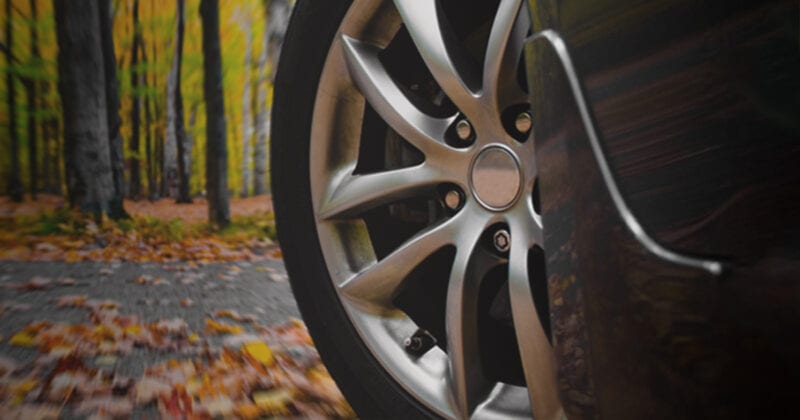 Spread across a 155-acre facility in Horana, Sri Lanka, massive machines whirr as the smell of rubber permeates the air.
It is January 2021, and Ferentino Tyre Corporation, South Asia's largest manufacturing facility for tires and radials, has been declared open by President Gotabhaya Rajapaksa.
Using Italian technology, the US$250 million (€206.7 million) facility can produce 2.4 million tires a year, of which 80 percent would be set aside as exports.
Minister of Industries Wimal Weerawansa said that the manufacturing plant would pave the way for better prices for growers while opening additional employment opportunities for Sri Lankans.
More than that, the project was a big confidence boost for the tire industry worldwide, following a dismal year marred by the Covid-19 pandemic.
The weakened economy, a lack of consumer confidence, and high global unemployment rates have resulted in a plunge in tire sales globally.
Over 120 tire factories suspended production last year, including names like Continental, Goodyear, Bridgestone, Pirelli, Cooper Tire, Hankook, Nokian Tyres, among others. Tire supply in 2021 could drop by 40 to 45 million units, according to leading synthetic rubber producer and tire supplier Nizhnekamskneftekhim (NKNK).
But not all is lost. Thanks to the adoption of visibility technology, route optimization, and enhanced customer experience, a new logistics approach looks set to revive the industry.
New trends arising
Even before the Covid-19 pandemic hit, traditional tire manufacturers have struggled to keep up with fast-changing consumer trends.
DHL Customer Solutions and Innovation released a report on the future of tire logistics in the Asia Pacific, highlighting disruptive trends such as smaller, more frequent deliveries and direct sales channels. Other highlights include more digitalized inventories, distribution framework and regionalization of supply chains.
The pandemic has only exacerbated change. As more people stayed indoors and borders remained shut, car usage plummeted. For example, Singapore experienced a 60 percent drop in traffic volume during its "circuit breaker" period, or stay-home order. Daily travel dropped from 10 million trips to just four million trips.
At the same time, demand for new cars shrank in line with lower incomes. In 2020, Southeast Asia's automobile sales plunged nearly 29 percent.
For tire manufacturers, this marked dire times. "Tire factories are designed to operate at full output. With reduced demand, this causes an increase in inventory, and subsequently creates storage challenges associated with unsold tires," said Vince Millar, Auto-Mobility Sector Lead at DHL Supply Chain Asia Pacific.
He noted that while demand for tires and tire replacements for passenger vehicles and aviation have slumped, the only area that has remained strong is commercial vehicles, such as trucks and vans, which has seen usage rise.
"There is no crystal ball to predict when the market will recover," he added. "Tires are linked to economic drivers and consumption drivers, and right now, there is a large amount of inventory stored across the globe. There will be a lag behind other industries as confidence is restored, production increases, journeys are made, and international tourism returns."
Three steps for change: Digitalizing, Decarbonizing, and refocusing on the customer
With the Covid-19 pandemic still far from over, it has become clear that the gears for change must be firmly in place for the global tire industry to move into the future.
According to a recent DHL report on future auto-mobility trends, three steps to revitalizing the tire industry would be to digitalize, decarbonize, and improve the overall customer service.
Digitalize
Digitalizing the supply chain can help improve customer experience by using features like predictive data inventory and consumption forecasting. For example, a smart tire could monitor its performance rating, and automatically place an order for a new tire even before it reaches the end of its lifecycle.
Another potential area of improvement is to increase the visibility of orders in transit. For example, DHL's MySupplyChain provides a one-stop shop for integrated warehouse and transportation data.
This includes a near real-time view of inventory positions and warehouse level order statuses across the entire network, enabling brands to turn newly available, end-to-end supply chain operations insights into a competitive advantage.
In addition, it helps to capture milestones and provide electronic proof of delivery, ensuring customer satisfaction in the final mile.
Decarbonize
In what the United Nations have dubbed the 'Decade of Action' for sustainable development, more eyes are on how manufacturers are taking action to reduce their carbon footprint. Transportation presents a key opportunity. Artificial intelligence (AI) driven platforms can help with route optimization, while using electric or hybrid vehicles to deliver orders are a growing substitute to manage carbon emissions.
"Certainly EVs (electric vehicles) are going to play a massive role in the future of our business. Globally, DHL has committed to deploying zero-emissions solutions for 70% of all first and last-mile services by 2025. We expect that more mature logistics markets will lead the take-up, with developing markets following, as the cost base goes down and infrastructure matures," said Millar.
In the lead-up to EV deployment, DHL in Asia Pacific has a strong focus on telematics; which provides a detailed view on driver behavior. Such technology helps to enhance fuel efficiency and more importantly, allows DHL to proactively identify safety risks. A transition to biofuels — which has a lower carbon footprint and is a renewable resource — is also in progress in some countries, like Thailand.
Furthermore, logistics providers are moving away from dedicated fulfilment models. Instead of delivery vans full of tires, logistics costs and environmental impact can be further driven down by recognizing synergies between other commodities and creating a collaborative platform with scalability and flexibility.
Leveraging DHL's Asia Pacific network, a strong focus on multi-customer or collaborative transport networks that share assets and cross-dock locations, creates customer value with better service levels and lower carbon emissions. Route optimization for first and last-mile services is also part and parcel of an optimized supply chain.
It's all about the customer
Lastly, and most importantly, customer experience will be central to the sector's development. This includes incorporating services like tire fitting as a value-added service. Ultimately, tire producers will have to create a personalized and highly digitalized approach for customers to move ahead.
As Millar puts it, transforming the supply chain is key. "Overall, we need to recognise that while facing a devastating crisis, we must take a macro-level perspective to respond and to build the future supply chain," he said.
"To do less by focusing on just a single part of the supply chain will be to 'sub-optimize' and to miss out on opportunities."