All that's green is gold: The growing market for avocados in Australia
Amid shortages and soaring food prices, Australian avocados stand out as an anomaly to the trend, evading inflation as supply continues to exceed demand.
Amid shortages and soaring food prices, Australian avocados stand out as an anomaly to the trend, evading inflation as supply continues to exceed demand.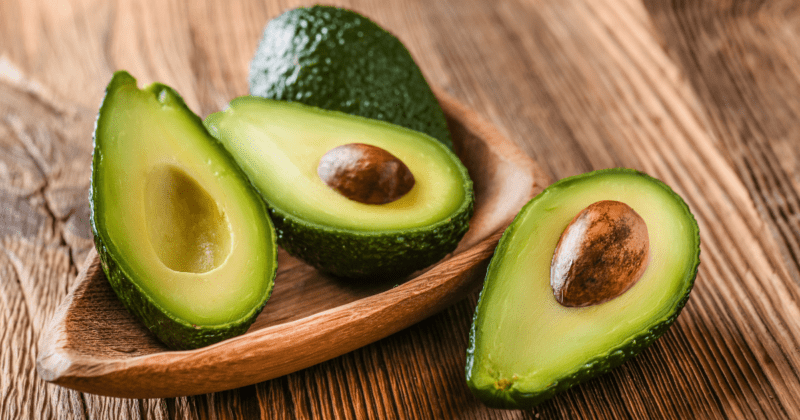 Covid-19 has had a profound impact on every industry. But understanding how to gauge that impact and its longer-term implications is not so straightforward.
Take the avocado as an example: From one perspective, it was hailed as the pandemic-proof fruit, an extraordinary success story. But on the other hand, it is also a cautionary tale about understanding the nuances of getting the green gold from tree to table.
The global avocado trend
High in healthy fats and oils, avocados are known for having a plethora of nutritional benefits. The fruit grew even more popular during the pandemic when consumers became more health-conscious.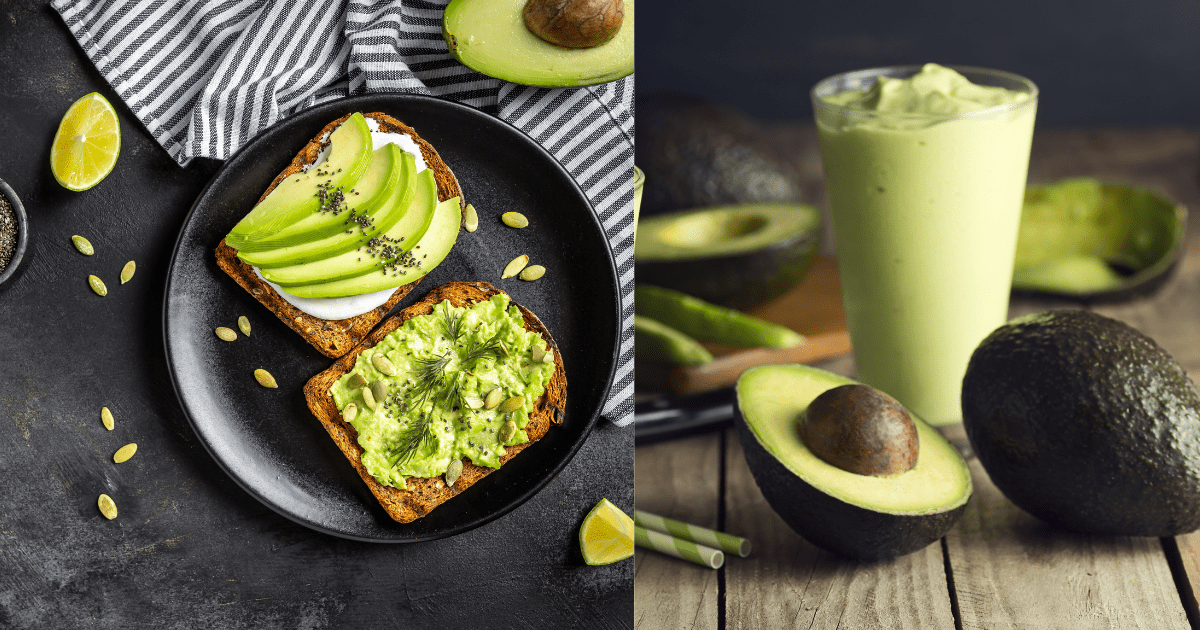 Avocados' crop value rose exponentially as consuming countries became more willing to pay high prices. Farmers in East Africa and Nigeria dubbed the fruit the 'antidote to poverty. Chinese farmers have begun growing avocados to cope with the rising domestic demand, and cartels in Mexico are even robbing avocado farmers of their crops.
According to the OECD FAO agricultural outlook report 2021, global production has matched the growing demand. 2020 saw global output at 8.06 million metric tons, having tripled compared to 2.71 million metric tons in the year 2000.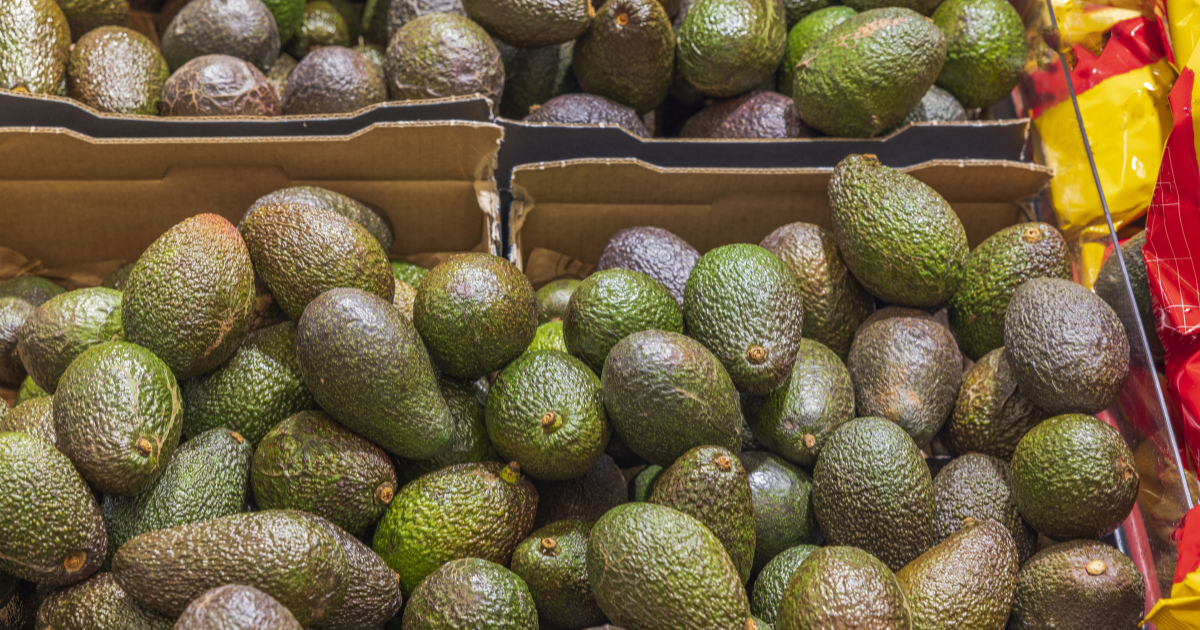 However, growing avocados is a strenuous task. They are delicate fruits that bruise easily, and take a long time to ripen, with only a narrow window of time before they turn bad. Avocados are also notoriously expensive to grow, consuming an average of a million gallons of water to produce 100,000 pounds of avocados per acre.
Meeting the global demand for avocados, therefore, does not come without challenges.
Overcoming challenges during the pandemic
The Covid-19 pandemic amplified these challenges. But its impact, both short-term and long-term, differs from country to country. For Australia, the past two years have been tumultuous.
Before the outbreak, flight capacity for Australian avocado shipments could be easily secured, even during peak harvest seasons. But port congestions and grounded flights during the lockdown significantly reduced capacity to move products to markets out of Australia.
As such, the market had to rely on domestic consumption to absorb its avocado supply. This proved challenging, primarily because of an influx of new producers joining the market prior to the pandemic.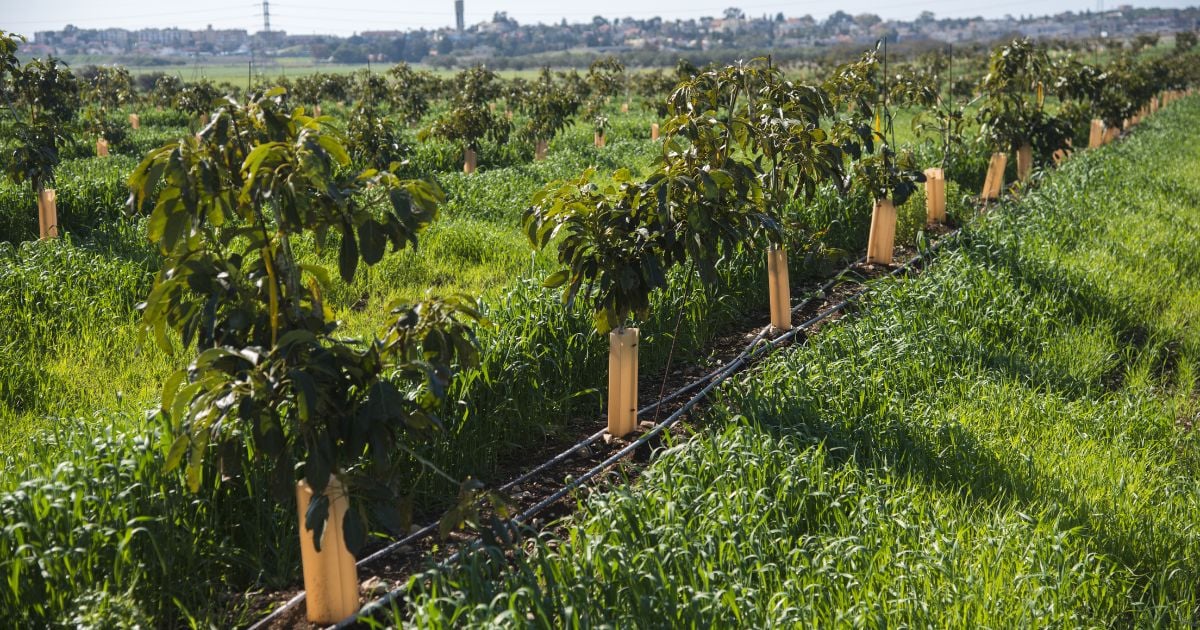 "Particularly in Western Australia and the east coast, more farmers are putting avocado crops and trees on the spare land they have. The rapidly rising demand and return on avocados have meant there're almost double the number of producers in the market now compared to five years ago," said Bernie Cooney, National Perishable and Livestock Manager, DHL Global Forwarding Australia.
The years 2017 and 2018 in particular saw an over-optimistic tree planting of avocado trees, increasing production by over 100 hectares each year. This will likely affect prices in the next decade, as an avocado tree takes six years to mature.
At the same time prices are falling as producers reap the benefits of economies of scale. This is good news for consumers: In 2022, each Australian household consumes 31.2 percent more avocados, and pays 29 percent less on average, compared to the previous year.
Growers, on the other hand, are suffering from an avocado glut, which has kept trade prices as low as 47 percent less than the five-year average.
The influx of new producers
To develop solutions for both immediate and longer-term challenges, producers need to understand and anticipate the trends in the market. But this was where many inexperienced producers have faltered.
"A lot of new growers that enter the market in a good year expect the same returns every year thereafter, but unfortunately, that's not always the case," said Cooney, who explained that avocados usually have a good yield in one year, followed by a weak one for the next.
"When the season has a bumper crop and large excesses of fruit leftover from the Australian consumption go into export, the returns are always going to be a bit lower, which will be tough on the farmers," explained Cooney.  However, he added that biennial bearings mean that the amount of fruit harvested won't be as high the following year, and more returns will go to the farmers because the prices will be higher.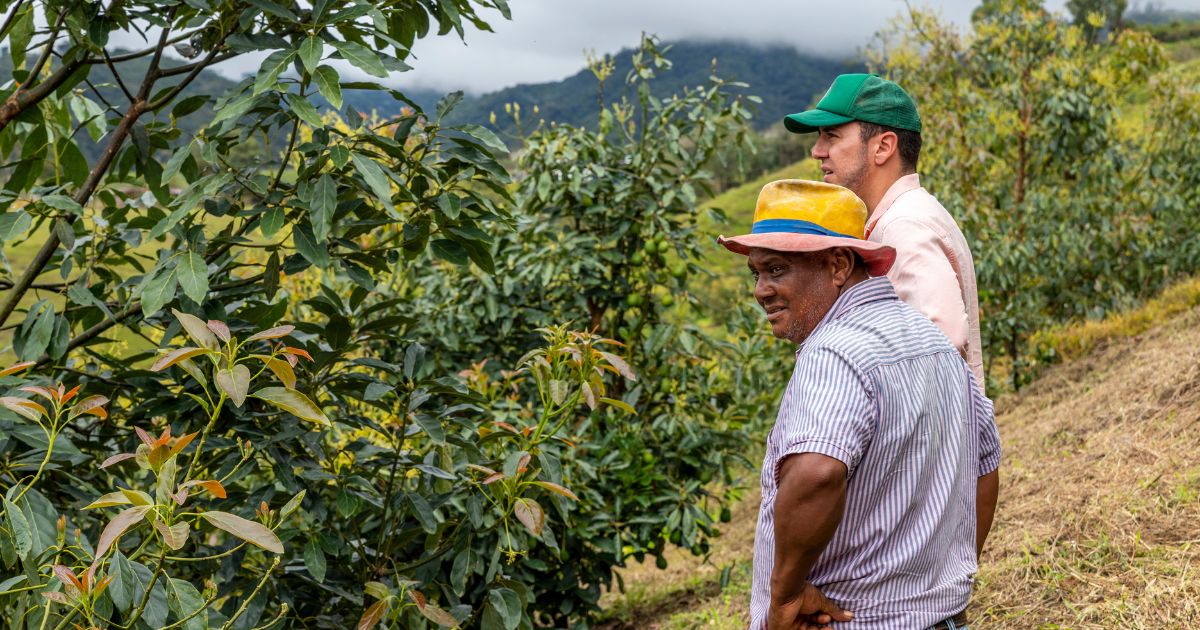 To better manage and anticipate these fluctuations, the DHL Global Forwarding team worked closely with both farmers and shippers to tighten their planning ahead of the different seasons. Now, well before the start of each season, farmers are giving forecasts into their capacity for each country's export markets.
"The pandemic hasn't just changed the way we operate. The shippers also have to plan their space a lot more stringently, which means we now need to forecast our required space four to six weeks ahead of time, which we haven't needed to do in the past," said Cooney.
Indeed, the pandemic has prompted some deeper changes in the industry. Some avocado growers and packers, for example, used the downtime during the pandemic to review their supply chain and upgrade their equipment. The Avocado Collective, Australia's biggest avocado packing company, put in AUD $1 million on a sealed cold-docking facility at Manjimup to fulfill the growing export demand.
DHL Global Forwarding's new international cold chain facility in Brisbane airport
In response to the tremendous growth of Australia's perishables export sector, DHL Global Forwarding is building a new green international cold chain facility at Brisbane airport. It is the first and only freight forwarder facility to have exclusive airside access within Brisbane airport and is strategically located within a 20km distance from the Port of Brisbane.
George Lawson, Managing Director, DHL Global Forwarding Australia said, "Brisbane's economy is predicted to surge by 2031, and with the expansion of our facilities at  Brisbane airport, we are ready to support our customers' growth."
According to the Green Building Council of Australia, the new facility is a five-green star rating, featuring solar panels, reusable batteries to power warehouse operations, rainwater harvesting systems, and EV charging stations. The team also plans to introduce carbon off-setting and in-setting for a carbon-neutral supply chain for customers.
Set to be ready by early 2023, the 4,880 square meter facility will meet Brisbane's growing demand for international cold chain services, as well as the growth of general cargo in Queensland.
Maintaining a balance between supplying domestic demand and exporting will be key, especially during the peak seasons. Traditionally, more than 95 percent of Australian avocados are consumed domestically. But as the excess supply is putting pressure on the profit margins in the domestic market, producers are turning to exports for higher profits.
"We certainly don't want to ship off a large quantity to another country, because that would crush the market up there and devalue the product," cautioned Cooney. "With fresh fruits, we want to make sure that we can move them in the right quantity, according to schedule, and get them to their destination in the best possible condition."
As such, controlling the ripening process of the avocado is a crucial part of its logistics. Suppliers are heavily involved in the process of gauging and even controlling the ripening times of these high-maintenance fruits. "Avocados are very sensitive to ethylene gas, which is produced by certain fruits when they ripen. So they have to be stored separately, away from other fruits from the start to the end of the supply chain," added Cooney.
The DHL Global Forwarding Australia team utilizes Controlled Atmosphere (CA) reefer containers, which keep the avocados frozen. By suspending the avocados in CA containers, producers can better control the supply of fruit entering the market, allowing for a steady flow of avocados fixed at a consistent price to be delivered to stores worldwide.
Adapting to local market requirements
On top of these basic requirements, the industry also has to cater to different protocols required by various markets. The Japan Ministry of Agriculture, Forestry, and Fisheries (MAFF), for instance, requires its imports to fulfill a condition called "conditional non-host". This means that the avocados need to be harvested before they ripen and become susceptible to fruit flies. The avocados also need to be placed in cold storage and packed separately with a pallet shroud or insect-proof packaging.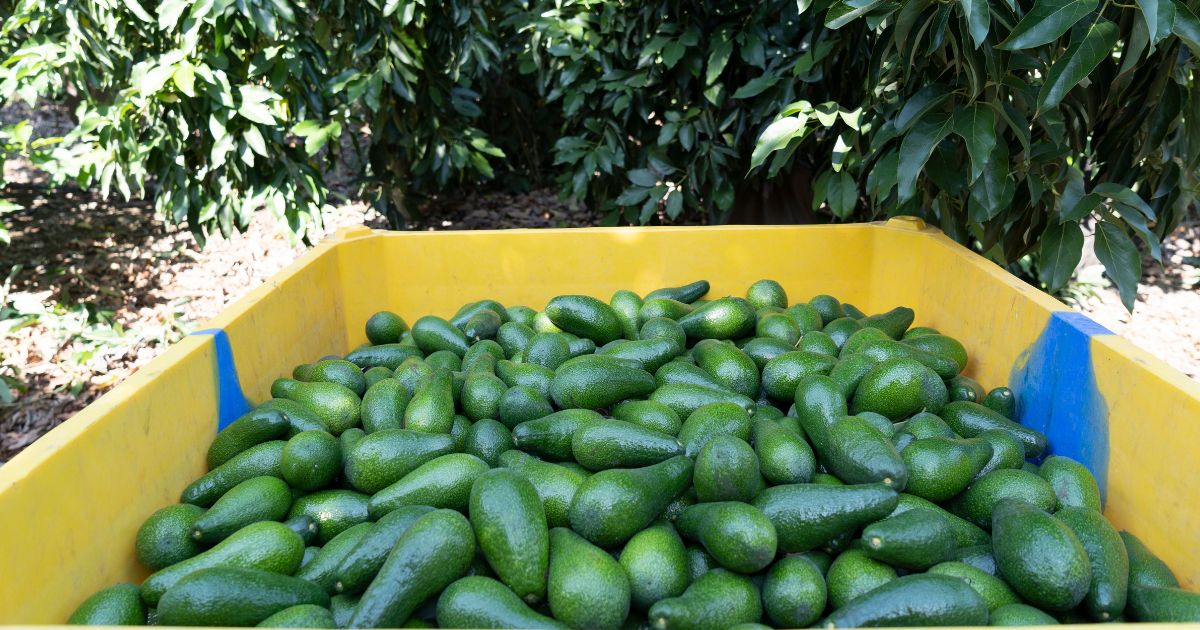 Concerns about the Queensland fruit fly have limited the Australian avocado's expansion into Japan. Currently, only regions free of the Queensland fruit fly — Western Australia, Tasmania, and the Riverland — can access the Japanese market, which means that Australia is only able to supply avocados to Japan for half of the year.
To further expand its market in Japan, suppliers will first have to set up packing lines catered to Japanese protocol. While this is challenging, Cooney notes that it is possible to meet Japan's market requirements, especially since the market pays a premium for Australian avocado.
"It does require some training but the procedure is not too onerous. Our facility in Perth has eight different chambers, so we are well-equipped to segregate the avocados accordingly. We understand that stopping unwanted pests coming in from overseas is very important to the agricultural systems in their country, so we just need to adapt to the Japanese market," said Cooney.
The future of avocados
It's clear that the upheavals of the pandemic have brought key issues to the surface that were already there. The response of producers has helped chart a long-term path forward that should benefit the industry as a whole. As the global market for avocados expands, Australia's producers recognize that tapping into the export sector is essential to creating sustainable operations throughout the industry. While there are gaps in industrial knowledge for newcomers, experienced companies like The Avocado Collective educate new growers in finding a balance on the returns for their businesses. 
According to Avocados Australia, the country's avocado exports have increased by 350 percent, compared to the pre-Covid-19 export volume. More than 50 percent of avocado shipments out of Western Australia in 2021 were from first-time exporters. 
"Education is key here, especially since the avocado export sector is growing so quickly. Each grower has to understand the market and find a sustainable balance for their operations so that when new markets are available to them, they can adapt accordingly," said Cooney.