Africa's fastest-growing economy is open for business
Ethiopia was once known for conflict and food insecurity, but thanks to a peace deal with neighboring Eritrea and recent reforms, that is now set to change.
Ethiopia was once known for conflict and food insecurity, but thanks to a peace deal with neighboring Eritrea and recent reforms, that is now set to change.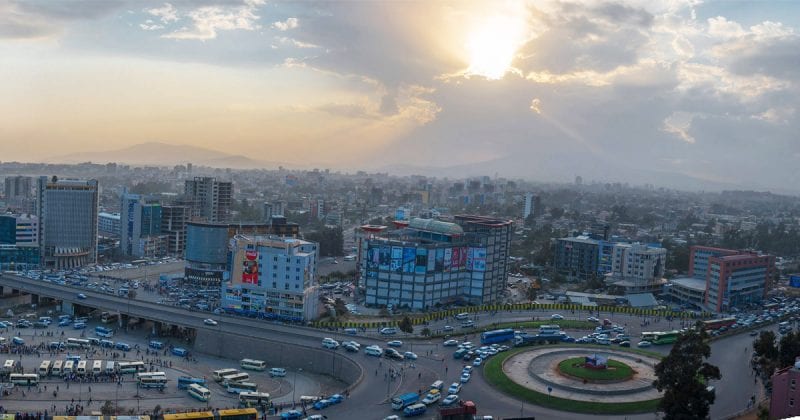 Ethiopia's economy has been growing in leaps and bounds over the last decade, averaging 10 percent growth per year between 2006 to 2016. This has largely been due to the country's manufacturing industry. According to the International Monetary Fund, the country will grow by 8.5 percent in 2018.
Ethiopia's economy is primed to flourish even further as Prime Minister Abiy Ahmed, who took office in 2018, continues to seek foreign investment in key economic sectors. In June 2018, he announced that it was opening up its state-owned telecommunications company, Ethio Telecom, and the country's biggest airline, Ethiopian Airlines, to foreign investors for the first time. The injection of foreign capital and knowledge could play a critical role in the nation's growth, he said.
Foreign investment welcomed
Logistics is set to be one of the major areas boosted by foreign investment. It is crucial to have a strong logistics infrastructure to adequately support trade opportunities, which will ramp up significantly with the liberalization of key sectors. Already, foreign investors are gravitating towards Ethiopia's flourishing economy.
DHL Global Forwarding, for example, has partnered with Ethiopian Airlines to further enhance the country's logistics infrastructure and international trade connections. The joint venture with Africa's most profitable airline aims to provide door-to-door logistics for Ethiopia's exports, which currently generate revenue in excess of US$270 million (€237 million).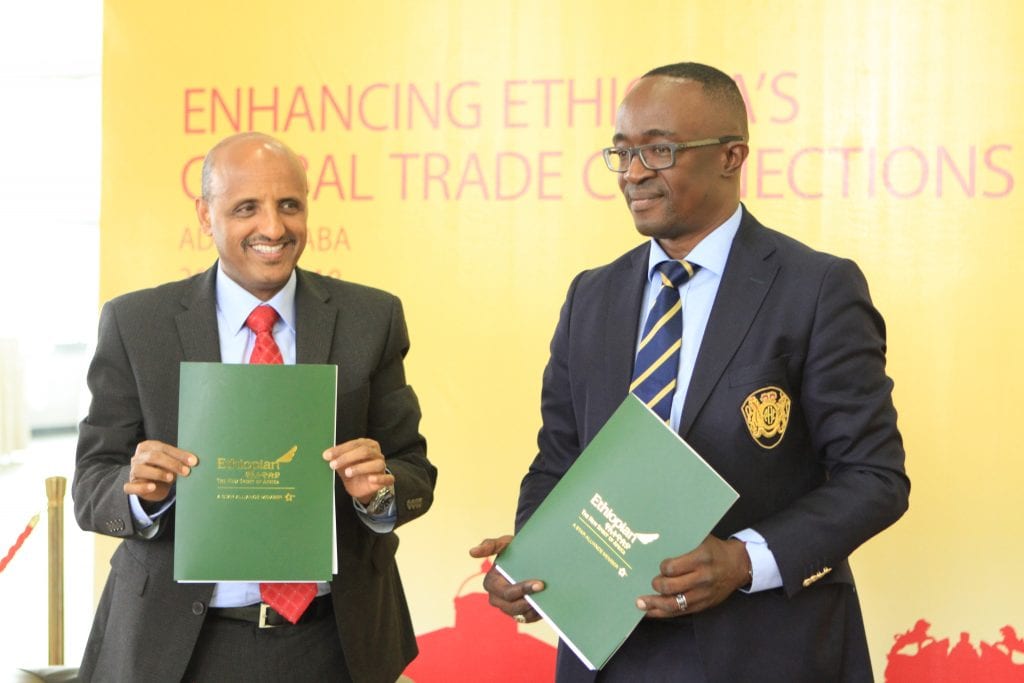 "Ethiopia is at a turning point now, and with its projected GDP per capita growth of 6.2 percent through 2022, it is well positioned to serve as a hub for the African continent where there is a growing demand for logistics support for business. Therefore, working with the right partner to meet that demand, and enhancing our logistics ecosystem is crucial," said Tewolde GebreMariam, Group CEO, Ethiopian Airlines Group.
More specifically, the partnership includes provisions for the nation's agriculture export, which forms the foundation of the economy. The door-to-door solutions will also help to bolster fast-growing sectors including pharmaceuticals and automotive production by connecting industrial zones and business parks.
Earlier in 2018, the state's monopoly in telecommunications ended when Ethiopia opened the sector to limited competition by permitting local firms to provide internet services through Ethio Telecom's infrastructure. Now, the government will split the company into two separate entities, sell minority stakes to both foreign and domestic investors to encourage more competition and innovation, as well as reduce the price and expand the data market.
"The stakes in Ethio Telecom will be allocated to firms that are ranked top 10 in the industry globally," said Prime Minister Ahmed.
Ethiopia is also welcoming both foreign and domestic investment in Ethiopian Shipping & Logistics Services Enterprise. The Prime Minister's Chief of Staff Fitsum Arega pledged that the government's "mixed-ownership" model will expand to allow "outright full privatization" in other sectors including "railway, sugar, industrial parks and hotels".
The government's openness towards foreign investments has caught the attention of international companies as they slowly build their presence in the second-most populous country in Africa.
Attracting global fashion brands
Fast fashion is rapidly gaining a huge foothold in Ethiopia. As part of the country's five-year Growth and Transformation Plan (2015-2020), one of the goals was to transform the country into a manufacturing hub for the global textile industry by attracting foreign investors with potential benefits such as low labor costs, tax breaks, subsidies and a young working population with a median age of 18.
Global clothing giants like H&M and Gap are now turning to Ethiopia to produce their apparel. The government is keen on cementing their status as a major apparel and textile industry to further boost their exports — and it has succeeded.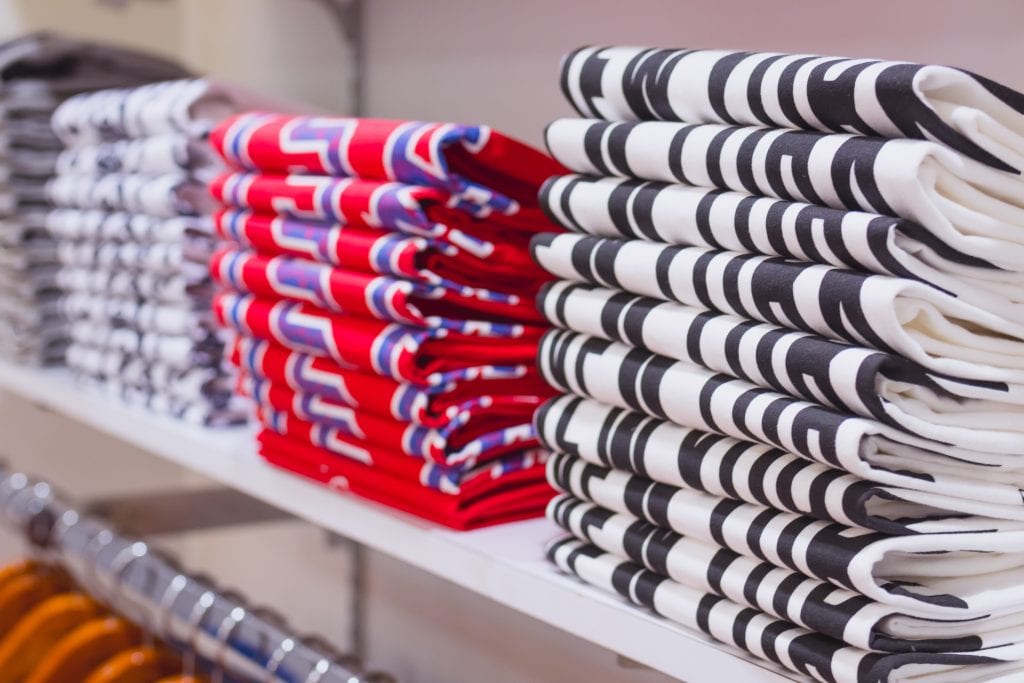 Foreign investment in the textile industry rose from US$166.5 million in 2013–2014 to US$1.3 billion in 2017–2018. Chinese conglomerate Jiangsu Sunshine group whose customers include Hugo Boss has already invested close to US$1 billion in the country. Other fashion giants like PVH that include brands like Calvin Klein and Tommy Hilfiger are looking to set up factories in Ethiopia.
While Ethiopia is turning toward China's tried-and-tested model to propel their economy forward, the country and its foreign partners have been looking for ways to grow Ethiopia's textile industry with environmental responsibility in mind.
For example, H&M partnered with Swedfund, a socially progressive venture capital group, to ensure a more sustainable, responsible textile industry. This may attract more sustainable brands to invest in the country as consumers are more likely to trust the Made in Ethiopia brand.
As a party to multiple bilateral trade agreements, Ethiopia — which currently does not have a minimum wage — is also actively taking steps to comply with labor laws and to guarantee human rights regardless of industry.
Infrastructure boosting trade
China is not just investing in Ethiopia's textile industry — it is also financing and building infrastructure projects across the country. As the role of the military in development opportunities has decreased, private businesses and foreign governments have stepped up to the plate.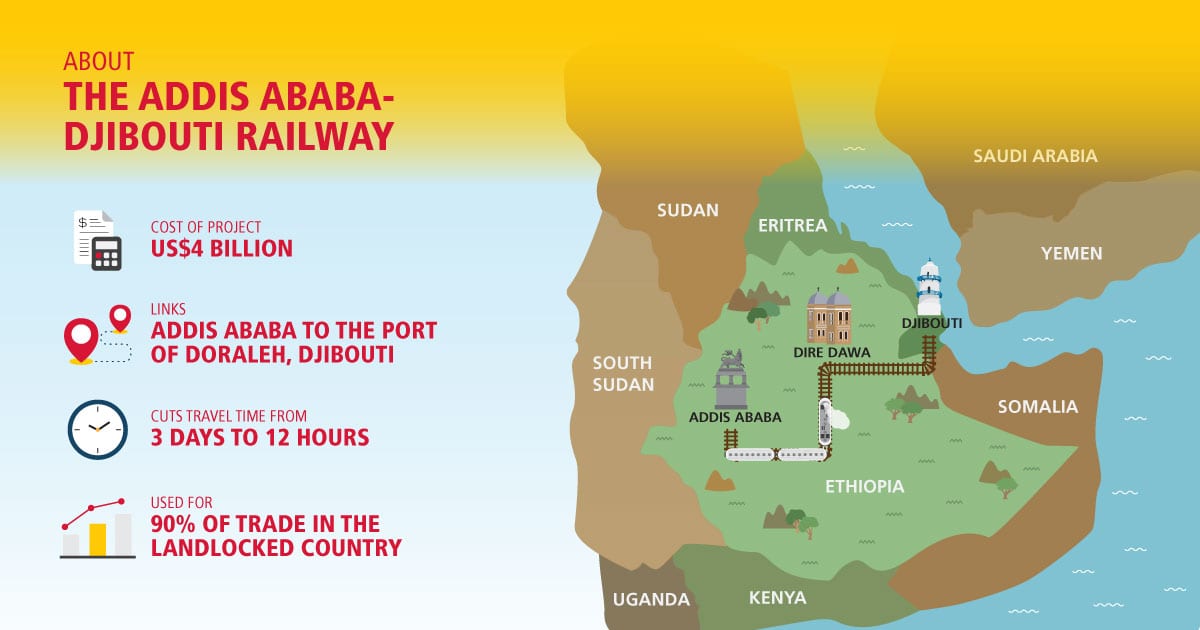 One of Ethiopia's biggest projects was the US$4 billion railway project funded by Chinese companies with assistance from the government. Completed in January 2017, the railway linked Ethiopia's capital Addis Ababa to the Port of Doraleh in Djibouti.
This railway, which cut travel time from three days to just 12 hours, continues to boost exports as the ports in Djibouti are used for 90 percent of trade in the landlocked country. This will increase trade flow as well as cut freight costs by at least a third.
Attracting the tourism dollar
As Ethiopia opens its industries to foreigners, it is also looking to grow its tourism industry to welcome new visitors. In June 2018, Prime Minister Ahmed pledged to develop the historical Afar region as Ethiopia's main tourist destination.
The region is home to 3.2 million-year-old Lucy, the most complete skeleton of an early human ancestor, and the UNESCO Heritage site Awash Valley, where Lucy was reconstructed.
Now that Ethiopia and Eritrea, which borders the Afar region, have made peace, foreign partners can begin to invest in developing the region's tourist infrastructure to complement the beautiful churches, monasteries and nature parks.