A quick guide to customs regulations in Asia
Learn about the latest developments and potential updates on customs regulations to keep your business agile.
Learn about the latest developments and potential updates on customs regulations to keep your business agile.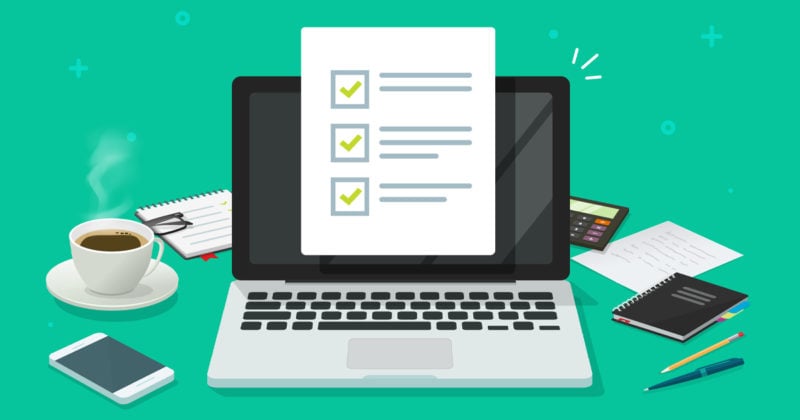 The complexity of the customs environment in Asia has proven to be a hurdle for businesses looking to expand across the region.
Customs regimes, regulations, and processes not only vary widely between neighboring countries, but also change with growing frequency as the pace of trade accelerates.
As customs continues to transform throughout the region, businesses should do their best to keep up with changes in markets where they operate or source goods.
Here's a snapshot at the latest regulations and updates in the following countries as of November 2019:
Australia
To enable digital trade, the government is enhancing customs procedures with services such as paperless trading, electronic authentication, consumer protection, and a review of taxes such as the elimination of customs duties on technological products. They have also updated the GST regulations for merchants, and re-deliverers with sales of A$75,000 (€46,000) or more within a 12-month period.
Tel: 131 881 (from within Australia) / +61 2 6196 0196 (from outside Australia)
Bangladesh
The National Board of Revenue has increased the use of e-tracking technology of electronic seal and lock in the transportation of export and import containers to enhance security and prevent duty evasion. The implementation will be applicable to all containers, cargos, covered vans, trucks, railway wagons, cargo vessel hatches, and also involve those in transit between customs ports and stations, export processing, and economic zones.
E-mail: feedbackcustoms@nbr.gov.id
Cambodia
Cambodia is closing the digital gap by implementing a paperless trade process to promote efficiency, accountability, customs, and legal transparency to 53 members of the United Nations Economic and Social Commission for Asia and the Pacific (UNESCAP). The streamlining of the administrative procedures will allow businesses to garner greater logistical cost-effectiveness and facilitate overall ease of trade.
General Department of Customs and Excise of Cambodia
Tel: +855 23214065
E-mail: info-pru@customs.gov.kh
China
China has released some changes to its custom clearance procedures this year, namely in the China Customs Advanced Manifest (CCAM) submission deadline and documents required for cargo bound for its mainland ports. The government also launched the use of an electronic seal in its online administrative platform to improve customs efficiency.
General Administration of Customs of the People's Republic of China
Tel: +86 1065 194 114
India
In a bid for continuous improvement, the government has introduced reforms in its trade procedures such as electronic document filing and single-window customs to align with the World Trade Organization's Trade Facilitation Agreement. Customs duties for goods have also been reviewed for items such as electronics and precious metals such as gold and silver to quell illegal trade.
Central Board of Indirect Taxes and Customs (CBIC)
Tel: +91 11 2309 2849
Indonesia
Indonesia has introduced a slew of new regulations and adjustments on tax and goods declaration for imports and exports. The changes are brought upon due to agreements signed with regional countries to facilitate trade. In addition, the government has also stepped up its efforts to protect its resources with restrictions such as a nickel export ban and an anti-dumping import duty on some inbound products from its neighboring countries.
Directorate General of Customs and Excise
Tel: +62 1 500 225
E-mail: info@customs.go.id
Japan
This year, the government has signed trade pacts with major world economies resulting in reduced tariffs and duties on many goods. Both importers and exporters have to undergo tighter food safety regulations especially for beef products, and increased inspection checks to curb the smuggling of ivory and gold.
E-mail list: http://www.customs.go.jp/question_e.htm
Malaysia
The government has gazetted a round of amendments to its Customs Act in July affecting duties and provisions, customs definitions, goods in transit and transshipment, licensed warehousing, and claims deadline. The nation also imposed stricter regulations on its exports, including a ban of sea sand and updated its guidelines on the illegal logging and timber trade.
Royal Malaysian Customs Department
Tel: 1300 888 500 (Customs Call Centre)
E-mail: ccc@customs.gov.my
Mongolia
Trade facilities at Zamiin-Uud and Gashuunsukhait ports are undergoing significant renovations to expand foreign freight volume capacity as part of the China Belt and Road Initiative. The proposed changes will seek to augment economic, regional logistics development and enhance customs clearance.
Mongolian Customs General Administration
Tel: +976-11-350064
E-mail: icd@customs.gov.mn
Myanmar
Myanmar is reviewing and adjusting tariffs and duties on several imported and exported commodities such as rice, alcohol, and raw materials to increase trade with global economies. The government is also implementing local customs warehousing procedures to keep aligned with global standards such as the introduction of customs warehouses, or bonded warehouses, where goods can be stored without import duties within the country.
Tel: +951 391442
E-mail: mcd.ygn@mptmail.net.mm
New Zealand
The government has made changes to its electronic platform Trade Single Window system for commercial importers and exporters, their agents, freight forwarders, shipping lines, and airlines. New measures such as cargo reporting, clearance messages, acceptance of electronic orders for customs clearance have been updated. An intention to review current customs fees for imported and exported goods has been announced to reflect the actual costs incurred.
Tel: +64 9 927 8036
E-mail: communications@customs.govt.nz
Pakistan
Tighter measures and monitoring have been put in place at ports and customs checkpoints to improve shipping security and prevent smuggling, under-invoicing, and the abuse of transit trade services. Terminal operators and off-dock terminals now have to ensure that no import container could proceed to the gate-out clearance stage unless its weight is duly recorded.
Tel: +92 51 111 772 772
E-mail: helpline@fbr.gov.pk
Papua New Guinea
Custom Service will implement a new cargo management and clearance system at the Wutung Land Border port opening this year-end. Dubbed the "Supermarket Approach," this system will facilitate compliance, customs accounting, and the flow of goods. A new policy that includes slight changes to the tariff classification system and GST taxation will be rolled out with this approach.
Papua New Guinea Customs Service
Tel: 312 7500
E-mail: info@customs.gov.pg
Philippines
The Philippines is stepping up measures to curb illegal smuggling of various commodities from sugar, drugs, and counterfeit goods like medicine and cigarettes. One such initiative is the Fuel Marking Program, which places a molecular marker on imported, manufactured, and refined fuel products, namely; gasoline, diesel, and kerosene, to ensure all oil companies comply and pay the correct taxes.
Tel: +632 7056000
(Globe) 0905-299-7977
(Smart) 0929-503-5138
E-mail: boc.cares@customs.gov.ph
Singapore
In 2018, Singapore customs have launched a networked trade platform to streamline processes for traders, logistics service providers, carriers, and banks to perform a range of activities such as cargo freight booking, trade financing, cargo insurance, customs declarations, and payment reconciliation. On a micro-level, the authorities have also been engaging with individual countries to provide customized solutions for their evolving shipping needs.
Tel: +65 6355 2000
E-mail: https://www.customs.gov.sg/feedback
South Korea
The government is turning to innovation such as blockchain, artificial intelligence (AI), and drone technology to facilitate ease of customs clearance and foster a safer trade environment. One such implementation is UNI-PASS, an e-customs clearance system developed to improve the cross-border distribution of cargo between administrative and government platforms. Other ongoing projects include piloting AI-based X-ray reading system and big data analysis system to promote transparency of trade procedures.
Tel: 82-2-3438-5199
Sri Lanka
To ease out bottleneck customs clearance procedures, Sri Lanka has made it mandatory by the end of 2019 for importers and exporters to make payment and submit forms and supporting documents with e-signatures digitally. The government is also up-scaling its maritime centers to become a full-fledge global logistics center with a range of shipping services and regulatory reforms to come.
Tel: +94 11 222 1333
E-mail: info@customs.gov.lk
Taiwan
The Taiwanese customs have stepped up efforts to strengthen trade and security through a series of measures pertaining to the e-commerce industry and for goods on transit and transshipment. Import requirements for various goods such as plastic, metal, and medical products have also been reviewed to prevent illegal entry, storage, and false customs declaration.
Customs Administration, Ministry of Finance
Tel: 886-2-2550-5500 ext.2116
Thailand
The Thai customs are currently implementing a series of services to facilitate trade movement and management of goods on land and sea. The improvements include the use of blockchain technology for its national trade platform, re-assessing the Customs Act, extending the Pre-Arrival Processing (PAP) service to shippers, and launching an e-coastal platform for trading vessels and port operators.
Tel: +66-2667-7000
E-mail: prcustoms@gmail.com
Vietnam
The government has plans in the pipeline to re-assess its tax regulations, review its valuation on certain goods, digitalize its customs clearance, and tighten the fraud and security checks in its trade and customs procedures. Businesses who wish to cut compliance costs are now able to apply for priority customs treatment to receive benefits such as the exemption of physical goods inspection, an extended document submission deadline, and faster access to carry out tax formalities.
General Department of Vietnam Customs
Tel: +8424 39440833 (ext: 8613)
E-mail: webmaster@customs.gov.vn
To find out more, or for assistance on importing into Asia, please contact our DHL Global Forwarding customs brokerage team.