MORE FROM THIS COLLECTION

Saving lives, one drone delivery at a time
Drones have been revolutionizing the delivery of medicines, quietly transforming the lives of residents in rural communities around the world.
Drones have been revolutionizing the delivery of medicines, quietly transforming the lives of residents in rural communities around the world.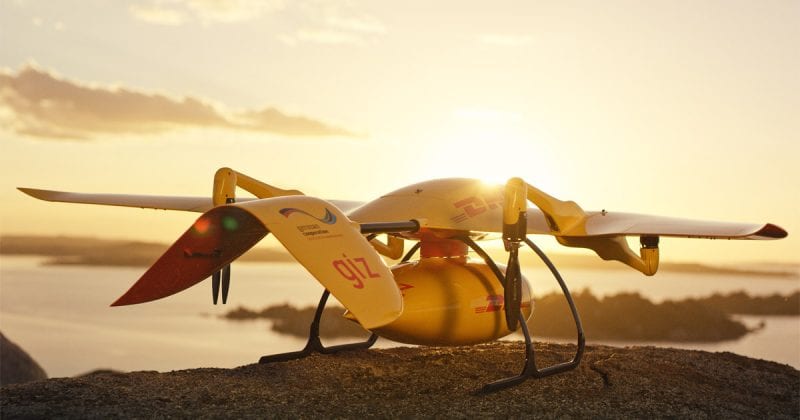 Enveloped by mountainous rocky terrains with a poor transport infrastructure, the rustic island of Ukerewe, Tanzania is home to around 400,000 people with limited access to health supplies.
Transporting emergency medicines and blood supplies by road from Medical Stores Department (MSD) in Mwanza to patients in Ukerewe District Hospital is no mean feat.
And no one knows this better than Victor Sungusia, zonal manager at MSD, Mwanza.
"Ensuring last-mile delivery is always a challenge because of the existing road conditions," he said.
The next viable alternative is a four-hour journey by sea. However, unpredictable weather conditions and irregular ferry timetables mean that Sungusia and his team are often at the mercy of vessel operators.
"Our people need medicine. If they cannot get them on time, it puts them in great danger," added Sungusia.
With the DHL Parcelcopter, long and arduous deliveries are set to become a thing of the past.
The Parcelcopter story
When Parcelcopter project manager Matthaeus Pruski and his team embarked on building the first drone in collaboration with the Deutsche Gesellschaft für Internationale Zusammenarbeit (GIZ) and German drone manufacturer Wingcopter, it was meant as a solution to address perennial issues of the logistics sector — such as difficulties delivering to inaccessible geographical areas.
Only after concluding three successful pilot tests in Germany between 2013 and 2016 did they begin looking into fully maximizing the Parcelcopter's potential. Improving access to medical care in Africa was identified as the best opportunity to deploy the unmanned aerial vehicle.
Shared Pruski: "Innovation is all about bettering the world, so if we could translate our success in the logistics field to help save and transform lives, why not?"
But as the team had predicted from the start, a "plug-and-play" approach would not work when it came to replicating the drone's success in a country with different geographical conditions like Tanzania.
"We took into consideration different elements like heavy rainfall and wind conditions that could affect the drone's journey. Once we understood what we were up against, it became much easier for us to design and create the end-product," he explained.
Autonomous travel
In recognizing the different needs of the various partners who work on the ground, Pruski and his team worked with various beneficiaries like hospitals, government agencies and medical labs to better understand the local demographics and their immediate concerns.
The drone's fully-autonomous feature also adds to its ease of use for Parcelcopter safety pilot Khadija Abdulla Ali.
"The pre-programmed routes have already been stored within the database, so all we have to do is to key in the preferred destination and we're all set," said Khadija.
For safety reasons, each delivery is remotely monitored by drone pilots who could manually take over control of the autonomous flight at any time, especially in the event of an emergency.
The Parcelcopter's ability to ascend vertically and transition into travel mode means that it does not require a runway to take flight, making it perfect for carrying out deliveries to rural areas without the adequate infrastructure.
Another aspect that the team focused on was creating a vehicle that could transport temperature-sensitive goods such as medicine.
"The Parcelcopter's temperature-controlled storage unit ensures that our medicines are not compromised. We are able to deliver quality products to our patients," said Sungusia.
Innovation taking flight
Back at Ukerewe Island, Nansio District Hospital director, Dr. Revocatus carefully tends to a young Tanzanian boy suffering from a venomous snake bite.
"For tetanus cases, patients will need a quick administering of the required drugs," he stressed as he heads outside.
In the near distance, he spots a drone approaching before making a precise vertical landing in front of him.
"The Parcelcopter allows patients to receive the necessary treatment fast," he said.
Relieved, he quickly retrieves a box containing antitoxin vials from the Parcelcopter, and dashes back inside the ward.
Within minutes of receiving the antitoxin, the boy's vital signs return to normal — a clear instance of how receiving the right vaccines on time could mean all the difference between life and death.
With the Parcelcopter's success, many possibilities have opened up for the medical world.
"I think the beauty of the Parcelcopter lies in its immense potential to touch the lives of so many despite being relatively small," said Pruski.
"Technology has the potential to change lives and the Parcelcopter is proof that we can craft a better future for tomorrow if we put our minds together.
MORE FROM THIS COLLECTION
---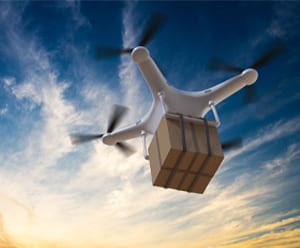 Innovation
The future of logistics takes flight
---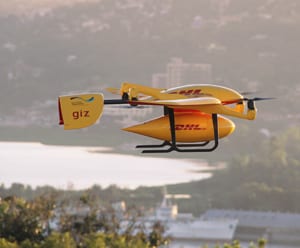 Innovation
Saving lives, one drone delivery at a time
---
RELATED TOPICS
RELATED TOPICS
---