Breaking down the resurgence of Breakbulk shipping
Buoyed by the need for industry alternatives, breakbulk shipping is making a resurgence from the background of the maritime industry.
Buoyed by the need for industry alternatives, breakbulk shipping is making a resurgence from the background of the maritime industry.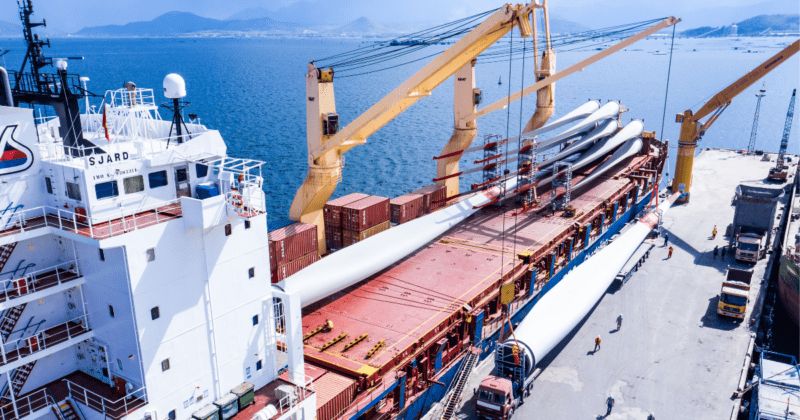 When it comes to shipping goods across oceans, the image most of us have in mind is that of huge ships holding large steel containers arranged and stacked neatly on each other.
Indeed, containerized shipping has been the mainstay for the maritime industry, since it was first introduced back in the 1950s. The advent of containers and intermodal logistics revolutionized the shipping industry, as more containers could be efficiently stacked, allowing more goods to be transported across the seas at lower costs. Over time, the marine transportation industry and the size of ships, trains, trucks, docks and ports increased and expanded to handle the growing use of containers, popularizing containerized shipping worldwide.
But recently, an older, even ancient, form of transporting goods has been making a resurgence. Breakbulk shipping is loading goods individually onto ships and then transporting them over water to their destination. Upstaged by containerized shipping, which made the packing, loading, and transportation of goods much more efficient in the 1990s, breakbulk shipping faded into the background over the decades. However, the recent Covid-19 pandemic caused supply chain disruptions and accelerated the energy transition, prompting the need for more flexible shipping options that optimized resources, a gap that breakbulk shipping would fill.
In 2022, ports in the United States, Europe and even Asia reported record growth volumes of breakbulk cargo. At the Northwest Seaport Alliance, volumes surged 30.7 percent over the previous year, outpacing containerized shipping. King Abdullah Port, in Saudi Arabia, smashed its breakbulk monthly record by handling over 600,000 tonnes of goods in May 2022.
Now, as the world is paying greater attention to supply chain flexibility amid post-pandemic global trade shifts, breakbulk is making a comeback, and it is likely here to stay.
Breaking it down
Disruptions to the supply chain – triggered by the pandemic – played a vital role in breakbulk shipping's short-term resurgence. Freight rates surged during the pandemic to record highs, contributing to inflation and making it very expensive for companies to move products.
As a result, some excess demand shifted to breakbulk, even if the method was less efficient than containerized shipping. This was most evident in the transportation of commodities such as rice, cement and steel. For instance, volumes of imported steel at the Port of New Orleans doubled in 2022, growing by 123 percent. Going through smaller ports, which typically serve more breakbulk cargo, instead of the larger ones that accommodate container vessels also helps companies avoid ports facing bottlenecks.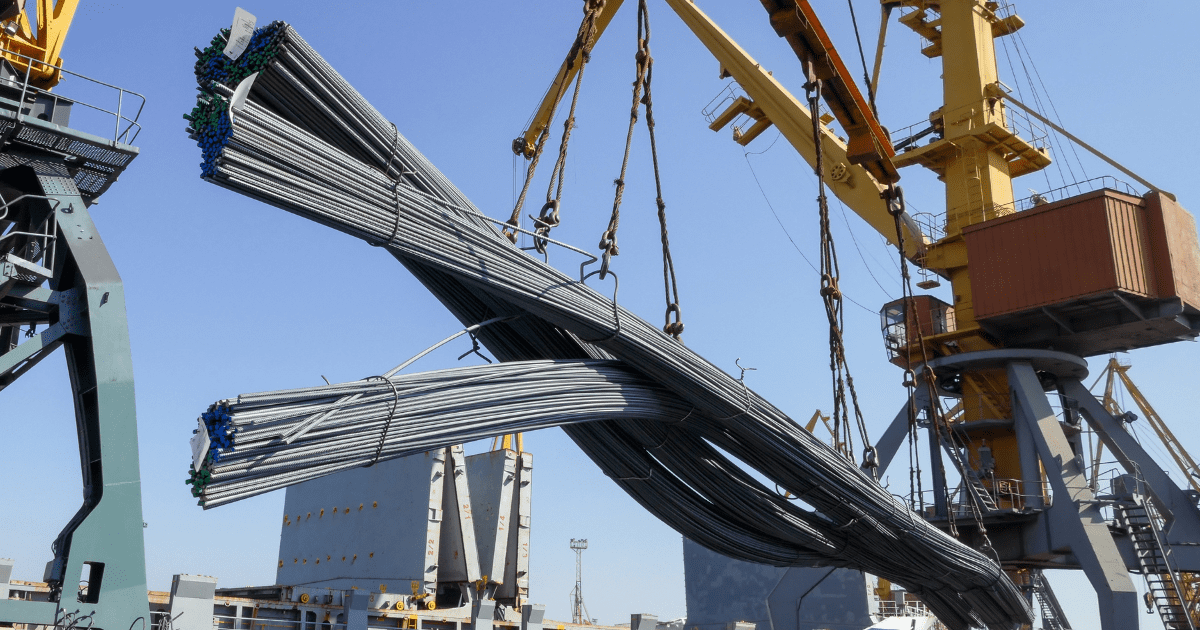 A second key factor that has helped grow volumes is the rise of the energy transition. With the United Nations setting a net-zero target by 2030, countries worldwide are moving towards renewable energy sources to offset their carbon footprint. In particular, wind and solar energy are becoming key energy sources for many countries. For instance, U.S. states such as Virginia are devoting large tracts of land to harness the power of the wind through the construction of large wind turbine farms.
Many of these renewable energy facilities, however, require large components such as wind turbines that are not easily moved through containerized shipping. As the Port of Virginia's spokesperson Joe Harris told Maritime Executive: "The biggest thing you will see is the development of a blade-finishing facility on the terminal and also berth improvements to handle heavy lift." He added that breakbulk cargoes have risen 47 per cent over 2022, propelled primarily by the rising demand for wind turbines in the state of Virginia.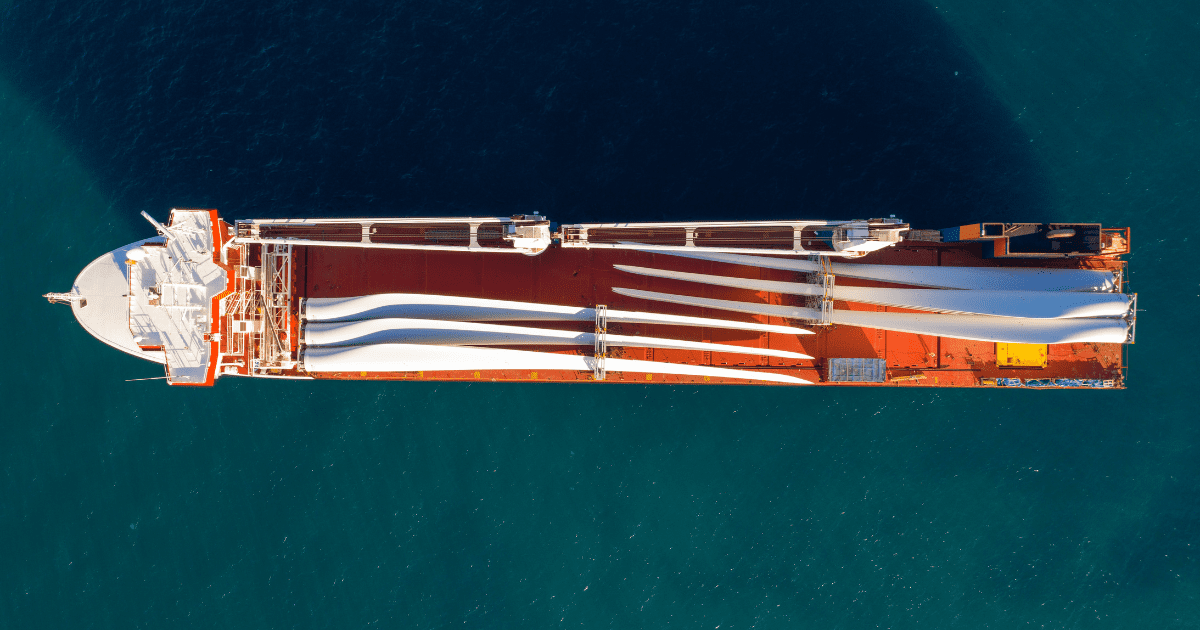 Similarly, breakbulk vessels are also being utilized to transport shipments for nuclear power plants, which are also becoming part of the energy transition. For instance, the Bangladesh Atomic Energy Commission required 2,066 metric tons of breakbulk cargo to be transported via vessel to Chittagong port to continue constructing the Rooppur Nuclear Power Plant facility in Bangladesh. 
Nuclear Power Plant (NPP) shipments come with unique challenges. For starters, NPP shipments often include heavy machinery such as cranes and forklifts, as well as large turbine and cooling system components that cannot be dismantled into smaller pieces, resulting in relatively large total dimensions. Nuclear fuel assemblies and other sensitive also demand strict security protocols, involving extensive background checks, vehicle inspections, and even the use of armed guards. These unique safety and regulatory requirements, thus, make transporting such goods a complex and challenging task best suited to breakbulk.
Reshaping breakbulk through digitalization
Breakbulk, however, suffers from one key challenge: the lack of digital capabilities that continue to hamper its growth. Its bigger cousin, containerized shipping, is already taking on digitalization in a big way, through artificial intelligence, big data, and the Internet of Things. For instance, the shipping industry is tackling data standards through the Digital Container Shipping Association or DCSA, which initially plans to build a common foundation for technical interfaces and data. This would allow data from physical sensors on containers to be shared across container lines, rather than each line individually provisioning such devices and sharing data only with their own customers. Similarly, for breakbulk to continue growing, it must embrace digitalization as a key pillar in the years ahead.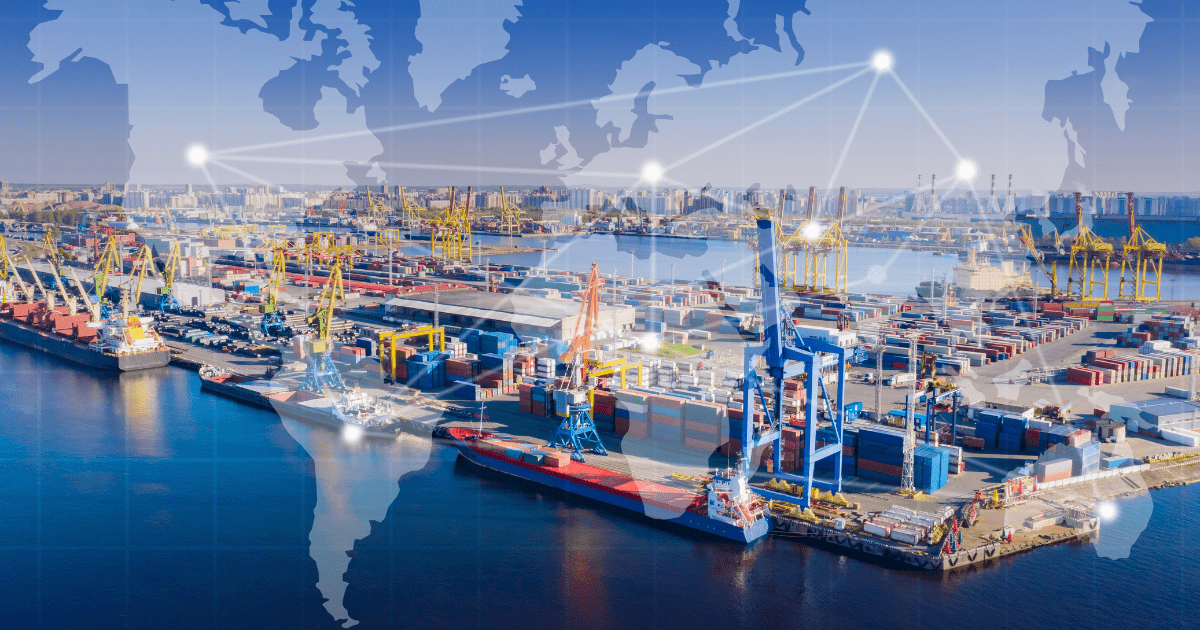 Leading the vanguard are the ports with breakbulk capabilities. The Port of Antwerp Bruges, a major breakbulk handling port for Europe, has started on a 'digital twin' project that allows port operators to study the port's operations with real-time data. The aim is to speed up processes, identify risk areas, and anticipate problems, critical areas of improvement for breakbulk cargo.
For operators themselves, using digital tools such as big data can also help boost the bottom line of ship operators. Maritime engineering company MacGregor, for instance, launched its Breakbulk Optimiser in 2018. Through the use of algorithms, the software optimizes the carrying capacity and stowage options for breakbulk vessels.
Using such technologies can reduce the time taken to plan for routes from days to hours, allowing for breakbulk vessel operators to quickly respond to demand.
With the digital transformation of breakbulk, the maritime industry will be able to take advantage of its recent resurgence to support the growth of specialized industries without breaking a beat.