Oversized goods that do not fit into standard containers and must be loaded individually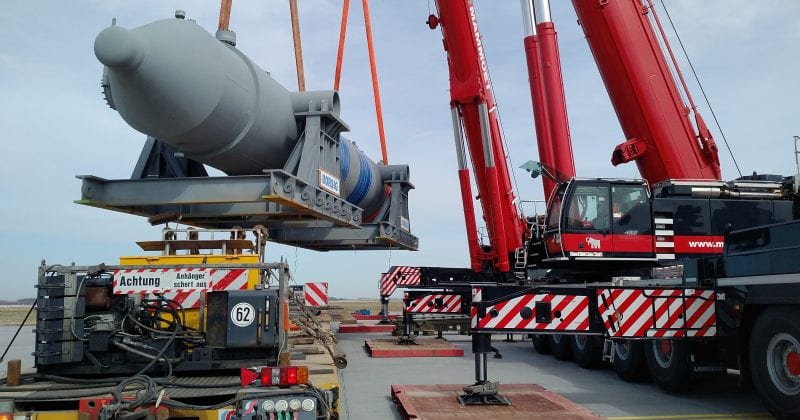 Shipping containers were introduced back in 1956, by a trucking entrepreneur, Malcolm P. McLean. Today, while visiting some of the world's largest ports in Shanghai, Singapore or Rotterdam, thousands of shipping containers can be found stacked on top of each other.
However, depending on the length, size, and shape of the shipment, not everything can be transported in a container. For items that can sometimes be too big, heavy or awkwardly shaped, businesses have the option to transport them via the means of breakbulk cargo.
Normally used for the shipping of cars, trucks, buses, trailers, mining equipment, agricultural equipment or construction machinery, breakbulk cargo and bulk cargo contrast in two different ways: the type of shipment as well as its specific loading and unloading methods.
Each breakbulk item is packed, lifted onto the vessel, secured, stowed and loaded off individually throughout the entire process. Hence, these large goods that are usually transported in boxes, pallets, drums, crates or bundles, often require more resources, coordination and are more labor-intensive.
Yet, breakbulk cargo is still considered the most time-efficient and economical way of shipping oversized goods, especially since installing modern port facilities to deal with massive container ships can be expensive. Thus, breakbulk cargo remains a necessity in small and less-traveled ports, particularly in remote and developing nations with very basic port facilities.
For more information on breakbulk and non-containerized loads, visit DHL Global Forwarding today.