Daimler Trucks in Indonesia set for growth with digitalization of supply chain
A new spare parts warehouse in Kalimantan, Indonesia is helping the automaker to build a leaner, more customer-centric supply chain.
A new spare parts warehouse in Kalimantan, Indonesia is helping the automaker to build a leaner, more customer-centric supply chain.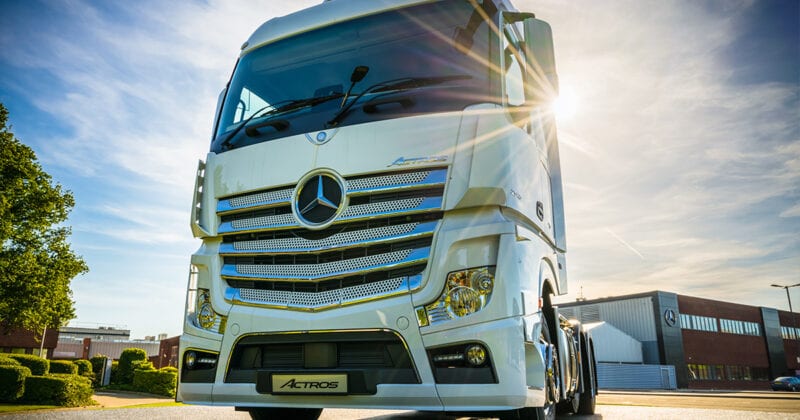 It has been half a century since Daimler AG put its roots down in Southeast Asia's largest nation. Today, with a steady track record in Indonesia, the Germany-based automaker has established a network of local subsidiaries to assemble and distribute its flagship truck and bus models for domestic transportation needs.
For companies that rely on Daimler Trucks' world-class fleet of commercial vehicles, such as those in Indonesia's mining sector, the drive ahead is about to get a lot smoother.
In partnership with DHL Supply Chain, a new warehouse was built in the Kalimantan province on the island of Borneo to better serve Daimler Trucks' customers with improved access and availability of spare parts.
The site, which went live on January 1, 2021, boasts 2,500 square meters of warehousing space located conveniently in Balikpapan, Kalimantan's central business district.
Cutting out waste in the supply chain
Components being stored in the warehouse — numbering up to 10,000 SKUs (stock-keeping units) — run the gamut from standard bolts and washers, to transmission cases that weigh a ton apiece.
A consolidation of two existing warehouses, the new facility is operated with DHL's best-in-class warehouse management system; a highly mobile integrated platform that closely monitors throughput with machine learning technology.
Furthermore, the digitalization of inventory data will improve warehouse visibility and inventory accuracy, allowing for shorter lead times for urgent orders. This is vital especially for Daimler Trucks' commercial vehicle users in the industrial and mining sectors, as round-the-clock operations are invariably disrupted when breakdowns in equipment occur.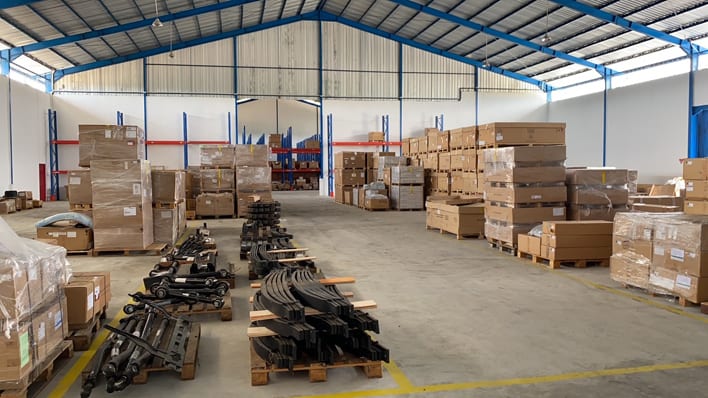 "With close attention to solution design, the consolidation of existing warehouses into this new facility helps Daimler Trucks to be much more cost-effective in its supply chain, while improving service quality and after-sales experience for its customers," said Prithu Srivastava, Managing Director of DHL Supply Chain Indonesia.
Erwin Sugianto, Business Development Head, DHL Supply Chain Indonesia, elaborated: "A thorough understanding of Indonesia's mining sector was critical to fulfill Daimler Trucks' warehousing needs. For example, when it comes to fulfilling customer demands, we were given key performance indicators to meet for regular orders as well as very urgent orders that are typical to these sectors."
The new warehouse was strategically located to allow greater access to worksites in Samarinda and Tanjung Redeb in East Kalimantan, according to Sugianto.
In Association of Southeast Asian Nations (ASEAN) markets like Indonesia, creating customer value is a key element to success for Original Equipment Manufacturers (OEMs) like Daimler Trucks' Indonesian subsidiaries.
Roping in an international team of logistics specialists from DHL Customer Solutions and Innovation (CSI), who provided bespoke sector insights and solution development, was therefore essential to build on the project.
"Through DHL's collaboration with DCVI (Daimler Commercial Vehicles Indonesia), customer satisfaction and meeting the needs of those supported by DCVI's flagship products remain our principal focus," said Jung Woo Park, President Director of Daimler Commercial Vehicles Indonesia (DCVI). "Moving forward, we will continue to innovate to increase efficiency and effectiveness in terms of logistics and warehousing."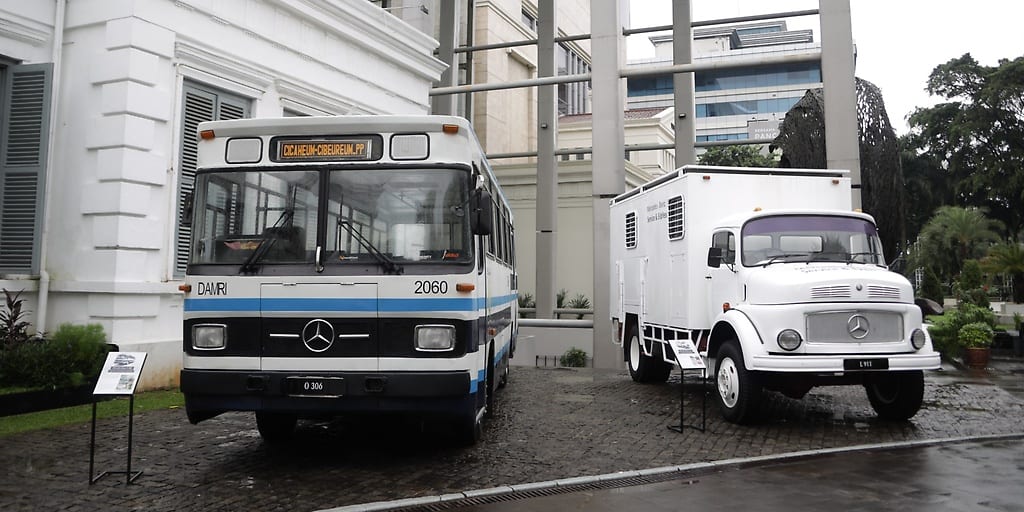 Fueling a safe and sustainable road ahead
The journey ahead for Daimler also includes gearing up on sustainability with a global-to-local approach. The Group has invested heavily in contributing to the future of carbon-neutral transportation, focusing on developing better batteries and hydrogen-powered fuel cells.
Furthermore, it is a pioneer in accident-free driving, with the Mercedes-Benz Sideguard Assist S1R safety assistance systems being retrofitted into flagship truck models.
In line with Daimler Trucks' strategy to achieve carbon-neutral mobility by 2039, Daimler Trucks & Buses plans to offer commercial vehicles with battery-electric drive systems and fuel cell-powered electric trucks, beginning with its largest sales markets in Europe and Japan. "We believe that the innovation and commitments made by our parent company will help realize a green concept globally and locally," said Park.
"All innovations will always be adjusted to the applicable regulations in each country where our products are marketed, including those that enter the Indonesian market," Park added.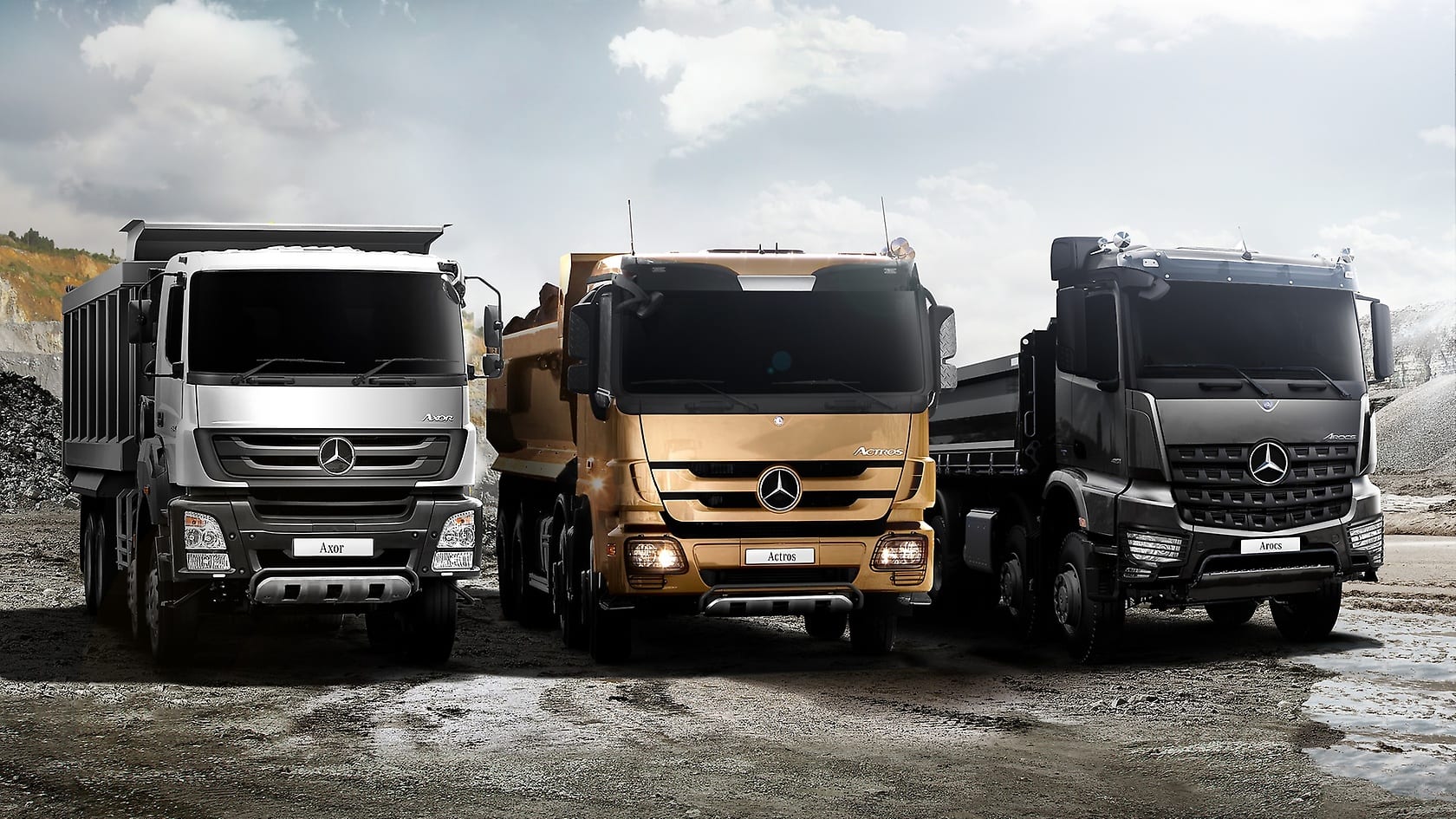 "Working with Daimler Trucks convinced us that the group aims for only the highest standards in sustainability, including compliance, health and safety, and environmental concerns," said Srivastava. DHL Supply Chain was careful to align warehouse standards and practices to meet Daimler's global ISO standards such as ISO 9002 (Quality management systems) and ISO 14001 (Environmental management systems).
For example, the facility sets out specific disposal areas marked out for dangerous goods (DG) cargo, such as used oil and electronic waste, according to Sugianto. Utilizing electric forklifts rather than diesel-powered ones also reduces the facility's carbon footprint.
"Together with our partners, we always put forward our goals for a sustainable future through reducing carbon emissions, energy efficiency, and stronger health and safety policies," said Park. "We continuously focus on working hand-in-hand with all industrial sectors, innovating and collaborating on the best mobility solutions to keep Indonesia moving forward."
"Knowing the ground and the service levels required by Daimler Trucks' customer sectors gives us a key advantage as a logistics provider," said Sugianto. "We are glad and excited to be part of their growth journey in Indonesia."