MORE FROM THIS COLLECTION

Advancing workforce capabilities with wearables
Bionic enhancements may just be the right countermeasure to an aging workforce and common workplace hazards.
Bionic enhancements may just be the right countermeasure to an aging workforce and common workplace hazards.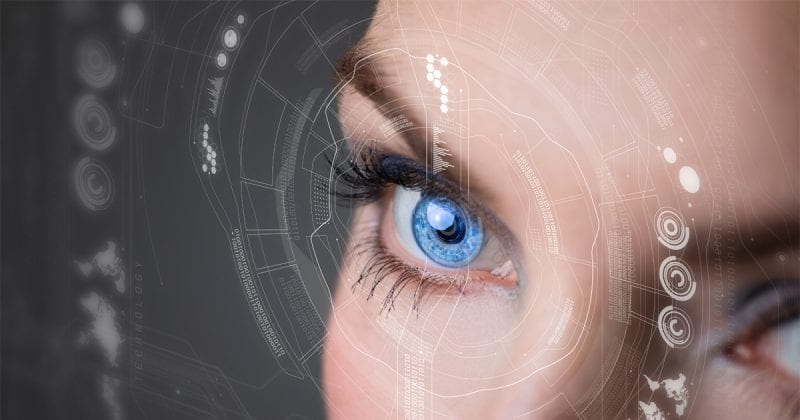 These days, organizations are busy assessing the use of advanced wearables such as exoskeletons, smart clothing and robotic suits that have proven to boost strength and ease physical strain.
In warehouses and logistics facilities where the work can be physically demanding at times, this could be a welcome addition for workers.
For more than a decade, the ActiveLink division at Panasonic has been developing exoskeletons such as the AWN-03, which is designed to provide lower back support. It automatically senses the wearer's motion when heavy objects are lifted or held and triggers the motors to rotate the gears. The AWN-03 is touted to be able to reduce stress on the wearer's lower back by 15 kilograms.
These suits can potentially lessen the risk of work-related injuries, especially in the Asia Pacific region, where more than 1.1 million workers succumb to occupational accidents annually.
Wearables in the workplace
Apart from robotic suits, companies are also beginning to arm their employees with wearable devices such as smart watches, smart glasses and smart contact lenses as a way to transmit important data and track their employees' wellbeing.
Titan Company, a subsidiary of Tata Group, introduced its first wearable technology — the Juxt smartwatch — in 2016. It has since expanded its use as a safety device for Tata Steel workers to monitor their pulse rate, body temperature, movement, as well as to detect falls and hazardous gases in their environment.
5 most common workplace injuries
Over-exertion: Injuries related to lifting, pushing, pulling, holding, carrying or throwing objects
Falls at the same level: Falls to the same walking or working surface or a fall into or against objects above the same surface
Falls to lower level: Falls to a level below walking or working surface
Struck by object or equipment: Injuries caused by objects that are falling, flying, swinging or rolling
Other exertions or bodily reactions: Accidents brought about by free bodily motion (e.g. reaching, sitting, slipping or tripping without falling, bending, standing and climbing)
Source: 2016 Liberty Mutual Workplace Safety Index
The ability of such devices to ensure employee safety and welfare is significant.
Leading research consultancy Gartner estimates that two million workers are already required to wear health and fitness tracking devices as a term of their employment.
By 2020, more than 75 million wearable devices — encompassing primarily smart watches, fitness trackers, and smart glasses — are expected to be rolled out in industrial and business environments.
Yet, there are still many untapped opportunities for wearables. This is especially so when coupled with other emerging technologies such as augmented reality (AR) and voice-recognition personal assistants.
In the healthcare industry, for instance, wearable devices integrated with electronic medical records play a critical role in giving healthcare providers a more complete and accurate overview of their patients' conditions.
For other industries like logistics, wearables have already proved to be a boon for productivity.
Used in warehouses, AR-enabled smart glasses display visual guides to help employees with order picking — locating items and placing them in the correct location on a cart.
It frees workers' hands from paper instructions, enabling them to work more efficiently and comfortably, and resulting in a 15 percent boost in productivity.
The potential for such devices has not gone unnoticed by industry leaders.
Tech giant Samsung has further reduced the size of these visual guides into smart contact lenses, which have built-in cameras controlled by blinking. The camera projects images onto the contact lens, which then augments the user's view, and the antennas further project the wearer's vision to an external device for processing.
In 2016, Fujitsu also unveiled plans to develop new services using wearable and Internet of Things (IoT) devices. For logistics, as well as for emergency services, Fujitsu hopes the use of wearables will aid in monitoring delivery workers in the field and provide critical information, such as an employee's status and whereabouts that can be extremely valuable during life-threatening situations.
Untapped potential
Wearables undeniably offer great benefits to employees. According to DHL's Logistics Trend Radar, the exoskeletons market is set to exceed US$1 billion (€882.3 million) within the next decade. However, the industry still has challenges to overcome.
For example, some wearable devices transmit employee data.
The issue of privacy and a lack of trust in the use of their personal data are causes for concern among employees. Organizations will first need to address this gap, and demonstrate their efforts in safeguarding the security and privacy of such data to earn the confidence of employees.
As it is, wearables and bio-enhancements are still considered to be in the nascent stages of development and application. Businesses looking to tap its potential will have to take a leap of faith without relying on pre-existing cost-benefit indicators and proven case studies.
But the higher the risk, the higher the potential reward the technology could yield for its early adopters.