5 ways digital twinning will revolutionize logistics
With unparalleled capabilities to track, monitor, and diagnose assets, digital twinning technologies have the potential to revolutionize logistics.
With unparalleled capabilities to track, monitor, and diagnose assets, digital twinning technologies have the potential to revolutionize logistics.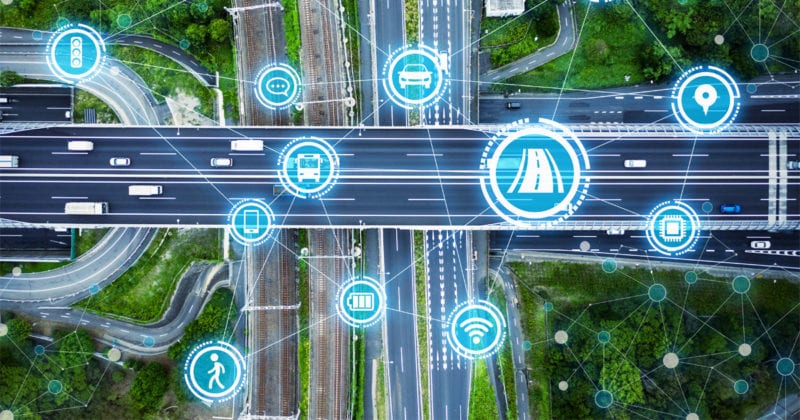 The gentle, calming sound of waves was punctuated by a sudden explosion on an oil rig in the middle of the ocean. As flames engulfed the platform, millions of gallons of crude oil started to leak into the water, posing a great danger to both marine life and humans alike.
Fortunately, this was simply a simulation; though not just any simulation.
The virtual offshore oil platform in the scenario was an exact replica, or a digital twin, of a real, physical one. Such a scenario was played out in virtual reality precisely so incidents like this could be avoided in real life.
And it is not just in the energy sector that digital twins are making waves. The use of virtual clones has the potential to revolutionize whole sectors — in particular, logistics.
The benefits are tremendous. Digital twinning will allow companies to replicate buildings, products, or even processes which, in turn, helps to anticipate errors based on past data and optimize operations.
A supply chain digital twin enables users to create a mirror of their processes and all related business information that are part of a system. In addition, real-time digital awareness helps minimize disruptions of future operations while improving them.
Here are five ways in which digital twinning is set to revolutionize logistics.
1. Predict the performance of packaging materials
Single-use packaging has long been the bane of the environment, with food packaging as one of the main culprits. But digital twinning may soon turn the tide in the global fight against pollution.
With material digital twins, product packaging can be conceptualized in a digital space and then tested for defects before being deployed.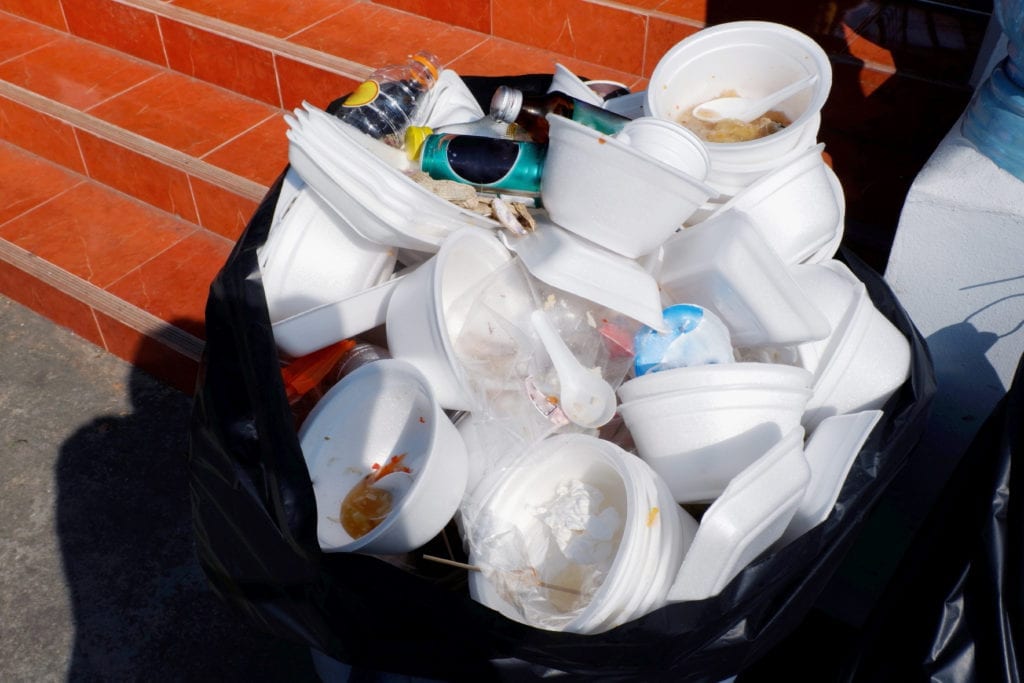 More companies are already moving toward using sustainable materials in order to reduce the burden on the environment, and digital twinning is playing an increasingly central role in determining material feasibility.
For example, Swedish furniture company IKEA has swapped their styrofoam packaging, which takes centuries to decompose, for a biodegradable mushroom-based material that breaks down at a much faster rate.
In addition, material digital twins can monitor any damage to reusable container fleets and determine if there are design flaws to rectify for future deliveries.
2. Enhance shipment protection
Digital twins are set to change delivery as we know it.
By combining product and packaging data, companies can discover how different packaging conditions can affect a particular product even before the first delivery goes out. This will help suppliers minimize damage to products through optimal packaging.
Digital twins add more value by continuing to collect data, which helps to identify potential weaknesses from production to delivery.
The data from a shipment digital twin is gathered by sensors that transmit multiple data points during the progress of an actual shipment.
As data from as far back as the last six months can be retrieved, recurring trends can be spotted. This will give analysts an idea of how the supply chain is performing, allowing them to safeguard and boost future operations.
3. Support logistics infrastructure by optimizing design and performance
When information about building a warehouse is collected, such as those related to space and materials, companies can better design infrastructure suited to their needs by running tests with digital twins.
Furthermore, real-time operational data can enhance productivity by monitoring personnel and automated systems.
To help staff stay ahead of the learning curve, companies can deploy virtual-reality training tools or augmented-reality picking systems with wearable devices such as Google Glass Enterprise Edition or Microsoft HoloLens — tools that are already being utilized by DHL Supply Chain. Machine learning also means equipment maintenance can be easily predicted, and problems nipped in the bud.
Perhaps the most significant incentive for logistics infrastructure to adopt digital twins is the promise of continuous performance improvement. Using a data reservoir combined with an accurate 4D model of facilities, for instance, companies can quickly identify operational issues.
Firms can also create simulations with digital twins to evaluate any potential impact of layout changes or the introduction of new equipment and new processes before implementing the actual changes.
4. Integrate operations management at major global hubs
Facility management at major logistics hubs such as cargo airports and container ports is often complex, and can be bogged down by imperfect systems or human error.
In the Netherlands, for instance, the Port of Rotterdam has been working with IBM to create a digital twin that will help the port test out scenarios and better understand how to improve operational efficiency. The replica will track ship movements, infrastructure, weather, geographical and water depth data with 100 percent accuracy.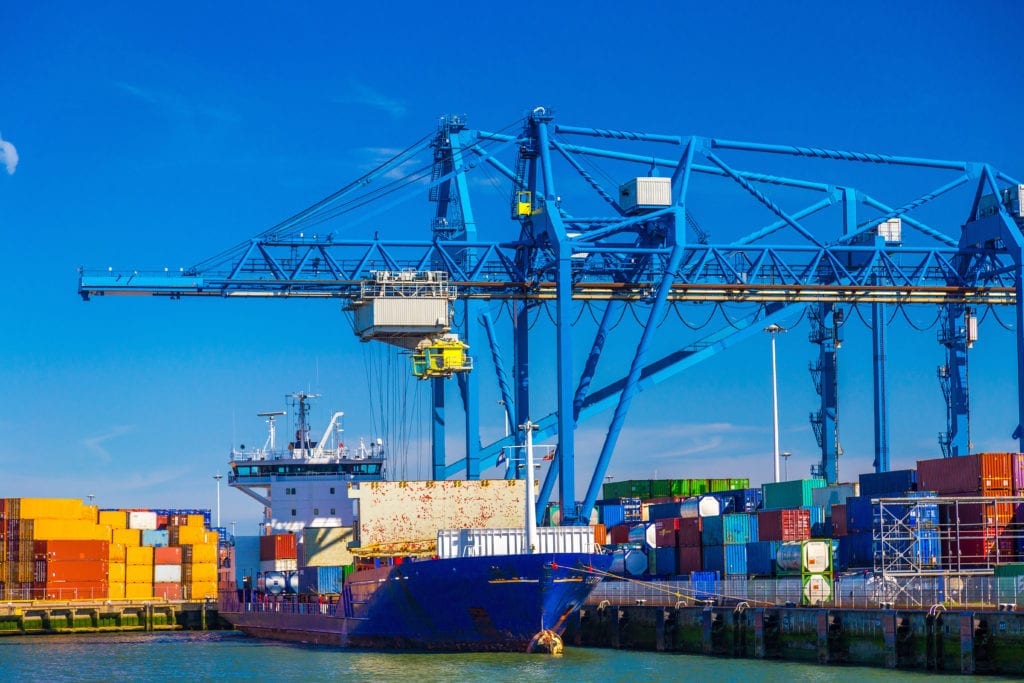 With Internet of Things (IoT) technologies, the port will be able to predict the optimal time, based on the water level, for a ship to arrive and depart the port while ensuring that the maximum amount of cargo is loaded on board. If successful, the digitalization initiative is expected to shorten berthing times at the seaport, which currently cost about US$80,000 (€70,317) per hour.
The use of digital twins in such cases eliminates the need for physical tests and allows the focus to remain on integrating operations efficiently.
5. Create a dynamic delivery network
As a delivery is made, a digital twin would have details of the journey's entire network. Be it air, land, or sea; a model will include comprehensive geographical data that helps users assess the real-time situation.
With advances in satellite and aerial photography, navigations aided by digital twins will soon be the norm.
A digital twin of a road network will contain information including traffic situation, road layout, and construction. Other data, such as demand patterns and travel times, will come in handy in the planning of distribution routes and inventory storage locations.
In the future, this information will also play an instrumental role in developing autonomous delivery technologies, which are being trialed and tested with DHL customers today.