Intermodal transportation
Movement of freight using multiple transport modes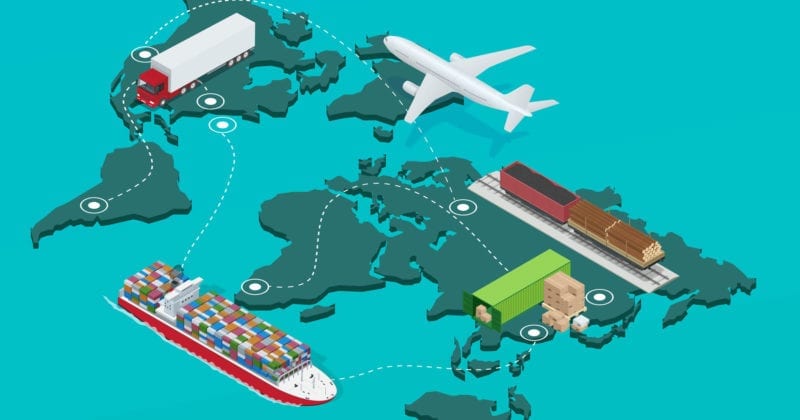 For logistics to be efficient, they often require the use of a combination of transport options. A typical journey starts when a truck with an empty container is being driven to a shipper. The container is then filled, and the truck delivers it to a port where it is loaded on to a container ship.
After the ship reaches its first destination, the container is put on a train. When it reaches the end of the line, a truck drops the container at its final destination.
This is known as intermodal transportation. It is designed to ship cargo from one destination to another via two or more modes of transport (e.g. ship, rail, truck), while the goods remain in the same shipping container they were packed in at their original destination.
The shipment is loaded onto one single loading unit, which can either be a container, a swap-body or semi-trailer. Additionally, the loading unit itself is compatible with all modalities, ensuring a safe and secure movement of the goods throughout the journey.
Through intermodal and multimodal transportation, handling costs and the risk of damage and loss are minimized, and goods get to their final destination in a shorter time.
It helps to reduce lead times, lower inventory costs and keep freight costs under control. Optimized route planning also reduces emissions and transportation carbon footprint.
Learn more about DHL's intermodal and multimodal transport solutions today.