Africa's e-commerce scene opens new markets for global online retailers
DHL Africa eShop has expanded to serve 34 African countries in a bid to fulfill the continent's growing demand for international consumer brands.
DHL Africa eShop has expanded to serve 34 African countries in a bid to fulfill the continent's growing demand for international consumer brands.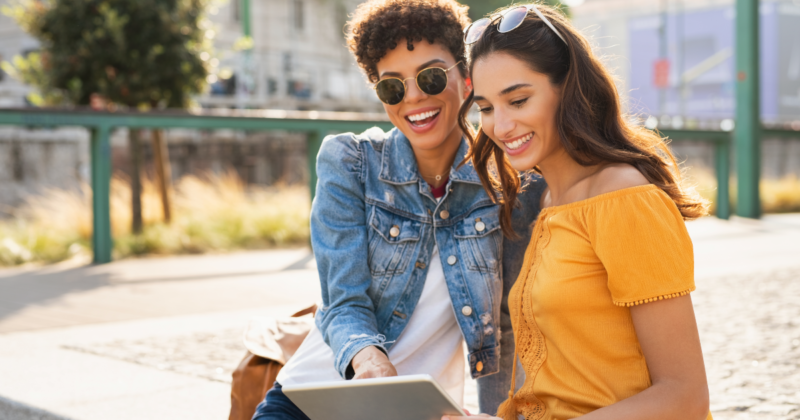 E-commerce is a vital lifeline for the US$25 trillion (€23 trillion) global retail industry today. This rang particularly true in the first quarter of 2020, as Covid-19 quarantines locked down countries across the globe, confining shoppers to their homes — and their screens.
E-commerce service provider Oberlo predicted that by 2023, shoppers will spend one in every five dollars online.
In recent years, emerging markets have become increasingly attractive to foreign players, observed a Euromonitor report. These include countries with growing middle-class, urban populations such as India, China and South Africa.
Zooming in on Africa, research by McKinsey projected that the continent's consumer spending would reach US$2.1 trillion by 2025, representing the region's "single largest business opportunity".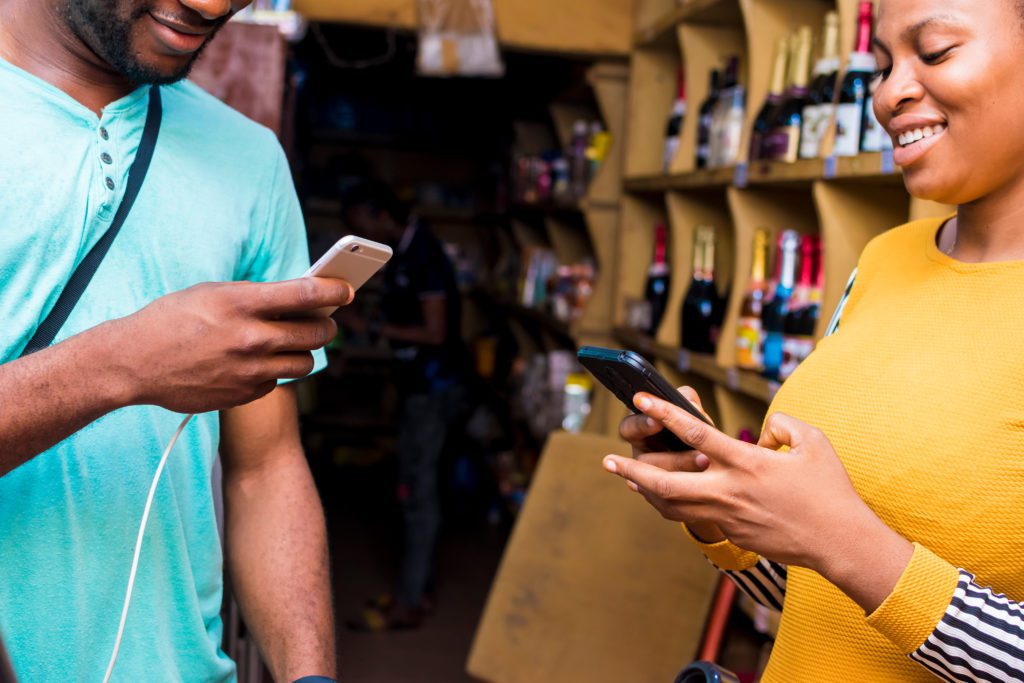 Yet, millions of African consumers seem to have flown under the radar of most global brands. "At the moment, 90 percent of U.S. and U.K. retailers don't sell in Africa," said Chris Folayan, CEO of MallforAfrica in late 2018.
"These businesses have dismissed the continent for reasons I have no clue of — they just don't see what [it] can do," he added, affirming that a local partner could help businesses overcome challenges such as lack of infrastructure and corruption concerns.
In 2012, Folayan launched MallForAfrica to help friends and family to shop directly from international retailers' online stores. In an interview with Discover DHL, the entrepreneur recalled his journey of growing MallForAfrica from simple lines of code to the disruptive e-commerce platform it is today, partnering with DHL Express to deliver purchased items straight to shoppers' doorsteps.
In April 2019, DHL Express took its partnership with MallForAfrica one step further. Partnering with Link Commerce, the company behind the platform, DHL Africa eShop was launched.
Opportunities abound to connect quality brands and products to African shoppers
Today, DHL Africa eShop is an e-commerce platform present in 34 African countries. These include Nigeria and South Africa, the continent's online retail leaders, according to data provider Research and Markets.
Integrating the existing online retail and brokerage platforms developed by MallForAfrica and DHL Express' global logistics network, DHL Africa eShop ships direct orders from overseas retailers to buyers on the continent.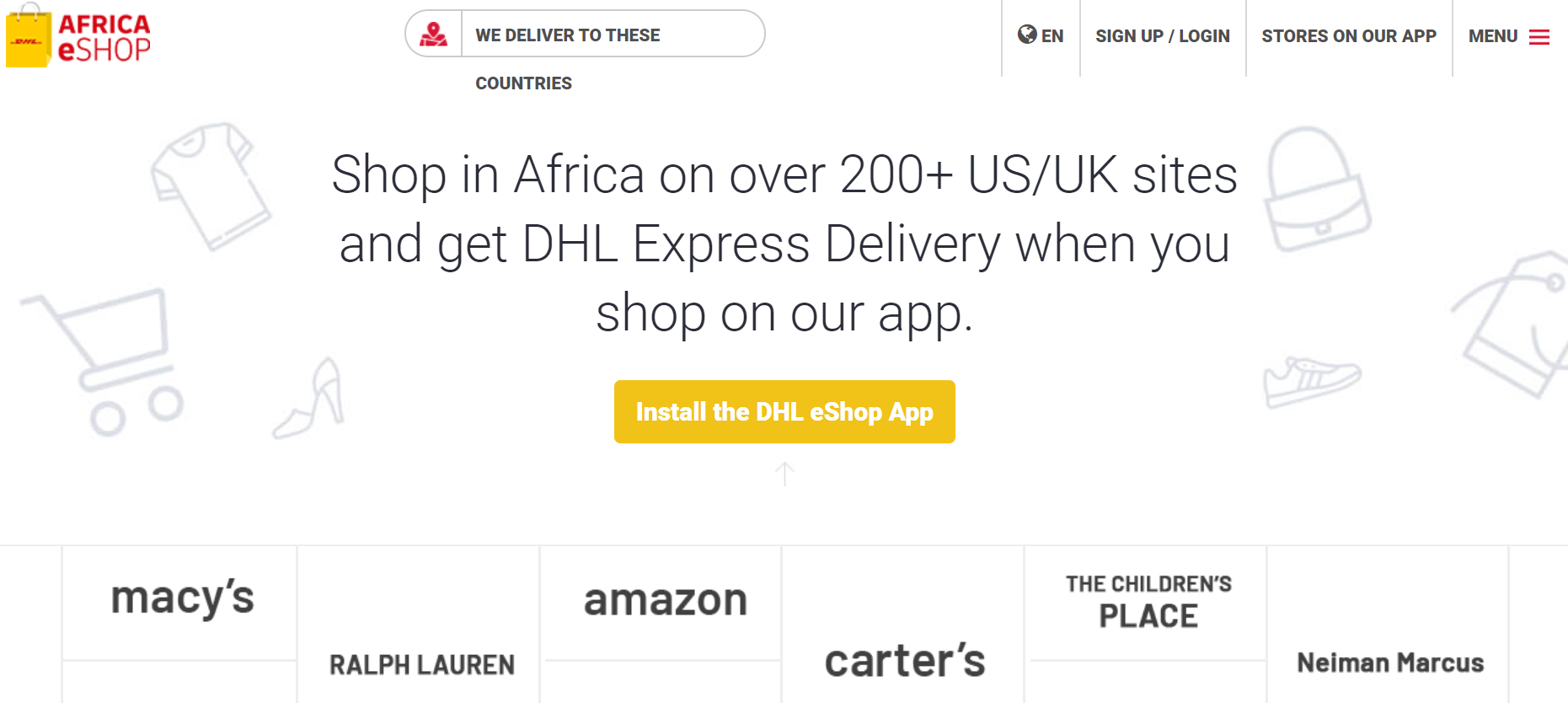 The e-commerce platform was launched amid stiff competition from market incumbents Jumia, Konga and Takealot. Global investor interest from the likes of Goldman Sachs and MTN had made Jumia's owners, Africa Internet Group, the continent's first unicorn startup in 2016.
However, the competitive and growing landscape has only fueled DHL's interest in the market. The global logistics provider acquired a minority stake in Link Commerce just shy of a year from the launch, with Hennie Heymans, CEO of DHL Express Sub-Saharan Africa, taking a spot on the investee firm's board.
"Acquiring a stake in Link Commerce – the company behind the MallforAfrica.com platform – shows our tremendous support of e-commerce in Africa," said Heymans. "It also positions us to realize our ambitions of growing the eShop offering globally."
"With the DHL investment, we are now able to grow faster by leveraging the amazing shipping network DHL has built globally. This will help us expand our white-label turnkey B2B eCommerce platform and provide online shoppers with the ability to shop more at great shipping rates fast," Folayan added.
Local market conditions in favor of e-commerce growth
According to Heymans, the e-commerce market in Sub-Saharan Africa currently offers some of the biggest potential for rapid growth in the world.
The success of DHL Africa eShop is testament to the demand. Since its launch and rapid spread across the region, tens of thousands of users have downloaded the DHL eShop Africa app.
"Awesome store selection and service. Shipping is super fast as expected from DHL. I will be needing a bigger closet!" posted user "Arim Mera" in a positive review.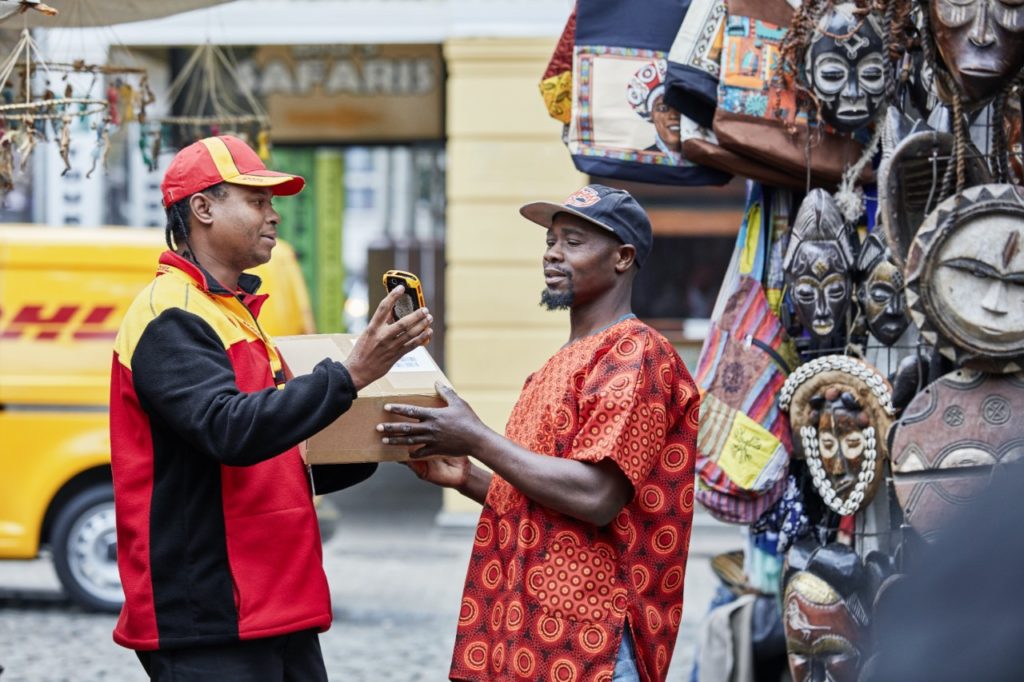 "Global e-commerce trade has exploded over the past few years with the advent of more free trade agreements being signed, the cost of getting online reducing globally, and more people being able to start their own e-commerce sites easily within minutes," observed Folayan.
"Delivery has always been a huge factor in e-commerce success and we have seen shipments get to our customers faster year-over-year," he added. "The world has seen a huge positive shift with no end in sight."